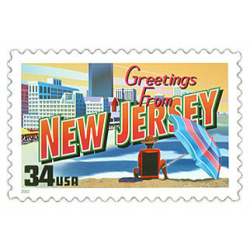 Registered nurses (RNs) play a critical role in the healthcare system. Working in tandem with physicians and other nursing staff, they not only provide direct care and relief to patients but also administer medications and procedures. Essentially, RNs provide the care and attention necessary to meet patients in their time of need.

In New Jersey, training to become a registered nurse is a journey that can take any one of four paths: the hospital diploma, the associate's degree, the bachelor's degree, or the direct-entry master's degree. Each of these programs has its pros and cons. For example, while an associate's degree gives students a fast track into the profession, a bachelor's degree may be more well-regarded by employers. A hospital diploma gives students a great deal of hands-on learning but may lack the theoretical and scientific foundation of a baccalaureate program. These are important preferences and constraints to consider when looking into an RN program.

Regardless of pathway, the career outlook for New Jersey's registered nurses is excellent. With the passage of the Affordable Care Act, millions of Americans now have access to health services, leading to a projected increase in the number of RN jobs over the next decade. New Jersey's RNs report a median annual salary of $77,830. They are employed by a wide breadth of local healthcare institutions including Trinitas Regional Medical Center, Virtua, and Barnabas Health.
Looking for more information about New Jersey's RN programs? Consider exploring the options provided on the list below.