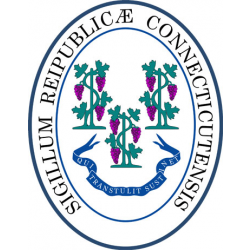 There are several potential career paths to consider when pursuing your nursing education. Different career paths have different educational requirements in the state of Connecticut. Before you enroll in a nursing school, consider which path is most appealing to you.
Nursing assistants, also called nurse aides, typically work in hospices, nursing homes, and long-term care facilities. They specialize in personal care such as bathing, dressing, and feeding. In Connecticut, nursing assistants can expect to earn a salary of approximately $15 per hour.
Licensed practical nurses administer basic medical care, prepare medical records, give injections, and take vital signs. These healthcare workers can expect to earn an hourly wage of roughly $26.
Registered nurses fill a more senior role. They assist doctors in patient care and surgeries, provide patients with treatment, and oversee teams of practical nurses and nursing assistants. These nurses earn approximately $36 per hour.
Nurse midwives provide counseling and medical care to women who are pregnant, are trying to conceive, or are post-partum. Midwives earn roughly $45 per hour in Connecticut.
Nurse practitioners hold advanced education and are able to diagnose illnesses, prescribe medications, and practice medicine independently. These advanced practice RNs earn an average hourly wage of $46.
Finally, nurse anesthetists specialize in administering anesthesia in medical settings, from minor injuries in the ER to major surgical procedures. Their average salary in Connecticut is $81 per hour.
2022 NURSING SCHOOL RANKINGS
For our 2022 rankings, the research team at Nursing Schools Almanac collected data on nearly 3,000 nursing schools and campuses throughout the United States. We evaluated each school on three dimensions:
The institution's academic prestige and perceived value
The breadth and depth of nursing programs offered
Student success, particularly on the NCLEX licensure examination
We then combined these assessments into an overall score and ranked the schools accordingly. For a detailed description of our assessment methodology and dimension weights, please see here.
#1:

Yale University

One of the first university schools to prepare nurses under an educational rather than apprenticeship program, Yale School of Nursing has educated health professionals since 1923. YSN maintains a consistently stellar NCLEX pass rate of 94-98% in its entry-level MSN program, and the school's MSN and DNP offerings are both highly ranked by U.S. News & World Report. The university's 400 nursing students interact with over 100 faculty members and 1,000+ preceptors focused solely on graduate nursing education. Yale is also one of the top recipients of nursing research funding from the National Institutes of Health, averaging $2.8 million annually in grants over the past decade.

#2:

University of Connecticut

Founded in 1942, UConn's School of Nursing is the only research-focused nursing university in New England. The school has earned an NLN Center of Excellence designation and ranks among the top twenty public universities in the United States. Moreover, its Homer D. Babbidge Library is considered among the nation's thirty best research resources, housing over 2.5 million volumes in its ever-expanding database. The School of Nursing provides bachelor's, master's, and doctoral degree programs. UConn graduates over 200 students each year from its BSN programs, which include a traditional four-year offering on the Storrs campus and accelerated pathways in four cities. Collectively, these BSN students have achieved a strong NCLEX pass rate of 93% over the past decade.

#3:

Fairfield University

Fairfield University's MSN and DNP programs are consistently ranked among the best in the nation by U.S. News & World Report. Their Master's in Nursing Leadership program has also been recognized for its excellence by the American Association of Colleges of Nursing. The Marion Peckham Egan School of Nursing & Health Studies also offers both traditional and accelerated BSN tracks for undergraduate students. Prelicensure BSN graduates have passed the NCLEX exam at approximately a 90% first-try rate over the past decade.

#4:

Quinnipiac University

With a 12:1 student-to-faculty ratio that beats the national average of 15:1, Quinnipiac University allows students closer interaction with faculty. USA Today has named Quinnipiac one of the top ten places to earn a nursing degree in the country. The school's flagship bachelor of science in nursing (BSN) program graduates well over 100 students annually from its traditional four-year pathway. Another 50 students graduate from the accelerated BSN program each year. Quinnipiac students have passed the NCLEX exam at a solid 90% rate over the past decade, including an impressive 93% pass rate for the accelerated BSN program. Quinnipiac also offers an online BSN for registered nurses and a full slate of graduate degrees and certificates.

#5:

Sacred Heart University

Drawing from its Catholic traditions, Sacred Heart University's College of Nursing places a strong focus on community and service. Its state-of-the-art laboratory, furnished with a high-tech patient simulation system, lets students practice in a realistic and risk-free environment. Smaller classes and hands-on experience have helped the college's BSN students to pass the NCLEX licensure exam at an impressive 95% first-try rate over the past decade. Sacred Heart also offers several graduate nursing programs, including MSN specializations for aspiring clinical nurse leaders, nurse managers, nurse educators, and family nurse practitioners.

#6:

University of Saint Joseph

A tight student-to-faculty ratio of 8:1 allows the USJ School of Health & Natural Sciences to provide students with intensive personal attention and guidance. It's no wonder, then, that USJ routinely graduates BSN students with an NCLEX pass rate of 90% or higher. Interestingly, the traditional BSN is only available to women, while the accelerated second-degree BSN and RN-to-BSN programs are available to men as well. In addition to FNP master's and online DNP programs, USJ also offers a post-master's certification for psychiatric-mental health nurse practitioners.

#7:

Southern Connecticut State University

SCSU's Department of Nursing was established in 1969 with a graduating class of 13 students. Today, nursing is among the most popular majors at SCSU: the department graduates approximately 100 BSN students each year, and these aspiring nurses have passed the NCLEX exam at approximately a 90% rate. The Accelerated Career Entry program, in fact, has posted a cumulative 98% NCLEX pass rate over the past decade. Recent graduating classes of the family nurse practitioner MSN program have scored a perfect 100% pass rate on the American Academy of Nurse Practitioners exam.

#8:

Western Connecticut State University

WCSU's nursing department annually graduates 40-50 students from its prelicensure BSN program. Impressively, these students have achieved an overall NCLEX pass rate of 97% over the past decade. The school's popular RN-to-BSN program is offered on the main campus plus two satellite locations: Naugatuck Valley Community College and Norwalk Community College. The department also has MSN programs for certification as a nurse practitioner or a clinical nurse specialist, both of which are designed for part-time study with evening courses.

#9:

Central Connecticut State University

Central Connecticut State University focuses primarily on undergraduate nursing education, offering a traditional four-year BSN and an RN-to-BSN track. The school's nursing department is committed to a rigorous curriculum: it has a well-furnished learning center, encourages global diversity, and does not offer any accelerated programs. Four-year BSN students have passed the NCLEX exam at an 81% rate since the inaugural graduating class of 2012, and many have taken advantage of the school's overseas study opportunities. CCSU also offers a doctor of nurse anesthesia practice (DNAP) degree which features a May cohort for entry-level candidates and an August cohort for post-master's students.

#10:

University of Hartford

UHart's College of Education, Nursing and Health Professions (ENHP) chiefly offers graduate programs in nursing. The college endeavors to create flexible programs for adult learners, facilitating advanced study for existing nurses. ENHP offers a part-time MSN with a focus on nursing education, nursing management, or public health, as well as a post-master's certificate in teaching for nurses. While the nursing program does not accept freshmen, there is an RN-to-BSN degree completion option available for existing registered nurses on a part-time basis.

#11:

St. Vincent's College

Founded in 1905 as the St. Vincent's Hospital Training School for Nurses, St. Vincent's College has graduated generations of nurses and other healthcare professionals. Through its close relationship with St. Vincent's Medical Center and other medical facilities in the region, the college provides students valuable clinical rotations. St. Vincent's College entered a new phase of its existence in July 2018, when the college joined Sacred Heart University. The combined entity offers students dynamic education pathways in the evolving healthcare industry, all rooted in a commitment to service and social justice. St. Vincent's ADN students have scored a strong 90% pass rate on the NCLEX licensure exam over the past decade.

#12:

University of Bridgeport

The University of Bridgeport began as the Junior College of Connecticut, the first two-year college in New England. Today, UB is a private four-year university that serves nearly 2,000 students. The School of Nursing has programs for individuals who are new to nursing and those seeking advancement opportunities in their current nursing career. Pathways include a traditional prelicensure BSN program, an accelerated second degree BSN, an online RN-to-BSN completion pathway, and an online MSN with a focus on leadership and education. The university also offers a preparatory pre-nursing curriculum that comprises prerequisite courses in natural and social sciences, the humanities, and mathematics. The BSN pathways prepare students for advanced nursing education or positions in hospitals, clinics, and physicians' offices. The MSN program is designed for professional RNs seeking leadership positions in all healthcare settings.

#13:

Northwestern Connecticut Community College

Northwestern Connecticut Community College (NCCC) has been ranked Connecticut's number one community college for three years in a row by WalletHub. The school's ADN program is part of the Connecticut Community College Nursing Program, which includes six ADN programs across the state's community college system. This four-semester, 68-credit program of study prepares students to take the NCLEX-RN licensure examination. Over the past eight years, NCCC graduates have achieved a strong 91% first-time pass rate on the exam. Most graduates assume the position of registered nurse at local healthcare providers, including hospitals, clinics, and long-term care facilities.

#14:

Naugatuck Valley Community College

With more than 100 students enrolling annually, the AS degree in registered nursing is one of the five most popular programs at Naugatuck Valley Community College. The nursing department is one of six participants in the Connecticut Community College Nursing Program, which provides common curriculum and admissions requirements across institutions. NVCC students have enjoyed success on the NCLEX licensure exam, achieving a 94% average first-time pass rate over the past decade. The nursing program has also consistently delivered three-year graduation rates between 73% and 80%, as well as employment rates in the field between 91% and 100%. All three outcomes are very strong relative to peers. NVCC graduates can pursue further nursing education through CT-CCNP's articulation agreements with a dozen RN-to-BSN programs and two RN-to-MSN programs.

#15:

Goodwin University

Goodwin University offers a breadth of nursing programs that span the associate, bachelor's, and master's degree levels. Students who are new to nursing can select from two career entry pathways: a traditional ADN and an accelerated BSN. The ADN program conducts a selective admissions process after applicants have completed all prerequisite coursework. Goodwin's ADN graduates have averaged an 84% first-time NCLEX pass rate over the past decade. The accelerated BSN program is limited to applicants who hold a bachelor's degree in a non-nursing field from a regionally accredited institution. The university also offers several online pathways for registered nurses to enhance their credentials, including an RN-to-BSN completion program and an MSN degree with two nurse practitioner tracks (family and psychiatric-mental health).

#16:

Norwalk Community College

Founded in 1961, Norwalk Community College was the first public two-year college established in Connecticut. Students have access to dozens of programs offered across twelve academic departments. The Department of Nursing and Allied Health offers the Connecticut Community College Nursing Program, an innovative four-semester ADN program conducted at six Connecticut community colleges. Graduates are prepared to sit for the NCLEX-RN licensure examination, and upon successful completion, to seek employment at local hospitals, clinics, and physicians' offices. Over the past three years, NCC's ADN graduates have achieved an 88% first-time NCLEX pass rate and an 85% employment rate in the field. Both figures well exceed the college's targeted benchmarks for student outcomes.

#17:

Three Rivers Community College

Named for the region's primary waterways – the Shetucket, Yantic, and Thames – Three Rivers Community College is a proud member of the Connecticut Community Colleges Nursing Program. Through this partnership, six of the state's community colleges offer a standardized and innovative two-year ADN program. Existing LPNs can use an advanced placement option to enter the program as late as the third semester. Graduates can seamlessly continue their nursing education through CT-CCNP's articulation agreements with a dozen RN-to-BSN programs and two RN-to-MSN programs. For example, Sacred Heart University accepts applicants into both programs. Three Rivers Community College has consistently been one of the state's strongest performers on the nursing licensure exam, scoring a 94% first-time NCLEX-RN pass rate over the past decade.

#18:

Post University

Post University merged with American Sentinel University in 2021 to establish the American Sentinel College of Nursing & Health Sciences. It is the fifth school to join the Post University administration, which also houses the School of Arts & Sciences, School of Continuing Education, Malcolm Baldrige School of Business, and John P. Burke School of Public Service and Education. American Sentinel's nursing offerings include several degree completion options, an MSN program with eight specializations, an MSN / MBA Healthcare dual degree, and a DNP program. The RN-to-BSN completion program offers both the ten-month, term-based track and the eight-month, self-paced SIMPath. MSN specializations span three nurse practitioner tracks (family, psychiatric-mental health, adult-gerontology) and five other tracks (case management, education, infection prevention, informatics, organizational leadership). The DNP program has four leadership-focused specializations. The nursing programs at Post University are accredited by the Commission on Collegiate Nursing Education and the Accreditation Commission for Education in Nursing.

#19:

Capital Community College

Capital Community College is one of the few two-year colleges to provide endless opportunities for degree-seeking students to complete an internship with a local business. Besides preparing students for immediate employment after graduation, Capital prepares students to transfer to baccalaureate programs at the University of Connecticut and within the Connecticut State University system. The college's nursing program offers both a traditional four-semester pathway and an LPN bridge option. The program's sixty-eight-credit curriculum incorporates the liberal arts, social and biological sciences, and nursing practice. Sample courses include anatomy and physiology, general psychology, literature, and transition to professional nursing practice. Upon successful completion of the program, students are awarded an Associate of Science degree and may sit for the NCLEX-RN licensure examination.

#20:

Gateway Community College

Gateway Community College is the largest community college in Connecticut, serving 14,000 students annually. More than ninety accredited degree and certificate programs are available in areas ranging from accounting and business to nursing and engineering technology. The GCC nursing program is one of several in the Connecticut Community College Nursing Program consortium. The associate degree curriculum combines nursing, social and biological sciences, and liberal arts coursework with on-campus lab experiences and clinicals at local hospitals and healthcare centers. Students study crucial topics like lifespan development, health and illness nursing, and transition to professional nursing practice. Graduates are prepared to sit for the NCLEX-RN licensure examination. After successfully passing the exam, they can pursue positions at hospitals, clinics, doctor's offices, nursing homes, and a range of other healthcare settings.