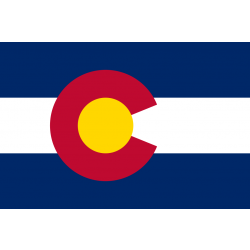 The state of Colorado offers some excellent accredited nursing schools that provide students with high-quality training. A career in nursing offers many possible paths. You might start out as a nursing assistant, or perhaps choose to become a licensed practical nurse and then a registered nurse. Following this, it's possible to specialize in a particular area, such as nursing anesthesia, midwifery, or nurse practitioner.
Nursing is a highly sought-after skill in Colorado. Vail Valley Medical Center and the Department of Veterans Affairs are just two examples of employers that frequently hire for a wide range of nursing positions. The following paragraphs provide expected salary ranges for each of the major nursing positions in the state.
Nursing assistants typically earn $18,600 to $35,780 per annum, with an average wage of $24,850. Schools offering a nursing assistant program include Colorado Mountain College and Pueblo Community College.
Licensed practical nurses receive annual wages between $35,722 and $50,375. The median wage for this position is $42,561. There are approximately twenty Colorado schools that offer an LPN program.
Registered nursing salaries typically range from $45,630 to $96,320, with an average of $66,220 per annum. Aspiring RNs can choose from 25 Colorado schools offering a prelicensure pathway.
Nurse midwifes earn wages between $62,820 and $120,540, with an average annual wage of $92,290. Nurse practitioner salaries are in the range of $66,960 to $126,250, with a median of $92,670 per annum. Finally, nurse anesthetists can expect to earn between $106,010 and $179,270, with an average wage of $151,090.
2022 NURSING SCHOOL RANKINGS
For our 2022 rankings, the research team at Nursing Schools Almanac collected data on nearly 3,000 nursing schools and campuses throughout the United States. We evaluated each school on three dimensions:
The institution's academic prestige and perceived value
The breadth and depth of nursing programs offered
Student success, particularly on the NCLEX licensure examination
We then combined these assessments into an overall score and ranked the schools accordingly. For a detailed description of our assessment methodology and dimension weights, please see here.
#1:

University of Colorado, Anschutz Medical Campus

In 1965, the University of Colorado (CU) College of Nursing instituted the first nurse practitioner and school nurse programs in the United States. In 2005, the college became one of the first seven schools in the nation to launch the new DNP program. Today, the College of Nursing enrolls approximately 1,000 students across a wide breadth of nursing degree and certificate programs. Undergraduates can pursue five BSN pathways: traditional, honors, accelerated, an integrated community college partnership, and RN-to-BSN. For an astonishing twelve years in a row, the college's 200-plus annual BSN graduates have passed the NCLEX exam at a 91% or higher rate. At the graduate level, CU offers eleven MSN specialty tracks, a distance-accessible PhD program, a DNP degree with a public health nursing (PHN) focus, and a dual DNP/MPH track.

#2:

Regis University

The Loretto Heights School of Nursing (LHSON) offers a broad range of nursing degree and certificate programs. Undergraduates can choose one of five BSN pathways: traditional, accelerated (for non-nursing college graduates), CHOICE (for individuals working in healthcare), RN-to-BSN, or RN-to-BSN/MSN. Across the three prelicensure pathways, BSN graduates have averaged a strong 92% NCLEX exam pass rate since 2012. The graduate nursing department provides MSN tracks in education, management, family nurse practitioner, and neonatal nurse practitioner, as well as graduate certificates in most of these fields. LHSON also leads a two- to three-year DNP program that students may complete 100% online.

#3:

University of Northern Colorado

The UNC School of Nursing offers online and on-campus programs at both the undergraduate and graduate levels. Undergraduate options include traditional BSN, second-degree BSN, and RN-to-BSN completion programs. UNC's prelicensure BSN students have earned remarkably strong and consistent scores on the NCLEX licensure exam, passing at a rate between 88% and 98% for 13 consecutive years. Graduate students can pursue certification as an adult-gerontology acute care nurse practitioner or a family nurse practitioner through the university's MSN degree, post-MSN certificate, or DNP degree programs. The School of Nursing also offers clinical nurse leader (MSN) and nursing education (certificate or PhD) emphases.

#4:

University of Colorado, Colorado Springs

UCCS's Helen and Arthur E. Johnson Beth-El College of Nursing & Health Sciences has one of the top online MSN programs in the nation, according to U.S. News & World Report. The program prepares students as primary care nurse practitioners, with two population foci: adult-gerontology and family. UCCS also offers an online DNP degree and four BSN pathways: traditional, accelerated, RN-to-BSN, and dual enrollment. The college graduates approximately 100 prelicensure BSN students each year, achieving an impressive NCLEX-RN pass rate of 91% since 2012.

#5:

Denver College of Nursing

Denver College of Nursing is a private college focused solely on the art and science of nursing. Students have the opportunity to participate in the Student Nurses Association, community service projects, service learning, and the Global Health Perspective (GHP). Integrated throughout the Denver College of Nursing curriculum, GHP combines classroom training with in-field service-learning internships. On-campus program options include prelicensure ADN and BSN pathways, while RN-to-BSN and MSN programs are offered fully online. Since 2012, Denver College of Nursing's ADN graduates have achieved a noteworthy 85% pass rate on the NCLEX-RN licensure exam. Over the same time period, approximately 300 BSN graduates annually have scored an impressive 90% NCLEX-RN pass rate.

#6:

Colorado Mesa University

Colorado Mesa University's Department of Health Sciences takes a career ladder approach to learning that allows healthcare professionals to pursue their education while maintaining their employment. At the introductory level, CMU offers an LPN certificate program that produces thirty graduates annually. These students have scored a phenomenal 97% pass rate on the NCLEX-PN licensure exam since 2012. Aspiring registered nurses can pursue either an ADN or BSN degree. Graduates from these programs have also performed well on their licensure exams, with an NCLEX-RN pass rate of 87% and 88%, respectively, since 2012. Graduate students can pursue an MSN degree in two distinct specializations (family nurse practitioner, nurse educator) or a DNP degree with an FNP focus. Select coursework is available via online and distance learning technologies.

#7:

Colorado State University - Pueblo

CSU Pueblo is part of the Colorado State University System, which serves as a major economic engine in the state of Colorado. Established in 1964 and recognized as a School of Nursing in January 2017, the CSU Pueblo nursing program provides various opportunities for aspiring healthcare professionals seeking a BSN, MSN, or DNP degree. The baccalaureate program offers traditional, accelerated, and RN-to-BSN pathways. Traditional BSN students have enjoyed an impressive 91% NCLEX-RN pass rate since 2012, while accelerated BSN students scored a perfect 100% pass rate for three consecutive years (2016 through 2018). Graduate students can pursue nurse practitioner specialization options in adult-gerontology acute care (AGAC), psychiatric-mental health, and a combination AGAC/family focus. The MSN-to-DNP program also offers a population health focus, while the MSN program offers a nurse educator specialization.

#8:

Aspen University

Aspen University has pioneered a different approach to paying for education. The school's Monthly Payment Plan features one monthly payment, 0% fixed rate of interest, and no down payment. The university provides online and hybrid programs across four schools: Arts & Sciences, Business & Technology, Education, and Nursing & Health Sciences. The School of Nursing & Health Sciences offers several degree options at the baccalaureate, master's, and doctoral levels. Prelicensure students can pursue a BSN degree through a hybrid program offered in the metropolitan areas of Austin, Texas; Tampa, Florida; Nashville, Tennessee; and Atlanta, Georgia. Post-licensure undergraduates have online RN-to-BSN and RN-to-MSN options. Aspen University also offers five MSN specializations – forensic nursing, informatics, nursing administration and management, nursing education, and public health – as well as a post-master's DNP program, all conducted 100% online.

#9:

AdventHealth University Denver

AdventHealth University Denver is a faith-based institution established in 2009. AHU Denver is an extension of the environment of excellence offered at AdventHealth University's main campus in Orlando, Florida. The campus's proximity to Centura Health's Porter Adventist Hospital provides a convenient location to fulfill clinical requirements across programs. Hands-on learning also occurs at other Centura Health hospitals and at the Nursing Learning Center, AHU Simulation Center, and Nursing Skills Lab. The school's prelicensure BSN program is accredited by the Commission on Collegiate Nursing Education. Students enjoy small class sizes, courses taught by instructors with a combined 500+ years of field experience, and guaranteed placements within Centura Health hospitals. BSN graduates are prepared to take the NCLEX-RN licensure examination and pursue employment in the field.

#10:

Platt College

The nursing program at Platt College allows aspiring nurses to earn their degree as quickly as possible. Students can earn a BSN in just 36 months, with no prerequisite requirements. The BSN program, which consists of 184.5 quarter credit hours, includes a combination of on-campus and online courses such as Nursing Care of the Aging Adult, Critical Thinking & the Nursing Process, and Contemporary Nursing Practice. Platt College is ACCSC-accredited; in addition, the nursing program is accredited by the Accreditation Commission for Education in Nursing. Platt College's BSN program graduates 40-70 students annually, with a solid 85% pass rate on the NCLEX-RN licensure examination since 2012.