We launched Nursing Schools Almanac in 2013 with a simple goal: to provide aspiring nurses across the United States a single destination website for researching their education options.
Like many potential students, we found a wealth of information online about nursing schools. Sadly, this information was often untrustworthy (e.g., click-bait articles about "top" schools) or unusable (e.g., PDF reports from state nursing boards). We wanted to bridge the gap by providing a website that is comprehensive and analytical, yet easy for readers to consume.
Today, Nursing Schools Almanac delivers on this mission by providing high-quality content that engages and informs 60,000 potential nursing students each month. Our contributors bring decades of experience in healthcare, education, online publishing, and digital marketing. We operate 100% remotely, with team members in New York City, suburban Maryland, central Florida, Chicagoland, and the Bay Area.
Learn more below about the leaders of our incredible team!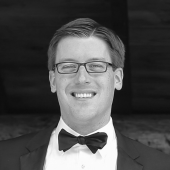 Chris McMillen, Founder and CEO
Chris McMillen has two decades of experience in digital publishing and marketing. Before he founded Nursing Schools Almanac, Chris was an Associate Partner at McKinsey & Company, with a leadership role in the firm's Global Media Practice. Prior to that, he worked at General Electric as a Strategic Marketing Intern, and at QuinStreet as a Senior Marketing Manager focused on education lead generation. Chris holds a Bachelor of Arts in Mathematics cum laude from Harvard College and an MBA with Distinction from the Kellogg School of Management.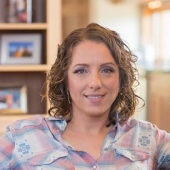 Jen Lampton, Director of Website Development
Jen Lampton has built websites since 1997 and currently maintains dozens of open-source projects. She is an active member of the Drupal community, serving as a featured speaker at DrupalCon events and a keynote speaker at DrupalCamps. She is also a co-founder of Backdrop CMS, an open-source content management system that was forked from Drupal in 2013. Jen earned her Bachelor of Science in Math and Computer Science from Sweet Briar College, where she participated in varsity horseback riding.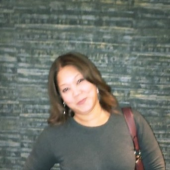 Michelle Burton, Director of Content Strategy
Michelle Burton has been a writer and contributing editor for nearly two decades, with hundreds of articles and several books to her credit. She has worked with dozens of media companies, publishers, and legal firms on a diverse range of topics spanning education, healthcare, travel, fitness, insurance, and (most enjoyably) pets. Michelle holds a Bachelor of Arts in Journalism from Loyola University Chicago and a Master of Fine Arts in Creative Writing from National University.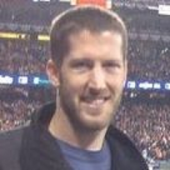 Kieran McMillen, Director of Data and Analytics
Kieran McMillen has worked in the education industry for more than twenty years. He began his career as a mathematics teacher for both Summit Preparatory Charter High School and his own alma mater, Georgetown Preparatory School. He has also served as Director of Professional Development for Summit Learning, T.L.P. Education, and Gradient Learning. Kieran completed a Bachelor of Arts in Public Policy Studies at Duke University and a Master of Education at Stanford University's Graduate School of Education.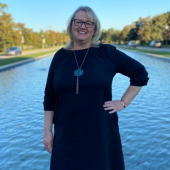 Shawn Harrell, Director of Community Outreach
Shawn Harrell has worked in a diverse range of communications and human resources roles. Her clients have spanned numerous industries including education (Lorain County Joint Vocational School), entertainment (Walt Disney World), consumer goods (Tupperware), and the nonprofit sector (Boys & Girls Clubs of Central Florida). Shawn holds a Bachelor of Business Administration in Marketing from the University of Toledo and a Master of Human Resources from Rollins College.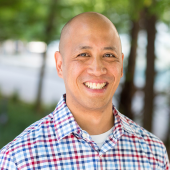 Edward Tan, Certified Public Accountant
Edward Tan has been a practicing CPA for 25 years. He is currently a Principal at The Bonadio Group. Previously, he served as a Senior Manager at boutique NYC accounting firm Ganer + Ganer until its acquisition by Bonadio. He is known for his practical acumen, his attention to detail, and his witty "welcome to tax season" emails. Ed earned his Bachelor of Science in Accounting from New York University's Stern School of Business.