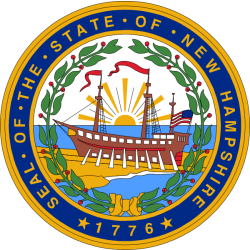 If you're looking for a new career, nursing is an excellent field to explore. Depending on your interests and educational time constraints, you could pursue one of several different career paths. The most popular nursing roles in New Hampshire are certified nursing assistant (CNA), licensed practical nurse (LPN), and registered nurse (RN).
Nursing assistants provide basic care for patients, helping with tasks such as eating, bathing, and using the restroom. They also frequently provide rudimentary medical care. Nursing assistant programs typically last from eight to ten weeks. In New Hampshire, CNAs earn an average of $28,050 per year.
Licensed practical nurses also provide basic patient care, but they frequently focus more time on medical tasks, such as helping patients with medications and checking vital signs. LPN programs typically require 12-18 months to complete, with graduates earning an average of $46,580 annually in New Hampshire.
Registered nurses provide medical care and have the added responsibility of overseeing a patient's care plan, which often requires supervising LPNs and CNAs. Prospective nurses can train to become an RN through an associate or baccalaureate degree program. In New Hampshire, registered nurses earn an average of $62,680 annually.
2022 NURSING SCHOOL RANKINGS
For our 2022 rankings, the research team at Nursing Schools Almanac collected data on nearly 3,000 nursing schools and campuses throughout the United States. We evaluated each school on three dimensions:
The institution's academic prestige and perceived value
The breadth and depth of nursing programs offered
Student success, particularly on the NCLEX licensure examination
We then combined these assessments into an overall score and ranked the schools accordingly. For a detailed description of our assessment methodology and dimension weights, please see here.
#1:

Rivier University

Rivier University's ASN, BSN, MSN, post-master's certificate, and DNP programs are all accredited by the Accreditation Commission for Education in Nursing. Rivier students consistently perform well on licensure and certification tests. For example, ASN students have passed the NCLEX exam at a 92% rate over the past four years, while the first two BSN graduating classes scored a collective 99% NCLEX pass rate. MSN students have also consistently scored an 89-92% pass rate on both the FNP and PMHNP certification exams. All of these scores far exceeded the respective national averages. Rivier's undergraduate programs are noted for their flexibility: students can pursue a part-time evening ASN, a traditional four-year BSN, or a flexible online RN-to-BSN pathway.

#2:

University of New Hampshire

The Department of Nursing at UNH's College of Health and Human Services offers several nursing pathways including a traditional four-year BSN degree, a direct-entry MSN program, an MSN degree with three tracks, and an online DNP program. Students from the traditional BSN program have scored a 94% NCLEX exam pass rate over the past eight years, while their counterparts in the direct-entry MSN program have achieved a 96% pass rate over the same time period. The MSN curriculum offers specializations in clinical nurse leader, evidence-based nursing, and family nurse practitioner. The school also offers post-master's certificates in family nurse practitioner and psychiatric mental health.

#3:

Colby-Sawyer College

Colby-Sawyer's School of Nursing & Health Sciences offers several degree pathways. The traditional BS in Nursing program facilitates clinical rotations as early as sophomore year. Through its affiliation with Dartmouth-Hitchcock Medical Center, the school provides students attentive laboratory and clinical mentoring by established nurses that are hired on a contract basis to teach alongside faculty. Graduates have maintained an NCLEX exam pass rate of 93% or higher for twelve consecutive years, including several recent cohorts with a perfect 100% pass rate. For licensed nurses, the college offers an RN-to-BS completion program and an MSN degree with three tracks: clinical nurse leader, nursing education, and nursing management & executive leadership.

#4:

Saint Anselm College

In 1949, Saint Anselm College broke its sixty-year tradition and allowed courses for female nursing students in the (then) male-only school. Saint Anselm launched a coed nursing department in 1952, which was a precursor to the entire college becoming coed in 1974. It's no wonder, then, that its nursing program is one of the most selective and respected in New England. BSN graduates have passed the NCLEX exam at a 96% rate over the past decade, well above state and national averages. Along with the four-year baccalaureate, the department also offers an RN-to-BSN completion program and a continuing nursing education program that organizes regional multi-day conferences.

#5:

Franklin Pierce University

Franklin Pierce's RN-to-BSN degree completion program is specifically designed for registered nurses that need a flexible schedule to manage work and other commitments. Courses are either offered through an in-class / online hybrid model or 100% online. The MSN program at Franklin Pierce was fully accredited by the ACEN in 2014. Like the BSN program, it caters to existing nurses, offering three tracks based on educational background: BSN, ADN plus non-nursing baccalaureate, or ADN only. MSN students can specialize in nursing education or nursing leadership.

#6:

Keene State College

Keene State College developed its nursing program to meet the increasing demand for baccalaureate-educated nurses in the state of New Hampshire. Conducted through the college's School of Sciences, Sustainability, and Health, the BSN program admitted its first class of prelicensure students in 2012. Keene State College has witnessed a significant rise in licensure test scores over the past several years, culminating with a perfect 100% NCLEX pass rate for the class of 2019. Nursing students work one-on-one with a preceptor during the final semester of senior year to prepare for the transition to clinical practice.

#7:

St. Joseph School of Nursing

St. Joseph School of Nursing traces its roots back to the opening of Nashua's St. Joseph Hospital in May 1908. The school launched its current ASN degree program in 2005. St. Joseph offers two ASN pathways: a traditional two-year curriculum and a one-year LPN-to-ASN bridge for practical nurses. Graduates of the program have enjoyed strong outcomes. For example, St. Joseph students have passed the NCLEX licensure exam at an 85% rate over the past decade. They have also enjoyed program completion rates of 85-90% and job placement rates of 90-100%. Graduates who wish to pursue a BSN degree can take advantage of the school's articulation agreements with Rivier University, Saint Anselm College, Southern New Hampshire University, and Walden University.

#8:

Plymouth State University

The Department of Nursing at Plymouth State University prepares nurses to deliver patient-centered care as members of an interdisciplinary team, with an emphasis on teamwork, evidence-based practice, quality improvement, safety, and informatics. The BSN curriculum covers nine semesters of general education courses, required nursing courses, and electives. Sample courses include Global Health & Population-Based Healthcare; Leadership, Collaboration, & Quality Health Care Systems; and Nursing Care of Children. Students complete clinicals at local hospitals, with the option to participate in the PSU Nurses Association or the Sigma Theta Tau International nursing honor society. Graduates have achieved a 91% NCLEX exam pass rate over the past four years.

#9:

Granite State College

Granite State College is part of the four-member University System of New Hampshire, which also includes Keene State College, Plymouth State University, and the University of New Hampshire. Serving students for nearly fifty years, Granite State offers associate, bachelor's, and master's degree programs that emphasize in-demand areas of study. The school's nursing programs include an RN-to-BSN degree completion pathway and an MSN degree. The RN-to-BSN curriculum explores care for the aging population, genetics and genomics, and the U.S. healthcare system. The MSN program builds on the skills obtained in the BSN program, with two specializations available: healthcare education and healthcare leadership. Coursework for both programs can be completed 100% online. The Granite State College nursing programs are accredited by the Commission on Collegiate Nursing Education.

#10:

Southern New Hampshire University

Southern New Hampshire University offers nursing education at the baccalaureate and master's degree levels. Both options are open to students only with an unencumbered registered nursing license. Designed to maximize transfer credit for incoming students, the RN-to-BSN program features a flexible curriculum with no set class meeting times. The university's accelerated RN-to-MSN pathway allows nurses first to earn the BSN degree and then to matriculate into the MSN curriculum, saving up to 2.5 months of time in the process. Specialty MSN tracks include family nurse practitioner, healthcare quality and safety, nurse executive leadership, nursing education, and population healthcare. Created to meet the needs of today's busy nursing professionals, the SNHU nursing programs are conducted 100% online.

#11:

NHTI, Concord's Community College

NHTI's nursing students enjoy an 8:1 student-to-faculty ratio in clinical settings. The college offers two associate degree pathways: a traditional two-year ADN program and a 12-month LPN-to-RN completion option. NHTI's ADN graduates have passed the NCLEX licensure exam at a 90% rate over the past decade. The college also offers a unique Legal Nurse Consultant certificate program, which is approved by the American Bar Association. The program is designed for experienced RNs that want to combine their clinical expertise with specialized legal knowledge, enabling them to serve as consultants to the legal and healthcare professions.

#12:

Great Bay Community College

The ADN program at Great Bay Community College prepares students to provide direct care to clients in acute care, long-term care, and other structured settings. The two-year program includes instruction in communication, teamwork, professionalism, leadership, informatics, evidence-based practice, systems-based practice, patient-centered care, quality improvement, and safety. Clinical experiences are offered at a wide variety of times and locations, and students may complete the program on a full-time or part-time basis. Great Bay's ADN graduates have enjoyed an excellent 93% pass rate on the NCLEX-RN licensure exam over the past decade.

#13:

Manchester Community College

Founded in 1945 as a technical school for returning veterans, Manchester Community College is a dynamic, student-centered, and accessible community college. The school's ADN program provides students the flexibility to study on either a full-time (two years) or part-time (up to four years) basis. An advanced placement pathway is also available for LPNs currently licensed in New Hampshire. MCC's nursing program boasts fantastic student outcomes, including a 76% completion rate, 96% NCLEX exam pass rate, and 100% job placement rate over the past five academic years. Graduates can pursue a BSN or MSN degree in a cost-effective manner, thanks to the college's dual-enrollment partnerships with Franklin Pierce University, Granite State College, Saint Anselm College, and Southern New Hampshire University.

#14:

Nashua Community College

Nashua Community College offers an ADN program that prepares students for entry-level nursing roles. It also lays the groundwork for graduates to later pursue their baccalaureate degree. The program offers comprehensive classroom instruction, in-depth scenarios in a state-of-the-art simulation lab, and clinical placements that integrate theory and practice for optimal learning. Class size is limited to 24 students, enabling personalized attention for each individual. Over the past decade, ADN students have averaged an excellent 93% pass rate on the NCLEX-RN licensure exam. Several consecutive classes of graduates have also enjoyed a 100% employment rate.

#15:

River Valley Community College

River Valley Community College has an ADN program that offers four sequential clinical nursing courses, which students can complete over two years. Each course integrates classroom learning with laboratory simulation activities and faculty-supervised clinical experiences, preparing students to provide holistic nursing care. In addition to a traditional ADN pathway, RVCC also has an advanced placement option for licensed LPNs, designed to expand upon these students' previous education. Over the past decade, ADN students have averaged an 87% pass rate on the NCLEX-RN licensure exam. These graduates are qualified for immediate employment in clinics, hospitals, and long-term care facilities.