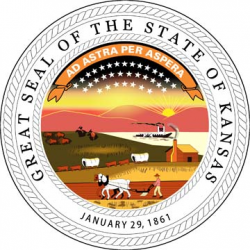 With more Kansas residents able to afford health insurance, the healthcare field is expanding at a rapid pace. This growth provides opportunities for aspiring nurses to launch a new career. Some of the most popular careers in the nursing field are outlined below, along with important data on local salaries and the required level of education.
Certified nursing assistants (CNAs) are often the first line of care for patients, assisting them with basic needs like bathing, eating, and exercising. To train as a nursing assistant, you will need about two months of education. In the Kansas City area, you can expect to earn a little less than $24,000 per year, while in Wichita, the average salary is just over $22,000.
Licensed practical nurses (LPNs) also provide frontline patient care. However, as an LPN, you will likely have more responsibility on medical tasks than nursing assistants. To train as an LPN, you generally need a year to a year and a half of education. In Kansas City, the average salary for an LPN is about $39,000, while in Wichita, that number increases to about $40,500 per year.
Registered nurses (RNs) devise an overall plan for a patient's care and provide supervision for LPNs and other staff members. Aspiring RNs must earn an associate or baccalaureate degree, requiring two to four years of fulltime study. In Kansas City, RNs can expect to earn a little under $63,000 annually. In Wichita, RNs earn an average of about $51,000 per year.
2022 NURSING SCHOOL RANKINGS
For our 2022 rankings, the research team at Nursing Schools Almanac collected data on nearly 3,000 nursing schools and campuses throughout the United States. We evaluated each school on three dimensions:
The institution's academic prestige and perceived value
The breadth and depth of nursing programs offered
Student success, particularly on the NCLEX licensure examination
We then combined these assessments into an overall score and ranked the schools accordingly. For a detailed description of our assessment methodology and dimension weights, please see here.
#1:

University of Kansas Medical Center

The University of Kansas School of Nursing has twice been designated an NLN Center of Excellence for enhancing student learning and professional development. The university also ranks among the top 25 public nursing schools nationwide in terms of National Institutes of Health research funding. KU School of Nursing offers a notable breadth of programs including advanced practice clinical, leadership, and nurse educator certificates; traditional BSN, RN-to-BSN, MSN, and DNP degrees; and a PhD program in nursing, the only one of its kind in the region. Traditional BSN graduates have averaged a strong 91% first-time pass rate on the NCLEX licensure exam over the past decade.

#2:

Wichita State University

The School of Nursing at Wichita State University is the second-largest nursing school in the state of Kansas. The undergraduate nursing curriculum includes six BSN options: traditional, early admission, accelerated, LPN-to-BSN, MICT-to-BSN, and RN-to-BSN. At the graduate level, Wichita State offers an MSN with two concentrations (nursing education, nursing leadership) and a DNP with three nurse practitioner specializations. Each year, the school's approximately 150 BSN graduates pass the NCLEX licensure exam at an 86-93% pass rate, consistently exceeding both the state and national averages. Graduate students who take APRN certification exams consistently exceed national pass rates as well.

#3:

Fort Hays State University

The Department of Nursing at Fort Hays State University offers numerous pathways to a bachelor's degree, master's degree, post-graduate certificate, or doctoral degree in nursing. At the undergraduate level, Fort Hays State has both a traditional on-campus BSN and an online RN-to-BSN. The BSN curriculum offers many exciting tracks including emergency room care, intensive care, pediatrics, and obstetrics. Over the past decade, BSN graduates have achieved a noteworthy 86% NCLEX exam pass rate. The MSN and post-graduate certificate programs are offered online, with specializations in nursing education and nursing administration. The DNP has tailored entry points for BSN-holders, MSN-holders, and licensed APRNs.

#4:

Newman University

Newman University admits 64 students annually into its nursing program in two installments, half in August and half in January. Undergraduate nursing options include traditional BSN, LPN-to-BSN, and RN-to-BSN pathways. The university's BSN graduates have averaged an 84% first-time pass rate on the NCLEX-RN licensure exam over the past five years, including a perfect 100% pass rate during 2017. Newman University also offers the coveted doctor of nurse anesthesia practice (DNAP) degree, one of only two such programs approved to operate in the state of Kansas. The DNAP curriculum requires approximately 36 months of full-time study to complete.

#5:

Pittsburg State University

The Irene Ransom Bradley School of Nursing at Pittsburg State University offers two BSN pathways (prelicensure, RN-to-BSN), an MSN degree with an educational emphasis, and two DNP entry points (post-BSN, post-MSN). Since 2012, Pittsburg State's prelicensure BSN students have averaged a 90% first-time pass rate on the NCLEX-RN licensure exam, including an exceptional 98.7% pass rate in 2018. A unique option offered at the university is Army ROTC Nursing. Pittsburg State Army ROTC is the only such program in Kansas deemed a Cadet Command Nursing Center of Excellence. The program seeks to commission well-trained nurses into active duty, the National Guard, and the Army Reserves.

#6:

MidAmerica Nazarene University

BSN graduates of MidAmerica Nazarene University have enjoyed an NCLEX exam pass rate of 91% over the past decade. Indeed, the school's students have exceeded the Kansas average pass rate for at least ten years in a row, consistently scoring an 87-94% pass rate every single year. In addition to a traditional BSN program, MNU offers an accelerated BSN pathway, RN-to-BSN and RN-to-MSN bridge programs, and an MSN curriculum with an MBA dual degree option. Graduate students can also pursue certificates in nursing education, healthcare administration, healthcare quality management, and public health.

#7:

Washburn University

Through its education of professional nurses, the Washburn University School of Nursing seeks to improve health, enhance the experience of care, and maximize the value of health services to a diverse population. The school offers three BSN pathways (generic, LPN entry, RN completion), an MSN for aspiring clinical nurse leaders, and a DNP with two specialty areas (family nurse practitioner, psychiatric mental health nurse practitioner). The RN-to-BSN, MSN, and DNP programs are all offered online. Students have access to the university's state-of-the-art simulation labs, and they can secure clinical placements at top hospitals and healthcare centers throughout the Northeast region of the state. Over the past decade, prelicensure BSN graduates have maintained an 85% pass rate on the NCLEX-RN exam.

#8:

Benedictine College

The Department of Nursing at Benedictine College offers a prelicensure BSN program that accepts 25 new juniors each fall. Interested students must submit an application to the nursing program during their sophomore year at Benedictine, and admission is very competitive. The college places special emphasis on the spiritual care and psycho-social support of patients, as well as fostering nursing leadership in its BSN students. The school counts among its alumni Madeleine M. Leininger, a retired professor and founder of the worldwide transcultural nursing movement. Since the BSN program's inception, students have averaged an 81% first-time pass rate on the NCLEX licensure exam, including a perfect 100% pass rate during 2017.

#9:

Hesston College

Hesston College, traditionally a two-year liberal arts college, now offers several pathways to a bachelor's degree in nursing. In the fall of 2015, Hesston launched a four-year BSN program and an LPN-to-BSN bridge to meet the region's increasing demand for baccalaureate-prepared nurses. The BSN curriculum, which is fully accredited by the Commission on Collegiate Nursing Education, graduates approximately forty students annually. These graduates have achieved an 85% first-time pass rate on the NCLEX licensure examination since the program's inception. The recently discontinued ADN program also witnessed excellent student outcomes over its fifty years, educating more than 1,600 nurses with a first-time NCLEX pass rate typically around 90%. Hesston College's nursing graduates enjoy a 100% job placement rate across a diverse range of clinical settings including medical-surgical, maternal, and pediatric care.

#10:

Baker University

The School of Nursing at Baker University offers BSN and MSN degree programs. Students in the BSN program will enjoy two years of traditional undergraduate experience at Baker's College of Arts and Sciences before earning the required 64 hours of nursing coursework at prestigious Stormont Vail Health in Topeka, Kansas. The program features a rigorous curriculum, early immersion into clinical settings, and top licensure exam pass rates. Since 2012, BSN graduates have scored an exceptional 94% first-time pass rate on the NCLEX exam. Coursework for the MSN program, which has tracks in nursing education and nursing administration, is offered 100% online.

#11:

Tabor College

Tabor College offers a broad liberal arts curriculum with a strong Christian foundation. The school has enjoyed an affiliation with the Mennonite Brethren Church since its establishment in 1908. Tabor provides two online degree options in the field of nursing: an RN-to-BSN completion pathway and an MSN program with a specialty track in executive leadership. Both degree programs are fully accredited by the Commission on Collegiate Nursing Education. The RN-to-BSN pathway is structured as a series of five-week courses that students may complete in approximately 16 months, culminating with a clinical capstone project. The MSN program also tackles one course at a time over a 24-month curriculum. Tabor College is proud to provide some form of financial aid to all students.

#12:

Emporia State University

Emporia State University (ESU), founded in 1863 as the Kansas Normal School, was the state's first public institution of higher learning and teacher training school. Today, ESU offers more than 100 programs to 6,000 students. The Department of Nursing leads a four-year baccalaureate nursing program that requires 128 credit hours to complete. The program has educational tracks for traditional students, licensed practical nurses, and registered nurses. Class sizes are small, with just 25-50 prelicensure students in each graduating cohort. These students have achieved an excellent 91% first-time pass rate on the NCLEX-RN licensure exam over the past decade.

#13:

University of Saint Mary

University of Saint Mary was founded in 1923 as a junior college for women. Today, the school serves a coed population of 1,400 students across two campuses in Leavenworth and Overland Park. The university offers CCNE-accredited nursing programs at the baccalaureate and master's degree levels. BSN candidates can choose from three pathways: traditional prelicensure, 12-month accelerated, and online RN-to-BSN. Clinical rotations round out the undergraduate student's classroom experience. Approximately 50-60 BSN students take the NCLEX-RN licensure exam each year; they have enjoyed an 89% first-time pass rate over the past decade. Graduate students can choose from three MSN tracks: nurse administrator, nurse educator, or the only family nurse practitioner track in the state of Kansas.

#14:

Hutchinson Community College

Hutchinson Community College offers aspiring nurses the opportunity to earn either a certificate in practical nursing or an associate degree in registered nursing. HCC's practical nursing program is accredited by the Accreditation Commission for Education in Nursing, one of just two such accredited programs in Kansas. The college's ADN program offers four pathways: a traditional two-year schedule, campus and online versions of an LPN-to-RN bridge, and an online paramedic-to-RN bridge. The LPN and paramedic pathways are the state's first online ADN programs. Graduates of all nursing pathways perform admirably on their licensure exams: HCC students have posted an 86% NCLEX-PN pass rate and an 83% NCLEX-RN pass rate over the past decade.

#15:

Garden City Community College

Garden City Community College traces its roots back to the founding of the Kansas community college system more than a century ago. The school has grown from an initial class of less than three dozen individuals to a student body that now exceeds 2,000 enrollees. GCCC offers several academic options for aspiring nurses including a brief certified nurse aide (CNA) course, a certificate in practical nursing, and an associate of applied science (AAS) degree in registered nursing. The AAS degree and LPN certificate programs each graduate approximately 20-30 students annually. Over the past decade, these graduates have achieved an 86% NCLEX-RN pass rate and a stellar 98% NCLEX-PN pass rate, respectively.