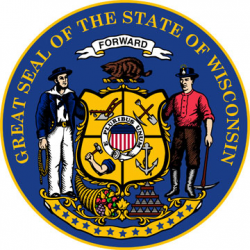 If you're searching for an in-demand medical career that you can start in a matter of months, consider becoming a nursing assistant. There are 37,240 nursing assistants across the state of Wisconsin. Not only do nursing assistants earn comfortable salaries, but there is growing demand for them across the state.

Common nursing assistant tasks
Nursing assistants are employed in most long-term healthcare facilities. They work under the supervision of nurses and doctors by providing essential care to patients. Common tasks of nursing assistants include feeding patients, helping them bathe and dress, transporting them around the facility, and making beds.

Nursing assistant requirements
To gain eligibility as a nursing assistant in Wisconsin, you must complete an approved training program. These programs typically take only six to eight weeks; however, some may last a bit longer. Once you complete the program, you can take your certification exam and begin searching for employment.
Average salary and demand in Wisconsin
According to the U.S. Bureau of Labor Statistics, the average salary for nursing assistants in Wisconsin is about $26,230 per year. This is quite comparable to the average salary for all nursing assistants in the U.S., which is $26,020 per year. Furthermore, the Bureau expects this field to grow by about 20 percent until 2020.
To help aspiring nurses jumpstart their careers, we've listed below the Wisconsin schools that offer accredited nursing assistant programs.