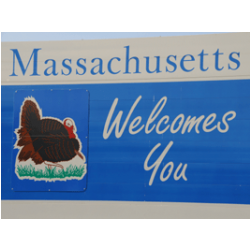 Given the growing demand for nursing assistants in Massachusetts, it is essential for students interested in healthcare service to understand this career opportunity. Top nursing assistant programs that offer accredited training and career advancement are excellent options for future medical practitioners.

Nursing assistant overview
While occupying a junior role in the healthcare industry, nursing assistants are extremely important members of the healthcare team who are often credited for their ability and experience. Nursing assistants commonly work in nursing homes or hospitals, aiding the elderly and the chronically ill as well as patients in rehabilitation. As a result, nursing assistants require manual dexterity and strong communication. Most training programs focus on providing these skills to aspiring nursing assistants in just eight to ten weeks, without extensive health training.

Nursing assistant programs in Massachusetts
Massachusetts is home to some of the leading institutions in healthcare education. Students can find nursing assistant certificate programs at Bunker Hill Community College, Middlesex Community College, North Shore Community College, and Medical Professional Institute. These acclaimed training programs are known for their high academic standards and integrated practical experience. Upon graduation, students will also benefit from institutional assistance when seeking employment.
Career prospects
With the aging population and recent healthcare reform, nursing assistants are gaining prominence. In Massachusetts, there are over 40,000 nursing assistants employed with an average annual income of nearly $30,000. It is estimated that employment will continue to grow at 21% through 2022. Notable employers include Genesis Healthcare, one of the nation's largest healthcare providers, which offers rehabilitation therapy through over 1,500 health centers in 46 states.
To aid your search for the best education, we've compiled below a complete list of Massachusetts schools offering nursing assistant programs and organized them by metropolitan area.