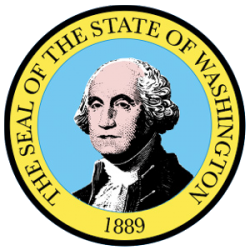 The Nursing Care Quality Assurance Commission of Washington state has accredited eight universities that offer a prelicensure bachelor of science in nursing (BSN) degree program. The list includes large public institutions like University of Washington and Washington State University, which offers the BSN degree at its Spokane, Tri-Cities, and Yakima campuses. Several prestigious private universities also offer a BSN program, including Gonzaga, Pacific Lutheran, and Seattle Universities.

These schools are all four-year degree-granting institutions that graduate a large number of registered nurses (RNs) each year. To become a practicing RN, students must complete their nursing degree program and successfully pass the NCLEX-RN national licensure exam. The BSN program equips its graduates to practice in areas such as outpatient care, inpatient care, public and mental health, and education. This prepares RNs for a wide array of promising career opportunities. Most universities also offer master of science in nursing (MSN) degrees that allow nurses to pursue specialized roles like nurse practitioner, nurse midwife, and nurse anesthetist.

The state of Washington is home to approximately 53,000 RNs. The majority of these nurses work in the Seattle and Vancouver metropolitan areas, with smaller populations of nursing professionals in major cities like Spokane and Olympia. Washington's nurses have no shortage of job opportunities at reputable hospitals like University of Washington Medical Center, Evergreen Medical Center, and Virginia Mason Medical Center.
Below you will find a comprehensive list of Washington's four-year colleges and universities for nursing. This list includes the state-approved BSN programs discussed above, as well as several other options for the state's aspiring nurses.