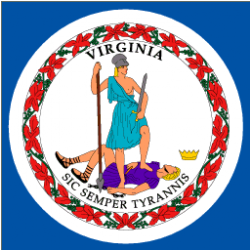 With over 120,000 nursing professionals in Virginia, the state's hospitals and medical institutions are always seeking the most competent and experienced nurses. A nurse's caliber is often correlated with the level and quality of education she receives. Therefore, nurses holding bachelor's and master's degrees from four-year colleges and universities are highly valued in the industry.

Four-year colleges and universities are accredited to award bachelor's degrees. This distinguishes them from community colleges and vocational schools, which only offer certificates and associate's degrees. A nurse enrolled in a four-year baccalaureate degree program will graduate with a bachelor of science in nursing (BSN). She may also further her education by pursuing a master's degree in specializations such as anesthesia, midwifery, nursing research, or occupational and environmental health. Apart from vocational training, four-year institutions also place an emphasis on general education. This ensures that nursing graduates enter the workplace as qualified and well-rounded healthcare professionals.

Virginia's nursing pay reflects the value assigned to nurses with bachelor's degrees and above. The state's registered nurses (RNs) command a median annual salary of $62,750; BSN-educated nurses typically earn top-quartile pay of $74,000+ per annum. Advanced practice registered nurse, who must hold a master's degree, often earn upwards of $100,000 per year. Indeed, a four-year (or lengthier) nursing education usually proves to be a worthy investment.
Virginia is home to roughly 40 four-year colleges and universities with nursing degree programs. These include some of the state's most prestigious public institutions like The University of Virginia and Virginia Commonwealth University. George Washington University is an esteemed local private school which offers a BSN program on its Virginia Science and Technology Campus.
To aid Virginia's aspiring nurses, we've provided below a complete list of the state's four-year colleges and universities with accredited nursing programs.