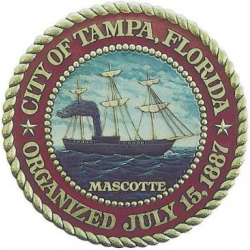 The first step in launching a nursing career is understanding the different pathways available. Aspiring nurses in the Tampa Bay metropolitan area of Florida can select from three potential nursing roles.
Certified nursing assistant (CNA) is an entry-level role in the nursing field. A CNA takes care of patients' daily needs and may also complete household chores, depending on the employer. The Tampa Bay metropolitan area has several large employers of nursing assistants, including Hawthorne Village Retirement and HCR Manorcare. The median income for local CNAs is $22,810 per year.
To become qualified as a licensed practical nurse (LPN), students must earn a certificate or diploma in practical nursing from an accredited institution. Candidates must also pass the NCLEX-PN national licensure examination before practicing. Galen College of Nursing offers an excellent local LPN program, where admitted students can apply for financial aid in the form of student grants or loans. Tampa Bay's LPNs earn a median annual salary of $40,620, significantly higher than their CNA colleagues.
The journey to becoming a registered nurse (RN) is rigorous and rewarding. Florida's aspiring RNs can choose one of two distinct pathways: associate degree in nursing (ADN) or bachelor of science in nursing (BSN). Candidates must also pass the NCLEX-RN national licensure examination before practicing. Newly minted RNs can look forward to exciting careers with local employers like MetLife and Baycare Health. Tampa Bay's RNs earn an attractive median income of $61,220.
2022 NURSING SCHOOL RANKINGS
For our 2022 rankings, the research team at Nursing Schools Almanac collected data on nearly 3,000 nursing schools and campuses throughout the United States. We evaluated each school on three dimensions:
The institution's academic prestige and perceived value
The breadth and depth of nursing programs offered
Student success, particularly on the NCLEX licensure examination
We then combined these assessments into an overall score and ranked the schools accordingly. For a detailed description of our assessment methodology and dimension weights, please see here.
#1:

University of South Florida

The USF Health College of Nursing performs more than 100,000 clinical hours in the community each year with more than 1,000 clinical partners. The school offers so many different nursing degrees, you'll lose count. Undergraduate options include a traditional prelicensure BSN, an accelerated second degree BSN, and the innovative veteran-to-BSN (VCARE) pathway. Across all of its BSN programs, USF graduates more than 250 nurses annually, who have achieved an outstanding 91% first-time pass rate on the NCLEX-RN licensure exam over the past decade. Graduate nursing pathways include an MSN program with six concentrations, several graduate certificates, a DNP program with six concentrations including a new nurse anesthesiology option, and a PhD degree for aspiring nurse scientists.

#2:

University of Tampa

The University of Tampa's College of Natural and Health Sciences offers three nursing programs: a traditional four-year BSN, an MSN with two nurse practitioner concentrations (family and adult-gerontology), and a DNP program designed for APRNs who are Florida residents. The BSN program has achieved a near-perfect 99% pass rate on the NCLEX-RN exam over the past decade, graduating approximately fifty students each year. The MSN program emphasizes the importance of holistic assessment, cultural congruency, and consumer inclusion in healthcare. The DNP program is conducted online with only three required visits to campus, allowing working students to continue their careers in clinical practice. The university maintains formal affiliations with more than 120 Tampa Bay-area healthcare facilities, providing students with a breadth of options for clinical exposure.

#3:

Jersey College

Jersey College is nationally accredited by the Council on Occupational Education. In addition to an LPN certificate, the school offers an ADN program with three tracks: generic, nurse residency, and LPN-to-RN bridge. The generic track starts from the beginning with no prerequisites and works toward the associate degree. The residency track is an onsite hospital-based program, while the LPN-to-RN track provides LPNs advanced placement and a seamless path to RN licensure. Over the past decade, ADN graduates across the school's Florida campuses have enjoyed an 86% pass rate on the NCLEX-RN licensure exam. Over the same time period, LPN graduates have enjoyed a 93% pass rate on the NCLEX-PN licensure exam.

#4:

Lincoln Memorial University - Tampa

To help fill the local need for qualified nurses, Caylor School of Nursing at Lincoln Memorial University has partnered with AdventHealth to open an LMU extended learning site in Tampa. Through this innovative partnership, LMU offers several degree pathways for aspiring nurses in the Tampa Bay area. Options include an associate of science in nursing (ASN) program, an LPN-to-ASN bridge pathway, and a bachelor of science in nursing (BSN) program. The ASN and BSN programs both prepare candidates to sit for the NCLEX-RN licensure examination. The initial graduating cohorts of both programs recently scored a perfect 100% first-time NCLEX pass rate.

#5:

Utica University at Florida

Utica University offers an accelerated BSN program that requires a minimum of 65 college credits, so students can earn a nursing degree in just 16 months. The fulltime program is conducted at two Florida campuses – Miramar and St. Petersburg – combining a rigorous blend of online and experiential learning. Students can expect hands-on skills practice during nursing simulation labs and clinical rotations, as well as top-notch faculty who provide guidance and support throughout the curriculum. Since the program's inception, BSN graduates have achieved an impressive 91% first-time pass rate on the NCLEX-RN licensure examination. Utica University also recently launched a FLEX-Track program that combines an online curriculum with campus-based laboratory work, enabling students to pursue the BSN degree through a more flexible hybrid model.

#6:

Galen College of Nursing

Galen College of Nursing offers multiple pathways in its LPN, ADN, and BSN programs. The LPN program can be completed in 12 months through a fulltime day program or 21 months through a parttime evening program. Galen College graduates 30-50 LPN students annually from its Tampa Bay campus, and these students have posted an 89% NCLEX-PN pass rate over the past decade. The traditional ADN pathway is a 24-month program, while the LPN-to-ADN pathway takes just 15-18 months to complete. Galen College graduates 300-500 ADN students each year from its Tampa Bay campus, and these students have achieved an 87% NCLEX-RN pass rate over the past decade. Finally, Galen offers both a three-year prelicensure BSN program and a 12-month fully online RN-to-BSN pathway.

#7:

Aspen University

Aspen University began in the 1960s as The International Academy. The school later became ISIM University, with a primary focus on business and technology education. Today, Aspen University leads a diverse breadth of online programs complemented by campus-based offerings in Atlanta, Georgia; Austin, Texas; Nashville, Tennessee; and Tampa, Florida. The university launched the first cohort of its Tampa prelicensure BSN program in June 2021. Didactic courses, simulations, labs, and seminars are delivered in a hybrid format. Students engage in the required coursework both online and on-ground, while clinical rotations are delivered face-to-face. The Tampa facilities feature a skills lab with six beds, a simulated four-room hospital with additional beds, six doctor office rooms, and a home health room staged like an apartment.

#8:

South University

South University's College of Nursing and Public Health has more than a dozen programs for aspiring nurses. Many programs are offered online. At the undergraduate level, the college offers a prelicensure BSN program and an RN-to-BSN pathway. South University graduates 50-80 prelicensure BSN students annually from each of its Tampa and West Palm Beach campuses. Over the past decade, Tampa students have scored an 80% first-time pass rate on the NCLEX exam, while their colleagues in West Palm Beach have scored an 86% pass rate. At the graduate level, South University offers an MSN program with five specializations: adult-gerontology primary care nurse practitioner, family nurse practitioner, nurse administrator, nurse educator, and nursing informatics. An online DNP is also available with administration, information technology, leadership, and public health specializations.

#9:

Pasco-Hernando State College

Pasco-Hernando State College offers an LPN certificate, an ADN program with three entry points (traditional, LPN-to-ADN, paramedic-to-ADN), and an RN-to-BSN degree completion program. These competitive programs prepare graduates to work in doctors' offices, hospitals, clinics, schools, long-term care facilities, nursing homes, and correctional facilities. Students develop the skills to check vital signs, implement treatment plans, and monitor patient progress. Prelicensure graduates will sit for the respective NCLEX exam, where PHSC has a track record of strong performance. Over the past decade, LPN graduates have achieved a strong 94% NCLEX-PN pass rate, while ADN graduates have posted a solid 87% NCLEX-RN pass rate.

#10:

St. Petersburg College

In 1927, St. Petersburg College became Florida's first two-year college. Today, the school is recognized as the first state college in Florida to offer bachelor's degrees. More than 180 programs of study are available to 53,000 students. The College of Nursing offers two pathways to the associate in science degree (traditional and LPN transitional) as well as an RN-to-BSN degree completion program. At the center of SPC nursing is SCENE: the Simulation Center for Excellence in Nursing Education. Housed in the college's Health Education Center, SCENE features a state-of-the-art replica of a hospital intensive care unit and emergency room. Replete with high-fidelity simulators, SCENE provides the closest thing possible to real-world nursing experience. St. Petersburg College graduates a large cohort of 250-300 students annually from the associate in science nursing program, with an impressive 89% first-time NCLEX pass rate over the past decade.