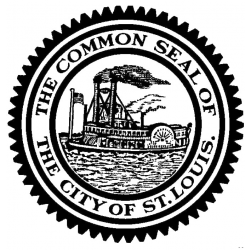 St. Louis is Missouri's second-largest city, and it is home to some of the state's best and largest hospitals. These include Barnes-Jewish Hospital at Washington University, which houses 1,130 doctors; Missouri Baptist Medical Center, home to 690 doctors; and St. Luke's Des Peres Hospital, with 363 residing doctors. The support staff at these healthcare centers is immense, and it includes many of the state's top nurses. In order to join this community, aspiring nurses must obtain the proper education, training, and credentials. Fortunately, St. Louis is also home to more than 20 accredited schools with high-quality nursing programs.
The three most popular nursing roles in St. Louis are certified nursing assistant (CNA), licensed practical nurse (LPN), and registered nurse (RN). CNAs provide direct bedside care to sick, injured, convalescent, and rehabilitating patients. They need only complete a brief training program and pass a state certification test to begin employment. LPNs require lengthier training, typically a 12- to 18-month certificate program. They must also pass the NCLEX-PN licensure exam before practicing. RNs are the most senior of the three roles. They may attain licensure in St. Louis through one of three pathways: hospital diploma, two-year associate degree in nursing (ADN), or four-year bachelor of science in nursing (BSN). All candidates must pass the NCLEX-RN exam before practicing.
St. Louis offers excellent employment prospects for nurses of all stripes. Newly licensed nurses can apply to job vacancies at government healthcare centers like the Department of Veterans Affairs, or at any of the private healthcare providers cited above. Once hired, the city's nurses can expect competitive salaries. CNAs, LPNs, and RNs in the St. Louis area earn a median annual salary of $22,910, $41,090, and $57,550, respectively. Each salary figure is higher than the respective statewide average.
2022 NURSING SCHOOL RANKINGS
For our 2022 rankings, the research team at Nursing Schools Almanac collected data on nearly 3,000 nursing schools and campuses throughout the United States. We evaluated each school on three dimensions:
The institution's academic prestige and perceived value
The breadth and depth of nursing programs offered
Student success, particularly on the NCLEX licensure examination
We then combined these assessments into an overall score and ranked the schools accordingly. For a detailed description of our assessment methodology and dimension weights, please see here.
#1:

Goldfarb School of Nursing at Barnes-Jewish College

Goldfarb School of Nursing at Barnes-Jewish College was the first school in the nation accredited by the National League for Nursing. The college has also been recognized as a Laerdal Center of Educational Excellence. Barnes-Jewish College conducts BSN, MSN, DNP, and PhD degree programs across two campus sites, one at Washington University Medical Center and one at Missouri Baptist Medical Center. Approximately 400 BSN graduates sit for the National Council Licensure Examination annually, and they have passed this test at a 90% first-try rate over the past decade. More than 40% of graduates land positions at Barnes-Jewish Hospital.

#2:

Saint Louis University

The School of Nursing at Saint Louis University created the first accelerated BSN and comprehensive online MSN programs in the nation, the first accelerated MSN and nursing PhD programs in Missouri, and the first DNP program in St. Louis. SLU's BSN graduates have maintained a strong NCLEX-RN exam pass rate of 90% over the past decade, well above both state and national averages. In addition to impressive licensure exam pass rates, Saint Louis University's programs are nationally recognized for their innovative and comprehensive curriculum.

#3:

Maryville University

The Catherine McAuley School of Nursing at Maryville University has a considerable collection of program offerings for aspiring nurses. Maryville offers traditional and degree completion BSN programs, as well as a fast-track BSN for students who have completed 65 hours of liberal arts and science coursework. Across the prelicensure BSN pathways, the school graduates approximately 125 students annually. They have consistently scored stellar marks on the NCLEX licensure exam, averaging a 92% first-time pass rate over the past decade. Maryville's MSN and DNP programs have five specialty NP tracks: family nursing, adult-gerontology primary care, adult-gerontology acute care, pediatric nursing, and psychiatric mental health.

#4:

University of Missouri - St. Louis

The University of Missouri - St. Louis (UMSL) College of Nursing enrolls more than 1,100 students across its undergraduate and graduate programs. The college offers a breadth of nursing pathways including prelicensure BSN (traditional, accelerated, or part-time), RN-to-BSN, MSN, DNP, and PhD degrees. Post-graduate certificates are also available in areas of advanced nursing practice such as women's health, psychiatric-mental health, and adult-geriatric health. UMSL graduates approximately 200 prelicensure BSN students annually, and the school has averaged an 87% first-time NCLEX pass rate over the past decade.

#5:

Southern Illinois University Edwardsville

The SIUE School of Nursing provides traditional BSN, accelerated BSN, and RN-to-BSN degree programs for undergraduates. It also offers three distinct MSN tracks (healthcare informatics, nurse education, healthcare and nursing administration) and a DNP program with two specialization options (nurse anesthesia, family nurse practitioner). BSN graduates have maintained a solid 84% NCLEX pass rate over the past decade. SIUE students learn in active classroom settings and a high-technology simulation laboratory, and they are guaranteed clinical placement among the school's 28 community partners in the St. Louis metropolitan area. SIUE pursues a federally funded program called SNAP, which is designed to recruit racially, ethnically, and culturally diverse high school graduates.

#6:

McKendree University

McKendree University's School of Nursing and Health Professions offers an RN-to-BSN completion program, an online MSN with four tracks, and a DNP in Ethical Leadership. The RN-to-BSN program builds upon the nurse's previous ADN or nursing diploma education. The MSN offers specialization options in nursing education, nursing management / administration, and population health, as well as a dual MSN/MBA degree pathway. The DNP program is designed specifically for working practitioners. It features a 30-credit-hour online curriculum, plus two on-campus immersion experiences during each August of the two-year program.

#7:

Chamberlain University

Chamberlain University is one of the largest nursing schools in the St. Louis metropolitan area. Approximately 150 students graduate annually from the campus's accelerated three-year BSN program. These candidates have passed the NCLEX-RN licensure exam at a 90% first-try rate over the past decade. Part of Adtalem Global Education, Chamberlain also offers a wide breadth of online nursing programs. Options include RN-to-BSN and RN-to-BSN-to-MSN degree completion programs; an MSN curriculum with specialty tracks for nursing education, nurse executive leadership, family nursing practice, nursing informatics, and healthcare policy; and a post-master's DNP program.

#8:

Webster University

Webster University's College of Arts and Sciences houses a nursing department that offers RN-to-BSN, MSN, and doctor of nurse anesthesia practice (DNAP) programs. The RN-to-BSN curriculum focuses on holistic health promotion for the individual, the family, diverse groups, and the broader community. The program is offered online or on-site in part-time eight-week sessions. The MSN program allows students to choose a nurse educator, nurse leader, or healthcare leadership specialization. Designed for working professionals, the MSN is also delivered through part-time courses in eight-week terms. The DNAP program offers clinical experiences at ten private-practice and university-based facilities. Students obtain real-world exposure at most of these institutions by the time they graduate.

#9:

Beck School of Practical Nursing

Beck School of Practical Nursing's LPN program combines classroom theory with clinical experiences at local hospitals and facilities. The course sequence is divided into five 9- to 10-week blocks for a total of 1,440 clock hours over 11 months. The curriculum covers topics like anatomy, community health, growth and development, maternity nursing, and pharmacology. Although the Beck LPN is a daytime program, students may also attend some meetings, seminars, and clinical practicums during the evenings or weekends. Over the past decade, LPN graduates achieved a noteworthy 87% pass rate on the NCLEX-PN exam. Recent classes have also boasted an 86% job placement rate.

#10:

Missouri Baptist University

Missouri Baptist University is the only evangelical Christian university in Saint Louis. Located in the Walker Medical Building next to MBU's campus, the School of Nursing offers a BSN program that teaches students about health, illness, and the patient-centered provision of nursing care in a faith-based environment. The university offers both a campus-based prelicensure pathway and a 100% online RN-to-BSN bridge option. Students learn and work in an 8,000-square-foot innovative learning space that includes a simulation lab, technology-equipped training classrooms, and community meeting areas.

#11:

CALC, Institute of Technology

CALC is a nationally accredited career institution that provides training for in-demand careers such as administration, engineering, and healthcare. The school's practical nursing program integrates theory, laboratory work, and clinical experience to prepare graduates for initial LPN licensure. Since the program's launch, students have achieved a near-perfect 99% first-time pass rate on the NCLEX-PN licensure exam. The 15-month LPN curriculum is a fulltime course of study, comprised of four 15-week terms and one five-week term. Clinical experiences take place 24/7 during the program, so students must be available for all work shifts.

#12:

St. Charles Community College

St. Charles Community College awards associate degrees and certificates in the arts, the sciences, business, and a range of vocational fields. Aspiring nurses can choose from a non-credit CNA certificate, a practical nursing certificate of achievement, and two pathways to an associate degree in nursing (traditional or LPN-to-RN bridge). The college also offers a six-credit post-baccalaureate registered nurse first assistant (RNFA) certificate which is approved by the Association of periOperative Registered Nurses (AORN). Graduates of St. Charles Community College are consistently well-prepared for their licensure and certification exams. For example, the LPN program has scored a 100% first-time NCLEX pass rate two of the past three years. The ADN graduating class of 2019 accomplished the same feat.

#13:

Washington School of Practical Nursing

The Washington School of Practical Nursing conducts a highly regarded LPN certificate program at the Four Rivers Career Center. The program offers daytime classes every Monday through Thursday, with a new cohort of approximately thirty students entering each August and graduating the following July. Students complete 863 theory hours, 45 lab hours, and 456 clinical hours. Successful graduates are prepared for a range of employment opportunities including long-term care, urgent care, school nursing, and home healthcare. They may also advance their studies by entering an LPN-to-RN bridge program at a local institution. The Washington School of Practical Nursing has a stellar track record of success on the NCLEX-PN licensure examination, posting a 93% first-time pass rate over the past decade.

#14:

Applied Technology Services

The practical nursing program at Applied Technology Services prepares students for immediate employment in the field in just 12 months. Fully approved by the Missouri State Board of Nursing, the Applied Tech LPN program offers in-person learning at two campuses in St. Louis County. Students complete three trimesters of study on critical topics like adult health nursing, intravenous therapy, human growth and development, and nursing leadership. Hands-on laboratory work, simulation courses, and intensive clinical experiences at area hospitals are all part of the program. Graduates of the Applied Tech practical nursing program are prepared to sit for the NCLEX-PN licensure exam. The school graduates nearly 100 LPN students each year, with an impressive 88% first-time NCLEX pass rate over the past decade.

#15:

St. Louis Community College

St. Louis Community College is the largest college in the region. The school has 14 campuses and education centers throughout the St. Louis metropolitan area that provide more than 80 career training programs, 20 college transfer options, and 700 continuing education courses. The Center for Nursing & Health Sciences offers both a generic ADN program and an LPN-to-ADN pathway. The curriculum emphasizes intensive clinical experiences at local healthcare facilities like Mercy Hospital St. Louis, SSM Health Cardinal Glennon Children's Hospital, St. Luke's Hospital, and Barnes-Jewish Hospital. On campus, STLCC nursing students learn and work in state-of-the-art classrooms and simulation laboratories. The nursing program is large, graduating approximately 150 students annually across both tracks. Over the past decade, these students have averaged a noteworthy 89% first-time NCLEX pass rate.