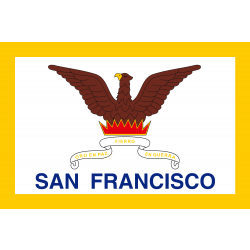 What does it take to become a registered nurse (RN), licensed vocational nurse (LVN), or certified nursing assistant (CNA) in the San Francisco Bay metropolitan area? Because RNs must perform a variety of challenging tasks – including administering treatments and medications, establishing care plans, and operating complex medical equipment – hospitals and healthcare providers require an associate degree in nursing (ADN), bachelor of science in nursing (BSN), or master of science in nursing (MSN). Many employers prefer a BSN or MSN degree.
Some of the top employers for registered nurses in the San Francisco Bay area are hospitals and healthcare providers. These include John Muir Medical Center, Kaiser Permanente San Francisco Medical Center, California Pacific Medical Center, and Mills-Peninsula Health Services.
Vocational nurses and nursing assistants must also meet education requirements. LVNs measure and record vital signs, prepare and give injections, and collect samples for testing. To prepare, they must complete a certificate or diploma program in vocational nursing, typically requiring 12 months of fulltime study. CNAs clean and bathe patients, assist with dressing and eating, and check vital signs. They must complete an accredited training program and obtain certification.
Graduates of RN, LVN, or CNA programs in California will join a considerable community of nursing professionals that enjoy the highest salaries in the field. The San Francisco Bay metro area is home to 34,710 RNs earning an average of $129,750 per year, 6,430 LVNs averaging $61,480 per year, and 11,480 CNAs earning $36,100 annually. All of these salaries are significantly higher than the national averages for each role.
2022 NURSING SCHOOL RANKINGS
For our 2022 rankings, the research team at Nursing Schools Almanac collected data on nearly 3,000 nursing schools and campuses throughout the United States. We evaluated each school on three dimensions:
The institution's academic prestige and perceived value
The breadth and depth of nursing programs offered
Student success, particularly on the NCLEX licensure examination
We then combined these assessments into an overall score and ranked the schools accordingly. For a detailed description of our assessment methodology and dimension weights, please see here.
#1:

University of California, San Francisco

Over the past decade, the UCSF School of Nursing has received more research funding from the National Institutes of Health than any other nursing school. The university's master of science in nursing program offers more than a dozen tracks, including several clinical nurse specialist and nurse practitioner roles. In addition, UCSF conducts a master's entry program in nursing (MEPN) which prepares non-nurses for initial licensure. MEPN graduates have achieved an outstanding 94% first-time pass rate on the National Council Licensure Examination over the past decade. The university also offers an online master of science in healthcare administration and interprofessional leadership (MS-HAIL), a doctor of nursing practice degree, and PhD tracks in both nursing and sociology.

#2:

Samuel Merritt University

Samuel Merritt University has prepared professional nurses for a century. Undergraduates can enroll in either a traditional or accelerated BSN program. Across the two pathways, SMU graduates 350-400 BSN students each year who have passed the NCLEX exam at an 89% rate over the past decade. Just as impressively, the school's entry-level MSN program, which graduates 80-100 students annually, has an 88% NCLEX exam pass rate over that same time period. MSN students may prepare for careers as a case manager or family nurse practitioner. The university also offers a DNP degree with specializations in anesthesia, family nurse practitioner, and psychiatric-mental health nurse practitioner. All SMU nursing students have access to global medical mission opportunities as well as the Health Sciences Simulation Center, one of the region's most advanced healthcare simulation facilities.

#3:

University of San Francisco

The USF School of Nursing and Health Professions was the first California institution to offer a DNP for working nurses. The school also offers prelicensure BSN and MSN programs, an online MSN program with two entry points (post-ADN, post-BSN), and a traditional campus-based MSN program at several locations in the San Francisco and Sacramento metropolitan areas. USF's combined "4+1" bachelor's and master's program culminates with an MSN-CNL, master of public health (MPH), MS in behavioral health, or MS in health informatics. Prelicensure students consistently perform well on their licensure exams: over the past decade, 88% of BSN graduates and 90% of direct-entry MSN graduates have passed the NCLEX-RN exam on their first try.

#4:

Dominican University of California

The Nursing Department at Dominican University of California is part of the School of Health and Natural Sciences (HNS). The largest school in the university, HNS offers a prelicensure BSN that allows students to gain invaluable hands-on experience in a mock hospital/clinic setting, housed within a state-of-the-art Clinical Simulation Center. At the time of graduation, students will have completed over 1,000 clinical hours. The HNS nursing program welcomes high school graduates, transfer applicants, and those who have served in the military. Over the past decade, the program has graduated 70-130 students annually, with a cumulative NCLEX-RN exam pass rate of approximately 81%.

#5:

San Francisco State University

As part of SFSU's commitment to social justice, most of the School of Nursing's community health practicums are located in underserved San Francisco neighborhoods. The university offers three BSN pathways: a traditional BSN on the SFSU campus, a traditional BSN on the Cañada College campus in Redwood City, and an RN-to-BSN program. Over the past decade, prelicensure BSN graduates have scored a solid NCLEX pass rate of 84%. The MSN program also has three pathways: entry-level, accelerated entry-level, and traditional. Entry-level students have performed even better on the NCLEX exam, with a 90% pass rate over the past decade. The MSN curriculum includes CNS, administration, public health, and FNP emphasis areas.

#6:

California State University, East Bay

California State University East Bay (Cal State East Bay) houses the Department of Nursing & Health Sciences. Nursing students here may choose from two pathways within the BSN program. One is a traditional prelicensure option, which features two years of pre-nursing requirements and 2.5 years of nursing courses. The other is an RN advanced placement program, which is open only to students who hold California registered nurse licensure. This program can be completed in one year of full-time study, or two years part-time. Over the past decade, 100-125 annual graduates of the traditional BSN program have earned an 89% pass rate on the NCLEX-RN licensure exam.

#7:

Holy Names University

The Department of Nursing at Holy Names University prepares its graduates to advocate for health and social justice. Program offerings include a prelicensure BSN and an ADN-to-BSN pathway. Students enjoy small class sizes, a state-of-the art nursing simulation lab, and access to labs at Kaiser and Washington Hospitals. The BSN program may be completed in three years and two summers, while the ADN-to-BSN – an accelerated, hybrid program – may be completed in as little as 15 months. BSN graduates from the past two years have a perfect 100% pass rate on the NCLEX-RN licensure exam.

#8:

Unitek College

The Fremont campus of Unitek College has been recognized as a School of Excellence by the Accrediting Commission of Career Schools and Colleges. The campus offers a breadth of nursing education pathways including an LVN certificate, a postlicensure Associate of Science in Vocational Nursing (ASVN), a prelicensure BSN, and an RN-to-BSN completion program. ASVN graduates have the option to skip the first three semesters of the BSN program should they choose to further their education. The college also offers the LVN certificate program at satellite campuses in Bakersfield, Concord, Hayward, Sacramento, San Jose, and South San Francisco. Systemwide, Unitek graduates approximately 100 BSN students and 800 LVN students annually. Licensure exam pass rates are strong: the most recent graduating class scored an 84% pass rate on the NCLEX-PN exam and a 90% pass rate on the NCLEX-RN exam.

#9:

Gurnick Academy

Gurnick Academy graduates more than 600 new nurses annually. The school offers its vocational nursing certificate program at four California campuses: Concord, Fresno, Modesto, and San Mateo. LVN graduates have averaged a 75% first-time pass rate on the NCLEX-PN licensure exam over the past decade. Gurnick Academy also offers two associate degree programs through its Fresno campus and a distance-learning RN-to-BSN program through its Concord campus. The Fresno site conducts both a distance-learning associate of science in vocational nursing and a campus-based associate degree in nursing (ADN). The inaugural graduating class from the ADN program scored an 82% first-time pass rate on the NCLEX-RN licensure exam.

#10:

College of San Mateo

Founded in 1922, Silicon Valley-based College of San Mateo is the oldest of the three colleges in the San Mateo County Community College District. The nursing curriculum consists of intensive coursework that covers pediatric, maternity, psychiatric, medical-surgical, leadership, and management in nursing. Coursework is enhanced by immersive experiences in the college's simulation labs and at local hospitals and community health agencies. Clinical practice begins in the very first semester. Graduates of the nursing program are prepared to sit for the NCLEX-RN licensure examination. Over the past decade, College of San Mateo graduates have achieved a notable 86% first-time NCLEX pass rate.