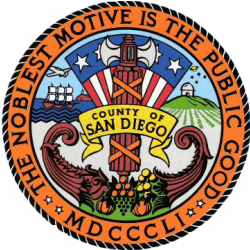 San Diego County is home to one the nation's largest populations of nursing professionals. Approximately 23,670 registered nurses (RNs) live in the area, as well as 8,320 certified nursing assistants (CNAs) and 5,170 licensed vocational nurses (LVNs). These skilled professionals work at a variety of top hospitals and healthcare centers, such as Tri-City Medical Center, San Diego Hospice & Palliative Care Center, Kindred Hospital, and Sharp Grossmont Hospital.
San Diego County RNs, LVNs, and CNAs perform a variety of challenging duties that require the right education, training, and licensure. RNs treat patients, administer medications, establish care plans, and educate the public about health conditions. LVNs measure and record vital signs, dress wounds, and collect samples for testing. CNAs handle basic tasks such as bathing patients, serving meals, assisting with eating, and checking vital signs.
To prepare for these positions, RNs must complete an associate degree in nursing (ADN), bachelor of science in nursing (BSN), or master of science in nursing (MSN) program and obtain a license. Many employers prefer a BSN or MSN degree, especially for high-level positions. LVNs must complete a state-approved certificate or diploma program and obtain a license, while CNAs must complete an accredited training program and obtain certification.
In addition to a variety of employment opportunities, graduates can expect to earn a competitive salary in their respective fields. Currently, San Diego County-based RNs earn an average of $83,160 per year, LVNs earn $48,190 annually, and CNAs average $27,670 per year.
2022 NURSING SCHOOL RANKINGS
For our 2022 rankings, the research team at Nursing Schools Almanac collected data on nearly 3,000 nursing schools and campuses throughout the United States. We evaluated each school on three dimensions:
The institution's academic prestige and perceived value
The breadth and depth of nursing programs offered
Student success, particularly on the NCLEX licensure examination
We then combined these assessments into an overall score and ranked the schools accordingly. For a detailed description of our assessment methodology and dimension weights, please see here.
#1:

University of San Diego

U.S. News & World Report consistently ranks USD's Hahn School of Nursing and Health Science in the top tier of graduate nursing schools. USD offers a direct-entry MSN option for non-nurses; this pathway graduates 50-60 new nurses each year and has maintained a 92% NCLEX pass rate over the past decade. Existing nurses can pursue an MSN in eight different areas of emphasis, a DNP with two entry points (post-BSN, post-MSN), or a PhD with three entry points (post-BSN, post-MSN, post-DNP). In addition to a diverse collection of graduate offerings, Hahn provides the opportunity to participate in international mission trips to Haiti and the Dominican Republic.

#2:

University of St. Augustine for Health Sciences

The University of St. Augustine for Health Sciences is a non-profit university accredited by the Western Association of Schools and Colleges. Additionally, several of the university's nursing programs are programmatically accredited by the Commission on Collegiate Nursing Education. The School of Nursing offers a breadth of graduate programs including five MSN role specialties, three post-graduate certificates, and a DNP curriculum with both BSN and MSN entry points. Courses are led by faculty-practitioners who are experts in their respective fields. Coursework for all programs is conducted predominantly online. The MSN program also features optional immersions, while the DNP program with FNP role specialty requires one on-campus clinical intensive. Graduates are prepared to seek employment in their chosen role specialty: nurse educator, nurse executive, adult-gerontology nurse practitioner, family nurse practitioner, or psychiatric-mental health nurse practitioner.

#3:

California State University, San Marcos

CSU San Marcos launched its School of Nursing in the fall of 2006. The university now offers four BSN pathways including traditional, accelerated, LVN-to-BSN, and RN-to-BSN. Approximately 150-200 students complete the prelicensure BSN pathways each year. These graduates have enjoyed a stellar 96% NCLEX pass rate over the past decade. CSU San Marcos also has five MSN concentrations: clinical nurse leader, clinical nurse specialist, family nurse practitioner, family psychiatric-mental health nurse practitioner, and nursing education. In 2008, the school opened a satellite campus in Temecula which offers accelerated BSN, RN-to-BSN, and MSN programs to the expanding communities of southwest Riverside County.

#4:

San Diego State University

The SDSU School of Nursing combines classroom instruction with hands-on experience at several venues. Facilities include a media lab, a health assessment lab, a nursing fundamentals skills labs, and the Sharp Healthcare Human Patient Simulation Center. Undergraduates can pursue a traditional BSN degree or an RN-to-BSN completion program. SDSU graduates 100-150 traditional BSN students each year, with a remarkable 96% first-time NCLEX pass rate over the past six years. Graduate students can select an MSN concentration in either advanced practice nursing of adults and the elderly or nursing leadership in healthcare systems.

#5:

Point Loma Nazarene University

The School of Nursing at Point Loma Nazarene University offers several unique opportunities. These include a study abroad program which Open Doors ranked #15 in the nation, the LoveWorks short-term mission program, and a Health Promotion Center which serves residents of City Heights, a low-income multicultural area of San Diego. BSN candidates can pursue a traditional, LVN-to-BSN, or RN-to-BSN pathway to their degree. Graduates of the BSN program have consistently scored well on their licensure exams, with a strong 86% NCLEX pass rate over the past decade. PLNU also conducts an MSN degree program with a general track and three CNS specializations: adult / gerontology, family / individual health, and pediatrics.

#6:

National University

National University is the first academic institution in the world to pursue and achieve Planetree Recognition. The School of Health and Human Services offers ten programs within the Department of Nursing, spanning the undergraduate and graduate levels. Undergraduate options include a traditional BSN, a post-bachelor's BSN, an LVN-to-BSN pathway, and an online RN-to-BSN. Graduate offerings include an MSN program, two post-graduate nurse practitioner certificates (family and psychiatric-mental health), and a doctor of nurse anesthesia practice (DNAP) degree. National University produces 200-300 prelicensure BSN graduates annually, and these students have achieved a noteworthy 91% pass rate on the NCLEX-RN exam over the past decade.

#7:

United States University

United States University is a regionally accredited, student-centered university that provides professional and personal education opportunities, with a special outreach to underserved groups. The school's College of Nursing & Health Sciences offers in-demand programs accredited by the Commission on Collegiate Nursing Education, including an online RN-to-BSN pathway and an MSN program with specializations in family nurse practitioner, healthcare leadership, and nurse education. The MSN program is conducted in an online-hybrid format, and students may also earn a certificate in health informatics.

#8:

MiraCosta College

MiraCosta College opened in 1934 as Oceanside-Carlsbad Junior College with 120 students and 20 faculty members. Today, the school employs more than 500 staff members that serve nearly 14,000 students enrolled in certificate, associate degree, and baccalaureate degree programs. The college's Nursing and Allied Health Department offers an LVN certificate and two pathways to an associate degree (traditional, LVN-to-RN career ladder). Nursing coursework covers a broad range of topics including medical-surgical nursing, pharmacology, and contemporary nursing practice and leadership. Graduates are well prepared to sit for their respective licensure examinations. Over the past decade, LVN students have averaged a 93% first-time NCLEX-PN pass rate, while their ADN counterparts have achieved an astounding 97% first-time NCLEX-RN pass rate.

#9:

Grossmont Health Occupations Center

Grossmont Health Occupations Center offers two options for aspiring nurses. The CNA program is approved by the California Department of Public Health. This brief curriculum prepares students for immediate employment in nursing homes, long-term residential facilities, and adult daycare centers. The LVN program is approved by the California Board of Vocational Nurses and Psychiatric Technicians. This 18-month plan of study combines classroom and lab instruction with clinical rotations at a local healthcare facility. Students explore critical topics such as medical terminology, medical-surgical nursing, and leadership, in preparation for the NCLEX-PN licensure examination. Over the past decade, LVN graduates have averaged a strong 92% first-time NCLEX pass rate. Newly licensed LVNs qualify for positions at hospitals, clinics, and physicians' offices.

#10:

Grossmont College

Grossmont College educates more transfer students to San Diego State University than any other community college. Indeed, Grossmont is one of the largest community colleges in the region, serving nearly 20,000 students. The Division of Allied Health and Nursing is one of the college's most active areas. Nursing pathways include a two-year ADN program, an LVN-to-RN bridge, and a 30-unit option. These programs prepare students to work in a wide range of care settings, including acute, ambulatory, chronic, critical, and home health. Graduates are prepared to take the NCLEX-RN licensure examination. Over the past decade, approximately sixty graduates annually have achieved a remarkable 97% first-time NCLEX pass rate.