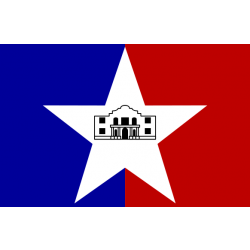 San Antonio is the second-largest city in Texas, and it is home to more nurses than almost any other city in the state. The broader San Antonio metropolitan area has over 16,500 registered nurses (RNs), more than 6,700 licensed vocational nurses (LVNs), and almost 6,200 certified nursing assistants (CNAs). Salaries are high as well. San Antonio's RNs earn an average of $66,170 per year. The city's LVNs earn $42,490 annually, and its CNAs take home $23,390 per year.
While the opportunity for success in San Antonio is promising, the industry here is competitive. To stand out, aspiring nurses must have a valid license and a relevant degree or certificate from an accredited school. They must also demonstrate the ability to juggle a variety of demanding tasks. This can only be accomplished with the right education and training.
Registered nurses treat patients, administer medications, operate medical equipment, and establish care plans for the sick or injured. In the state of Texas, RNs must hold a hospital diploma, associate degree in nursing (ADN), bachelor of science in nursing (BSN), or master of science in nursing (MSN). Most of San Antonio's top nursing employers prefer a BSN or MSN degree.
Licensed vocational nurses record vital signs, clean and monitor equipment, and dress wounds. Certified nursing assistants provide hands-on care and perform routine tasks such as feeding and bathing patients. LVNs must complete a state-approved certificate or diploma program that typically requires 12 months of fulltime study. CNAs must complete a shorter training program, typically a few months in length.
Graduates of San Antonio's top nursing schools are prepared to seek positions at major local hospitals and medical centers. These include University Health System, St. Luke's Baptist Hospital, Southwest General Hospital, and Children's Hospital of San Antonio.
2022 NURSING SCHOOL RANKINGS
For our 2022 rankings, the research team at Nursing Schools Almanac collected data on nearly 3,000 nursing schools and campuses throughout the United States. We evaluated each school on three dimensions:
The institution's academic prestige and perceived value
The breadth and depth of nursing programs offered
Student success, particularly on the NCLEX licensure examination
We then combined these assessments into an overall score and ranked the schools accordingly. For a detailed description of our assessment methodology and dimension weights, please see here.
#1:

University of Texas Health Science Center at San Antonio

The University of Texas Health Science Center at San Antonio is the only Tier 1 research university in South Texas. The School of Nursing is home to 750 students enrolled in traditional BSN, accelerated BSN (also known as "ABSN"), MSN, DNP, and PhD degree programs. In addition, the school offers post-graduate certificates in specialty areas from FNP to NED, plus a unique alternate-entry MSN option for ADN- or diploma-educated RNs. The School of Nursing produces 250-350 prelicensure BSN graduates annually who have posted an 89% NCLEX first-attempt pass rate over the past decade.

#2:

Baptist Health System School of Health Professions

The Baptist Health System School of Health Professions has trained students in healthcare for more than a century. The school offers two pathways to an associate of applied science (AAS) degree in nursing (generic and LVN bridge), plus an RN-to-BSN degree completion program. The school's NCLEX-RN performance is noteworthy: approximately 200-250 AAS graduates per year have scored a 90% first-time pass rate over the past decade. Baptist Health System's AAS and BSN programs both hold programmatic accreditation from the Accreditation Commission for Education in Nursing. The school also offers a one-year LVN diploma and boasts the #1 NCLEX-PN performance in Bexar County, with an impressive 96% first-time pass rate over the past decade.

#3:

University of the Incarnate Word

UIW's Ila Faye Miller School of Nursing and Health Professions offers several pathways for aspiring nurses. Undergraduates can enroll in either a traditional BSN program or an accelerated 16-month track for candidates with a non-nursing bachelor's degree. Across these two options, the university graduates approximately 80-100 BSN students annually. These graduates have scored a 94% first-time NCLEX pass rate over the past decade, including a perfect 100% pass rate in two of the past four years. At the graduate level, UIW offers an MSN degree with a leadership focus and two entry points (traditional, RN-to-MSN), three DNP pathways (FNP certification, PMHNP certification, post-MSN completion), and post-master's certificates in both of these nurse practitioner specialties.

#4:

United States Army Medical Center of Excellence

The United States Army Medical Center of Excellence's Academy of Health Sciences is the largest medical education and training campus in the world, producing nearly 35,000 medical professionals every year. Instruction covers 315 distinct programs that span the entire range of army healthcare functions including medical, dental, nursing, veterinary, and medical specialist. Nursing programs run the gamut from an LVN certificate to the U.S. Army Graduate Program in Anesthesia Nursing. The LVN program produces approximately 300-400 graduates annually. Upon completion of the program, graduates are eligible to sit for the NCLEX-PN licensure exam. Over the past decade, LVN graduates have achieved an exceptional 93% first-time pass rate.

#5:

Hallmark University

Hallmark University is a private nonprofit institution that specializes in aeronautics, business, healthcare, and technology education. The School of Nursing features simulation labs and facilities that look and feel just like modern healthcare environments. Students practice their medical techniques by applying knowledge learned in the classroom on life-like models. The school offers two pathways to a BSN degree (prelicensure, RN-to-BSN completion) as well as a master of science in nursing education. The prelicensure BSN program just enrolled its first cohort in 2018. It follows an accelerated curriculum that enables students to complete their baccalaureate education in just 32 months of year-round study, with no prerequisites required.

#6:

Galen College of Nursing

With eight campuses and an online division, Galen College of Nursing is one of the largest private nursing schools in the United States. The San Antonio campus offers an LVN diploma, an LVN-to-ADN bridge program, a three-year BSN degree, and an online RN-to-BSN completion option. Students have access to laboratories with high-tech patient-simulation mannequins, clinical experiences in a variety of real-world healthcare settings, and classroom technology that enhances learning. The San Antonio LVN and ADN programs each graduate approximately 300-400 students annually. Since 2017, LVN students have scored an impressive 95% first-time pass rate on the NCLEX-PN licensure exam, while their ADN counterparts have averaged a 91% first-time pass rate on the NCLEX-RN licensure exam.

#7:

Texas Lutheran University

Texas Lutheran University offers several CCNE-accredited options for prelicensure students seeking entry into the registered nursing profession. At the undergraduate level, the university conducts both a traditional BSN program and an accelerated second degree track. Students enjoy an average class size of 30 students and clinical groups of just six to ten participants, ensuring personalized instruction and hands-on practice. Across the two pathways, BSN graduates have achieved a 93% first-time NCLEX pass rate since the program's inception. In addition, TLU recently launched a 75-credit direct-entry MSN program after receiving official approval from the Texas Board of Nursing in 2021. The curriculum features 990 hours of hands-on training, including clinical experience in behavioral health, emergency room nursing, geriatrics, medical-surgical acute care, obstetrics / gynecology, pediatrics, and surgery. Altogether, more than 200 students are currently enrolled across Texas Lutheran University's nursing programs.

#8:

Wayland Baptist University

The Wayland Baptist University School of Nursing offers a traditional BSN program, an LVN-to-BSN bridge, and an online MSN degree. The traditional BSN requires seven terms (or two years) of study after completion of the WBU general education core, with both November and May start dates. The LVN-to-BSN pathway is the only such program in San Antonio. Students can earn up to 11 hours of advanced placement credit for prior nursing education, enabling them to complete the degree in just six terms. The Wayland Baptist MSN combines a primary focus on curriculum development, teaching strategies, and adult learning with a secondary focus on business management.

#9:

San Antonio College

Established in 1925 and serving more than 20,000 students, San Antonio College is one of the oldest and largest community colleges in Texas. The Institute of Health & Biosciences provides nursing education to approximately 300-400 students each semester. Nursing students can choose from three associate degree pathways (generic, LVN-to-RN, military-to-RN) and the new RN-to-BSN degree completion program. The ADN pathways prepare 160-200 students annually to sit for the NCLEX-RN licensure examination. Over the past decade, these graduates have achieved an 80% first-time NCLEX pass rate, including an 88% pass rate during the 2019-2020 academic year. SAC nursing graduates have also enjoyed a 97% or higher job placement rate since 2016.

#10:

St. Philip's College

St. Philip's College has been in existence since 1898, making it one of the oldest community colleges in Texas. The school offers dozens of degree, certificate, and continuing education programs to 11,000 students. The Health Sciences and Histology Department conducts a nursing aide program that prepares students to provide basic patient care under the supervision of a licensed vocational nurse or registered nurse. The Institute of Health & Biosciences offers both an LVN certificate program and an LVN/military-to-ADN pathway. Outcomes for both programs are excellent. For example, LVN graduates have averaged an 85% first-time NCLEX-PN pass rate over the past decade. During the 2020-2021 academic year, ADN graduates achieved a perfect 100% first-time pass rate on the NCLEX-RN licensure exam.