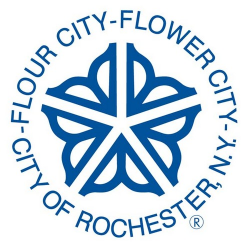 New York is home to an impressive population of almost 170,000 registered nurses (RNs), 50,000 licensed practical nurses (LPNs), and 100,000 certified nursing assistants (CNAs). While these professionals practice in every city across the state, Rochester certainly has its fair share. The city is home to 10,480 RNs, 3,660 LPNs, and 6,100 CNAs. Rochester also offers some of the best career opportunities for nursing professionals, with competitive salaries to boot. According to the Bureau of Labor Statistics, Rochester-based RNs earn an average of $60,000 per year, LPNs receive roughly $38,000 annually, and CNAs take home just over $26,000 per year.
While nursing opportunities in Rochester are plentiful, the field is very competitive – especially at top hospitals. The city's most prestigious healthcare employers include Strong Memorial Hospital, Highland Hospital, Rochester General Hospital, Unity Hospital, and Monroe Community Hospital. Fortunately, with the right education and training, aspiring nurses can stand out from the crowd.
Rochester's aspiring RNs typically earn an associate degree in nursing (ADN) or bachelor of science in nursing (BSN) before successfully passing the NCLEX-RN national licensure exam. Tenured nurses may hold a master of science in nursing (MSN) or doctor of nursing practice (DNP) degree as well; indeed, many employers prefer a BSN or graduate degree for high-level positions. RNs treat patients, administer medications, operate medical equipment, and establish care plans for the sick or injured.
Rochester's aspiring LPNs must complete a state-approved certificate program and successfully pass the NCLEX-PN national licensure exam. Among other responsibilities, LPNs record vital signs, clean and monitor equipment, and dress wounds. Rochester's aspiring CNAs must complete an accredited training program and obtain state certification. CNAs serve meals, assist patients with eating, check vital signs, and clean and bathe patients.
2022 NURSING SCHOOL RANKINGS
For our 2022 rankings, the research team at Nursing Schools Almanac collected data on nearly 3,000 nursing schools and campuses throughout the United States. We evaluated each school on three dimensions:
The institution's academic prestige and perceived value
The breadth and depth of nursing programs offered
Student success, particularly on the NCLEX licensure examination
We then combined these assessments into an overall score and ranked the schools accordingly. For a detailed description of our assessment methodology and dimension weights, please see here.
#1:

University of Rochester

The University of Rochester School of Nursing prides itself on innovation in nursing education, including the country's first acute care nurse practitioner program and its first center for nursing entrepreneurship. The school's most recent initiative is its Council for Diversity, Equity, and Inclusion, which has helped Rochester to earn four consecutive Health Professions Higher Education Excellence in Diversity (HEED) awards. Over the past decade, 92% of students in the accelerated BSN program have passed the NCLEX licensure exam on their first try. The school also provides an online RN-to-BSN, an MSN with nine specialty tracks, a DNP with post-baccalaureate and post-master's entry points, and a PhD in nursing and health science. Nursing students have access to the university's state-of-the-art Clinical and Educational Resource Center as well as a 52-bed neonatal intensive care unit.

#2:

St. John Fisher College

The Wegmans School of Nursing recently launched three new MSN specializations with an eye on the healthcare needs of the Rochester community: adult-gerontology primary care, adult-gerontology acute care, and psychiatric-mental health. The graduate nursing department also offers an M.S. in Mental Health Counseling and a Doctor of Nursing Practice, while the undergraduate department leads traditional BSN and online RN-to-BSN programs. Wegmans' BSN students have passed the NCLEX exam at a solid 93% rate over the past decade.

#3:

SUNY Brockport

The Department of Nursing at SUNY Brockport offers three undergraduate pathways: a traditional BSN, a fast-track RN-to-BSN, and a second degree option. The most unique program is the fast-track RN-to-BSN, which may be completed 100% online. Students have the option to complete their clinical experiences within their own communities and regions, or they may opt to take advantage of international experiences in Peru and Costa Rica. Most nurses complete the program in 30-36 credits over 12 months full-time or 18-24 months part-time. In the school's prelicensure BSN programs, approximately 100 students graduate each year and they achieve strong marks on their licensure exams, with an 89% pass rate over the past decade. At the graduate level, SUNY Brockport offers MSN and certificate of advanced standing (CAS) programs for aspiring family nurse practitioners. The university also recently launched a post-master's DNP program, which enables FNPs to earn their clinical doctorate 100% online.

#4:

Nazareth College

Nazareth College has three pathways to a BSN degree: a traditional undergraduate program, an LPN-to-BSN bridge, and an RN-to-BSN completion program. Nazareth offers its students the unique opportunity to study and work overseas. For example, the college offers a Belize service-learning project that takes place over spring break, pairing students with residents of Octavia Waight Centre, a nursing home in San Ignacio. The college also offers a Finland study abroad program that takes place over one or two semesters; the two-semester option makes students eligible for a dual degree and for licensure in the European Union. Nazareth College students have achieved a stellar 97% first-time pass rate on the NCLEX-RN licensure exam over the past four years.

#5:

Roberts Wesleyan College

The School of Nursing at Roberts Wesleyan College offers three nursing programs: a traditional BSN, an RN-to-BSN bridge pathway, and an MSN degree. The traditional BSN program is for students who are new to the nursing field. Over the past decade, approximately fifty students have graduated from the traditional BSN program each year, scoring an average first-time NCLEX pass rate of 80%. The RN-to-BSN bridge program is designed for working RNs with an ADN degree who wish to complete their baccalaureate education in a streamlined manner. The MSN program allows entry to BSN-educated nurses, with focal areas in both leadership / administration and nursing education.

#6:

Keuka College

Keuka College has joined forces with Finger Lakes Health College of Nursing and Health Sciences (FLHCON) to offer a dual degree program. Enrollees will earn an AAS degree from FLHCON and a BSN degree from Keuka. Students in this exclusive program benefit from state-of-the-art facilities at Keuka, FLHCON, and Geneva General Hospital. In addition, they gain hands-on experience through Field Period which features local and overseas trips to explore various nursing roles. Keuka College also offers a hybrid RN-to-BSN pathway, an MSN degree with tracks in nursing education and adult / gerontology primary care nurse practitioner (AGPCNP), and an AGPCNP post-master's certificate. The MSN in nursing education includes a self-selected internship that provides hands-on experience in classroom and clinical instruction.

#7:

Marion S. Whelan School of Practical Nursing

The Marion S. Whelan School of Practical Nursing is one of only three hospital-based practical nursing programs in New York State. In addition to classroom instruction, students gain almost 500 hours of clinical experience in acute and long-term care settings. Observational experiences may be conducted in several departments of Finger Lakes Health including the child care center, diagnostics, the dialysis center, and surgical services. There is also a rotation in home healthcare. Students can expect to complete the LPN program in one year of fulltime study. The Marion S. Whelan School of Practical Nursing typically graduates 15-25 students annually. These graduates have averaged a 92% first-time NCLEX pass rate over the past decade, including several years – most recently 2018, 2019, and 2020 – with a perfect 100% pass rate.

#8:

Isabella Graham Hart School of Practical Nursing

The Isabella Graham Hart School of Practical Nursing at Rochester Regional Health offers a ten-month practical nursing program. The school is named in honor of an outstanding benefactress of the hospital. Students in the LPN program benefit from experienced instructors, hands-on training, and facilities equipped with the latest technologies. The school graduates 50-80 students annually. Eight out of the last ten years, these graduates have achieved a first-time pass rate of 87% or higher on the NCLEX-PN licensure examination. Newly licensed LPNs from the Isabella Graham Hart School have access to potential employment opportunities throughout Rochester Regional Health.

#9:

Rochester Educational Opportunity Center

The LPN program at Rochester Educational Opportunity Center is a comprehensive program that relates classroom study to clinical experience. The curriculum, which leads to a certificate in practical nursing, provides training and education on direct patient care in both acute and long-term care facilities. The program is open to high school graduates, and applicants are required to attend an information session prior to scheduling an interview for admission. Upon successful completion of the REOC nursing program, graduates are qualified to take the NCLEX-PN exam for initial LPN licensure.

#10:

Wayne-Finger Lakes BOCES

Wayne-Finger Lakes BOCES provides educational programs and services to students in 25 public school districts across Wayne, Ontario, Seneca, and Yates Counties. Founded sixty years ago, the Wayne-Finger Lakes BOCES practical nursing program offers both day and evening classes at campuses in Newark and Rochester. LPN students benefit from small class sizes, an intensive 1,125-clock-hour curriculum, and clinical experiences at healthcare facilities throughout the Wayne-Finger Lakes BOCES service area. Graduates are eligible to sit for the NCLEX-PN licensure examination. Students from both the Newark and Rochester campuses consistently average a first-time NCLEX pass rate above 70%.