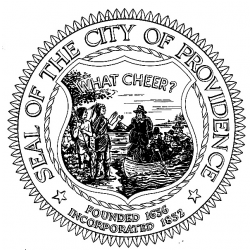 To select the right nursing program, it is critical first to understand the different nursing career pathways available. The three most popular nursing roles in Providence, Rhode Island, are certified nursing assistant (CNA), licensed practical nurse (LPN), and registered nurse (RN).
Despite filling an entry-level role, certified nursing assistants must possess a high degree of responsibility. CNAs interact heavily with patients by attending to their daily needs like eating, bathing, and using the restroom. Prospective CNAs can apply to a local certificate course in order to enter the profession. The median annual income for CNAs in Providence is $27,930.
Licensed practical nurses must complete a certificate program at an approved institution, pass the NCLEX-PN national licensure examination, obtain a valid CPR card, and procure a license to practice from the Rhode Island Board of Nursing. Community College of Rhode Island and Lincoln Technical Institute offer the sole LPN certificate programs in the state. LPNs working in Providence have a median annual income of $52,240.
Rhode Island has two types of registered nursing prelicensure programs: associate degree in nursing (ADN) and bachelor of science in nursing (BSN). Rhode Island College in Providence offers a prelicensure BSN program as well as postlicensure master of science in nursing (MSN) and doctor of nursing practice (DNP) degrees. The city's RNs earn a median annual income of $73,600. They work in a wide variety of settings, including private institutions like South County Hospital and public institutions like the Department of Veterans Affairs.
2022 NURSING SCHOOL RANKINGS
For our 2022 rankings, the research team at Nursing Schools Almanac collected data on nearly 3,000 nursing schools and campuses throughout the United States. We evaluated each school on three dimensions:
The institution's academic prestige and perceived value
The breadth and depth of nursing programs offered
Student success, particularly on the NCLEX licensure examination
We then combined these assessments into an overall score and ranked the schools accordingly. For a detailed description of our assessment methodology and dimension weights, please see here.
#1:

Salve Regina University

The Department of Nursing at Salve Regina strives to develop nurses that are liberally educated and ethically grounded. There is a heavy emphasis on service learning: as part of their studies, students serve in soup kitchens, the YMCA, senior centers, legislative committees, free clinics, or the state food bank. Graduating BSN students have passed the NCLEX licensure exam at approximately a 90% rate over the past decade. Salve Regina also offers a joint bachelor's / master's program that confers a master's degree in healthcare administration and management. The university's Center for Adult Education in Warwick conducts a part-time BSN-to-DNP program, which awards an MSN degree with FNP focus as well as the terminal doctoral degree.

#2:

University of Rhode Island

Nestled in the university's 1,200-acre campus, URI's School of Nursing offers students the best of New England tradition and coastal charm. Small classes and a concentration on interdisciplinary partnerships and research service are what draw 850 undergraduates to enroll here each year. Graduates of the flagship BSN program have averaged an 87% first-time pass rate on the NCLEX licensure exam over the past decade, including a 91% pass rate over the past three years. The school also provides an online BSN for registered nurses, an MSN program with five specializations, a DNP degree with post-BSN and post-MSN entry points, and the state's only nursing PhD program.

#3:

University of Massachusetts Dartmouth

UMass Dartmouth educates more than 650 students across its undergraduate and graduate nursing programs. Its College of Nursing is the only one to offer MSN, DNP, and nursing PhD programs in Southeastern Massachusetts. At the undergraduate level, UMass Dartmouth has approximately 100 students in each prelicensure BSN class. These students passed the NCLEX exam at an 89% rate over the past decade, including a 98% rate in 2018. In addition to a traditional four-year curriculum, the school offers an accelerated second-degree BSN and an online RN-to-BSN program. Alongside faculty mentors, UMass Dartmouth students can delve into a broad range of research topics including cardiac illness, spinal cord injury, and global community health.

#4:

Rhode Island College

The Zvart Onanian School of Nursing at Rhode Island College houses the largest baccalaureate nursing program in the state, including traditional BSN, accelerated BSN, and RN-to-BSN tracks. Graduates typically pass the NCLEX-RN licensure examination at a rate of 93-96% on the first try, well above state and national averages. At the graduate level, RIC offers a DNP program with two tracks (nurse anesthesia and post-master's), three MSN specializations, and four certificate of graduate study options. Located in the Providence metropolitan area, the college campus is within five miles of several major state healthcare institutions.

#5:

New England Institute of Technology

NEIT was the first Rhode Island school to launch a 100% online RN-to-BSN program. The school also offers an associate degree in nursing that can be completed fulltime in as little as 21 months. Graduates of the ADN program are eligible to sit for the NCLEX exam, and they've passed it at an impressive 94% first-try rate over the last four years. ADN graduates are then encouraged to enroll in the RN-to-BSN completion program while they work as registered nurses. Both programs are among the newest offerings in the state, and both are fully accredited by the Accreditation Commission for Education in Nursing.

#6:

Diman Regional Vocational Technical High School

Diman Regional Vocational Technical High School hosts a highly regarded School of Practical Nursing. The school harnesses the unique potential of each learner by developing the theoretical and technical skills required for success as an entry-level LPN. Diman Regional's practical nursing program is accredited by the Council on Occupational Education, and it has full approval from the Massachusetts Board of Registration in Nursing. The program typically graduates between thirty and sixty LPN candidates each year. These students have averaged a 93% first-time pass rate on the NCLEX-PN licensure exam over the past decade. In fact, the last two graduating classes scored a perfect 100% first-time NCLEX pass rate.

#7:

Southeastern Technical Institute

The Southeastern Regional Vocational Technical School District operates a post-secondary technical institute with certified medical assistant and licensed practical nursing programs. These vocational programs combine classroom instruction, laboratory exercises, clinical experiences, and internship opportunities to prepare students for licensure or certification. The medical assistant program takes nine months to complete and boasts a 100% job placement rate. The practical nursing program requires ten months of study and generates equally impressive student outcomes. Approximately 30-50 LPN candidates graduate from the program each year. Over the past decade, these students have averaged a phenomenal 97% first-time pass rate on the NCLEX-PN licensure examination.

#8:

Bristol-Plymouth Regional Technical School

Bristol-Plymouth Regional Technical School has been in continuous existence for fifty years. The school provides approximately twenty high school technical programs, as well as adult programs in dental assisting, HVAC, and licensed practical nursing. The LPN program has two options: full-time day and part-time evening. Over three terms, students in both tracks will take courses that cover critical areas like growth and development, pharmacology, medical-surgical nursing, and family-centered nursing. Clinical practice, laboratory work, and simulation experiences take place across all terms. Clinical experiences are completed at local sites like Sturdy Memorial Hospital, Catholic Memorial Home, and New Bedford Rehab Hospital. Graduates of BP Tech's LPN program are extremely well prepared for the NCLEX-PN licensure examination, averaging an extraordinary 99% first-time pass rate over the past decade.

#9:

Community College of Rhode Island

Established in 1964, Community College of Rhode Island is the largest community college in New England. The college serves 20,000 students annually with associate degree programs and career training. CCRI offers the only public practical nursing and ADN programs in Rhode Island. Nursing students enjoy realistic on-campus clinical experiences in the Health Sciences Clinical Simulation Laboratory, which is accredited by the Society for Simulation in Healthcare. They also complete off-campus clinical experiences at major local hospitals and healthcare centers. The CCRI nursing programs are accredited by Accreditation Commission for Education in Nursing, and graduates are prepared to sit for their respective NCLEX licensure examinations.

#10:

Bristol Community College

Bristol Community College was established in 1965 to serve the educational needs of southeastern Massachusetts. The school offers 140 degree and certificate programs; it also holds 75 transfer agreements with four-year colleges and universities throughout the region. Bristol's ADN program is accredited by the Accreditation Commission for Education in Nursing. The rigorous curriculum prepares graduates for immediate employment and/or subsequent entry into a BSN program. Students can select from two options: a traditional face-to-face model or an "eHealth" hybrid track with online learning. Both options provide clinical experiences at major healthcare centers in Massachusetts and Rhode Island. Graduates are eligible to sit for the NCLEX-RN licensure examination. Over the past decade, Bristol Community College's ADN students have averaged an impressive 92% first-time NCLEX pass rate.