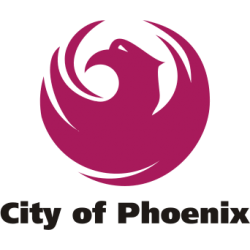 More than two dozen institutions in the Phoenix metropolitan area offer nursing-related programs. Before committing to a nursing school, prospective students should understand the job scope of each nursing role, the education pathways to licensure, and the employment opportunities that await local graduates.
Phoenix has three primary nursing roles: certified nursing assistant (CNA), licensed practical nurse (LPN), and registered nurse (RN). All roles provide direct bedside care to patients. However, they do vary in scope. CNAs help with everyday tasks like feeding and changing. LPNs go a step further to administer medical procedures and deliver medications. RNs independently direct some aspects of patient care and often lead teams of nursing staff.
The qualification pathways differ by role as well. CNAs must pass the Arizona state certification exam after completing a short, accredited certificate program. LPNs and RNs face more rigorous national licensure examinations, the NCLEX-PN and NCLEX-RN respectively. To prepare, LPNs typically spend one year completing a certificate or diploma program in practical nursing. RNs prepare for licensure by completing an associate degree, bachelor's degree, or direct-entry master's degree in professional nursing.
Phoenix is a very attractive market for nursing employment. Local CNAs earn a median annual salary of $28,000. LPNs are paid in excess of $52,000 annually, and RNs earn over $72,000 per year on average. Each figure is higher than the respective state average. A wide variety of Phoenix institutions employ nurses, from hospitals to long-term care facilities. Among these are the Department of Veterans Affairs, Humana, and Maricopa County.
2022 NURSING SCHOOL RANKINGS
For our 2022 rankings, the research team at Nursing Schools Almanac collected data on nearly 3,000 nursing schools and campuses throughout the United States. We evaluated each school on three dimensions:
The institution's academic prestige and perceived value
The breadth and depth of nursing programs offered
Student success, particularly on the NCLEX licensure examination
We then combined these assessments into an overall score and ranked the schools accordingly. For a detailed description of our assessment methodology and dimension weights, please see here.
#1:

Arizona State University

ASU's Edson College of Nursing and Health Innovation is consistently ranked among the top 50 in the nation for its graduate nursing programs by U.S. News & World Report. Graduate study is offered at the master's and doctoral levels, with specializations that include informatics, nursing education, several nurse practitioner roles, and healthcare innovation. The college also provides traditional BSN, post-baccalaureate BSN, and online RN-to-BSN pathways. More than 200 prelicensure students graduate each year, and they have maintained a 92% NCLEX pass rate over the past decade. In addition, ASU partners with MaricopaNursing to offer the Concurrent Enrollment Program, which allows students to enroll simultaneously in an associate of applied science (AAS) program and ASU's BSN program.

#2:

Midwestern University

Midwestern University's College of Health Sciences has a long tradition in nurse anesthesia education. The college conducts both a three-year full-time entry into practice DNAP and a one-year full-time / two-year part-time DNAP completion program for existing CRNAs. Both programs are very selective, with an enrollment of just 30-34 students in each August cohort. The entry into practice program has enjoyed a 97% graduation rate and a 93% pass rate on the National Certification Examination (NCE) in recent years. The university maintains a high-fidelity simulation and cadaver laboratory, as well as a variety of clinical sites with practice settings limited to CRNAs. To complement its DNAP curriculum, Midwestern University recently launched a portfolio of new graduate nursing programs. The College of Health Sciences now offers two MSN concentrations (adult-gerontology and nurse leadership), two DNP specialty tracks (adult-gerontology and nurse executive), and an AG-PCNP post-master's certificate.

#3:

Grand Canyon University

The College of Nursing and Health Care Professions at Grand Canyon University connects classroom theories to working scenarios through hands-on practice, online and lab simulations, and in-depth peer discussions. This private Christian college offers a traditional prelicensure BSN, an RN-to-BSN pathway, an MSN degree, and a DNP degree. The MSN program has a breadth of specialties including adult-gerontology acute care nurse practitioner, family nurse practitioner, health informatics, nursing education, and public health nursing. GCU's prelicensure BSN students have posted an 86% first-time NCLEX exam pass rate over the past decade, including an impressive 96% pass rate last year.

#4:

Creighton University

Creighton University recently opened a new 195,000-square-foot health sciences campus in Phoenix. The campus will house a four-year medical school as well as programs for nursing, occupational therapy, pharmacy, physical therapy, and physician assistants. The university has already launched an accelerated BSN program for the Phoenix market in partnership with Dignity Health St. Joseph's Hospital and Medical Center. St. Joseph's was the first hospital in the Phoenix area and is nationally recognized for its quality tertiary care, medical education, and research. Applicants to the accelerated BSN program must hold a non-nursing bachelor's degree or higher. The curriculum is streamlined and focused, enabling students to earn the BSN degree in just 12 months of fulltime study. Creighton offers both January and August start dates on its Phoenix campus.

#5:

Chamberlain University

Chamberlain University's BSN program enables students to earn their degree in as little as three years of fulltime study. The Phoenix campus offers access to real-life training at local clinical sites, a Chamberlain SIMCARE Center that replicates the hospital setting, and a Global Health Education Program that features trips to Kenya and Brazil. Approximately 200 BSN students graduate from the Phoenix campus annually, consistently achieving NCLEX pass rates of 86-93% each year.

#6:

Aspen University

Traditionally an online institution, Aspen University recently launched a hybrid prelicensure BSN program in the Phoenix metropolitan area. Students attend nursing core classes at one of the university's two Arizona campus locations, while completing non-clinical courses – approximately 70% of the curriculum – 100% online. Fulltime students can complete the program in just 36 months (or nine semesters) of year-round study. The school maintains clinical partnerships with Maricopa Integrated Health System, HonorHealth, and several other healthcare institutions in the Phoenix metropolitan area. Graduates from the prelicensure BSN program have the opportunity to matriculate into Aspen University's online MSN program which offers five distinct specializations. The school also offers a post-master's DNP curriculum.

#7:

Smith Chason School of Nursing

Smith Chason School of Nursing was built by nurses for nurses. Established more than 20 years ago, the school offers a PN diploma program at its Phoenix campus that is approved by the Arizona Board of Nursing (AZBN). The curriculum for the program combines laboratory training, pharmacology, and supervised clinical experiences to educate the next generation of nurses. Students will engage in immersive, hands-on training sessions in Smith Chason's new 20,000-square-foot campus, and at major medical facilities such as Phoenix Children's Hospital and St. Joseph's Hospital and Medical Center. In addition to providing real-world nursing experience, Smith Chason School of Nursing prepares students to sit for the NCLEX-PN exam. Designed for CNAs, EMTs, and other related professionals, the PN diploma program takes 12 months to complete.

#8:

University of Phoenix

University of Phoenix offers online and on-campus programs geared towards adult learners. On its flagship Phoenix campus, the university offers both a prelicensure BSN degree and an MSN degree for aspiring family nurse practitioners. Nursing students can also pursue a range of additional MSN specializations online, including informatics, nurse administration, and nurse education. The prelicensure BSN program typically graduates 40-60 students annually from the Phoenix campus. Over the past decade, these students have averaged an 81% first-time pass rate on the NCLEX-RN licensure examination.

#9:

Chandler-Gilbert Community College

The Division of Nursing at Chandler-Gilbert Community College offers an ADN program that provides clinical experience in a variety of healthcare settings. Approved by the Arizona State Board of Nursing and accredited by the Accreditation Commission for Education in Nursing, the CGCC nursing program prepares approximately 70 students annually to write the NCLEX exam for initial RN licensure. Over the past decade, these graduates have achieved a 92% NCLEX exam pass rate, far above the state and national averages.

#10:

Scottsdale Community College

Scottsdale Community College serves approximately 10,000 students with more than 100 associate degrees and 60 certificates of completion. Programs of study range from applied technology to healthcare to the visual and performing arts. The Health and Sciences Building is the physical home for the school's two nursing programs: a practical nursing certificate of completion and an associate degree in nursing. Students complete clinical experiences in a variety of local healthcare settings. The LPN program graduates a small cohort, typically 16 or fewer students annually. Every graduating class over the past decade has aced the NCLEX-PN licensure exam. The ADN program is much larger, graduating between 100 and 150 students annually. These students also have an excellent track record on their licensure exams, with a 96% NCLEX-RN pass rate over the past decade.

#11:

Brookline College

Brookline College offers a nursing program with many unique aspects. At the undergraduate level, the school has traditional BSN, accelerated second degree, and RN-to-BSN pathways. The traditional curriculum can be completed in as little as two and a half years of year-round study, while the accelerated curriculum can be completed in just 16 months. Since 2012, prelicensure BSN graduates have achieved a solid NCLEX exam pass rate of 86% on the Phoenix campus and 85% on the Albuquerque campus. At the graduate level, Brookline offers an online MSN that prepares students for an entry-level nurse educator position within an academic or healthcare setting. The college also provides an MSN specialization in health systems administration that can be completed online in as little as 12 months. All Brookline students use Lippincott DocuCare software for electronic medical records charting throughout the duration of their studies.

#12:

Paradise Valley Community College

Paradise Valley Community College was originally established as the Northeast Valley Education Center, an extension of Scottsdale Community College. PVCC gained independent accreditation in 1990 and has rapidly expanded ever since in both campus size and enrollment. The college now serves 14,000 students across a broad range of associate and transfer degrees, certificates, and job training programs. PVCC nursing students can pursue a nurse assistant certificate, a practical nursing certificate, or an associate of applied science (AAS) degree. The AAS degree program is offered through MaricopaNursing, a consortium of eight Phoenix-area community colleges that conduct a consistent prelicensure nursing curriculum. PVCC graduates approximately fifty students annually from the AAS degree program. These students have achieved an exceptional 96% first-time pass rate on the NCLEX-RN licensure examination over the past decade.

#13:

GateWay Community College

GateWay Community College offers an ADN program and two unique LPN programs: the Fast Track LPN and the Veterans/LPN Bridge. The Fast Track LPN may be completed in just 18 months, and the Veterans/LPN Bridge is a streamlined 12-credit program for veterans who have previous healthcare training with the military. Both programs prepare graduates to sit for the NCLEX-PN exam. Over the past decade, LPN candidates from GateWay Community College have achieved an impressive 94% first-time pass rate on the NCLEX-PN licensure examination. The ADN is GateWay's largest nursing program, preparing more than 200 aspiring RNs annually. These graduates have maintained a first-time NCLEX-RN pass rate of 95% over the past decade.

#14:

University of Arizona Global Campus

The University of Arizona Global Campus is an independent non-profit online university that is affiliated with the University of Arizona. This fully accredited institution allows adult learners to earn credit for work and life experience. In addition, coursework for all UAGC programs can be completed at an accelerated pace. For nurses seeking career advancement, the university has a BSN program designed for diploma- or associate-prepared licensed registered nurses. Housed in the College of Arts and Sciences, the RN-to-BSN curriculum focuses on ethics and community health, leadership and technology, and patient care safety and quality. Students may enhance the degree with an emphasis in one of six in-demand areas, including business economics, entrepreneurship, and supply chain management.

#15:

Glendale Community College

Glendale Community College is one of ten higher education institutions in the Maricopa Community College District. The school offers 44 degrees and 65 certificate programs, with more than half a million graduates to date. The Nursing Department offers a nurse assisting certificate, a practical nursing certificate, and an associate of applied science (AAS) degree in nursing. Clinical experiences in local community agencies, long-term care facilities, and hospitals allow students to gain hands-on experience in all major specialty areas. Nursing graduates have enjoyed excellent outcomes. LPN students have scored an impressive 96% NCLEX-PN pass rate over the past decade. Indeed, all but three classes scored a perfect pass rate. The AAS program graduates approximately 170 students per year, with a strong 92% NCLEX-RN pass rate over the past decade. The most recent AAS graduating class scored a 95.5% NCLEX-RN pass rate.