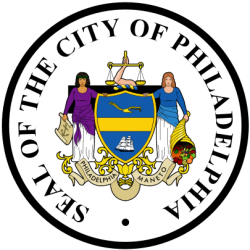 The city of Philadelphia employs the largest number of nurses in Pennsylvania and offers the most competitive wages to nurses in all pathways. Prospective nurses can enroll in one of at least thirty local schools that offer accredited nursing programs, including the University of Pennsylvania, Villanova University, and Drexel University.
Aspiring nurses may choose to launch their career as a certified nursing assistant (CNA). The road to becoming a CNA is relatively straightforward and shorter than most, as it only requires completion of a brief certificate program. This program equips students with the skills and knowledge to pass a state-administered examination. Almost 26,000 CNAs are employed in Philadelphia, and the city's top earners receive annual salaries of over $33,000.
Another pathway that prospective nurses can choose is licensed practical nurse (LPN). While the LPN certificate program is longer in duration, LPNs gain greater medical expertise to perform a large range of procedures under the supervision of registered nurses. Aspiring LPNs must complete a 12- to 18-month certificate program and successfully pass the NCLEX-PN national licensure examination. Over 10,000 LPNs are employed in Philadelphia, and high-performing LPNs earn over $55,000 annually.
A third option for prospective nurses is to seek licensure as a registered nurse (RN). This typically requires completion of an accredited associate or bachelor's degree program, plus successful passing of the NCLEX-RN national licensure examination. A total of 42,000 RNs are employed in Philadelphia; the top quarter of the city's RNs earn over $86,000 annually.
2022 NURSING SCHOOL RANKINGS
For our 2022 rankings, the research team at Nursing Schools Almanac collected data on nearly 3,000 nursing schools and campuses throughout the United States. We evaluated each school on three dimensions:
The institution's academic prestige and perceived value
The breadth and depth of nursing programs offered
Student success, particularly on the NCLEX licensure examination
We then combined these assessments into an overall score and ranked the schools accordingly. For a detailed description of our assessment methodology and dimension weights, please see here.
#1:

University of Pennsylvania

Penn Nursing's MSN degree is consistently ranked one of the top programs in the country by U.S. News & World Report. So too are five of its nurse practitioner specialty tracks in their respective categories. In addition, Penn Nursing has received the most NIH research funding of any nursing school in the country over the past five years, including more than $12 million in 2020. Graduates of Penn's highly selective prelicensure BSN program have averaged a 93% first-time NCLEX pass rate over the past decade. At the doctoral level, the university offers a post-baccalaureate DNP in nurse anesthesia, two post-master's DNP tracks, and a PhD program that broke ground as the first nursing doctorate in the Ivy League.

#2:

Villanova University

Drawing on its Catholic beliefs and values, Villanova University has provided nursing education for over sixty years. The M. Louise Fitzpatrick College of Nursing typically has more than 700 students enrolled in its undergraduate program. These BSN graduates have exceeded a 94% first-time NCLEX pass rate for five consecutive years. Another 300 students are enrolled across Villanova's MSN, DNP, and PhD programs. Designated a Center of Excellence by the NLN numerous times, the college boasts 7,000 alumni, 55% of whom live in the tristate area. Over 80% of the college's fulltime and parttime faculty hold doctoral degrees.

#3:

Drexel University

Drexel University's College of Nursing and Health Professions has developed and refined more than 25 undergraduate and graduate nursing programs since 2002. The college currently includes more than 5,000 students, 200 full-time faculty, and 104 staff. Drexel graduates approximately 300-400 traditional BSN students each year with an exemplary NCLEX pass rate of 96% over the past decade. The college's performance on numerous other board certification and licensing exams is well above average, including recent 100% pass rates for the physician assistant and nurse anesthesia programs.

#4:

Thomas Jefferson University

Jefferson College of Nursing is one of six colleges dedicated to health sciences education and research at Thomas Jefferson University. Undergraduate students can select from a traditional BSN track and two accelerated pathways. The college graduates 250-300 BSN students in total each year, with an admirable 89% first-time NCLEX pass rate over the past decade. Jefferson also offers an extensive range of graduate nursing programs, with eight distinct specializations available at the MSN and doctoral levels. Students benefit from access to Thomas Jefferson University Hospital, one of the top-ranked hospitals nationwide. The American Nurses Credentialing Center has recognized Jefferson for its quality patient care, nursing excellence, and innovations in professional nursing.

#5:

Widener University

Formerly the Crozer College of Nursing, Widener's School of Nursing opened in 1966 and marked the first time women were admitted as students. The school graduates 100-150 BSN students annually, and they have passed the NCLEX exam at rates as high as 90% in recent years. Widener is particularly recognized for its graduate nursing programs: the school offers five specialty master's tracks, two doctoral programs (DNP and PhD), and three accelerated graduate options. Students at Widener enjoy an 8:1 student-to-faculty clinical ratio and state-of-the-art facilities at the Center for Simulation and Computerized Testing.

#6:

University of Delaware

Founded 50 years ago, University of Delaware's School of Nursing is focused on increasing the cultural and ethnic diversity of nurses in the state. In fact, the school received a three-year grant from the Health Resources and Services Administration in 2014 towards this effort. Roughly 150-180 students graduate from UD's BSN program each year, achieving a first-time NCLEX pass rate of 88% over the past decade. The school places an emphasis on learning experiences and students have access to well-equipped simulation labs, including the Clinical Critical Care Lab and the Clinical Maternal Child Lab.

#7:

Rutgers, The State University of New Jersey - Camden

The Rutgers School of Nursing became the fourth school on the Rutgers Camden campus in 2011, but their experience in nursing education extends almost forty years. Undergraduates can pursue a traditional prelicensure BSN, an accelerated second degree, or an RN-to-BSN pathway with both on-campus and online tracks. BSN graduates have performed well on the NCLEX licensure examination; for example, 93% of graduates have passed the exam on their first attempt over the past three years. BSN-prepared graduate students can pursue a DNP in two nurse practitioner specializations (family and adult-gerontology primary care), while MSN-prepared nurse practitioners can enroll in a post-master's DNP track. Rutgers nursing students have access to clinical learning at more than a dozen prominent organizations in the area.

#8:

West Chester University

The Department of Nursing at West Chester University offers traditional BSN, second-degree BSN, and RN-to-BSN options at the undergraduate level. The school's prelicensure students have consistently performed well on the NCLEX exam, passing on the first try at a 91% rate over the past decade. West Chester's graduate nursing programs include a school nurse certification, an MSN program with nursing education and adult-gerontology tracks, and a DNP program for MSN degree-holders. Students benefit from a variety of clinical experiences including acute care, community health, daycare centers, retirement centers, and veterans' hospitals.

#9:

Temple University

The College of Public Health at Temple University offers both BSN and DNP degree programs. The BSN curriculum has three entry points: a freshman option for high-performing high school graduates, a transfer option for current Temple students, and an external transfer option for applicants who are enrolled in another college or university. Qualified nursing students can join Temple's Honors Program to take advantage of smaller course sizes, priority course registration, and enhanced networking opportunities. Over the past decade, the university has graduated roughly 60-100 BSN students annually with a stellar 91% first-time pass rate on the NCLEX licensure exam. Temple's DNP program is one of the few offered in the Philadelphia metropolitan area. The curriculum offers two clinical tracks, with entry options for both BSN and MSN degree-holders.

#10:

Gwynedd Mercy University

GMercyU's Frances M. Maguire School of Nursing and Health Professions has educated nurses for more than 50 years. The school offers BSN, ABSN, and RN-to-BSN programs for its undergraduates. At the graduate level, GMercyU has an online DNP program, a post-master's nurse practitioner certificate, and three MSN tracks: adult-gerontology CNS, nurse educator, and nurse practitioner. Nursing students benefit from the university's 200+ affiliations with regional healthcare facilities, such as Children's Hospital of Philadelphia, Doylestown Hospital, and Abington Memorial Hospital.

#11:

La Salle University

La Salle University's School of Nursing and Health Sciences prepares its students to provide care to underserved, diverse populations. Indeed, this is a core way the university delivers on its mission of service rooted in solidarity and justice. Nursing degree programs run the gamut from traditional and bridge BSN pathways to graduate-level MSN and DNP offerings. The school also offers a full complement of certificates including adult-gerontology (both CNS and NP), family nurse practitioner, nursing administration, nursing education, public health nursing, and school nursing. Students hone their skills in state-of-the-art simulation labs and clinical spaces with the assistance of experienced faculty. BSN students have scored an exceptional 95% first-time NCLEX pass rate over the past four years.

#12:

Holy Family University

The School of Nursing & Allied Health Professions at Holy Family University has a variety of degree programs at the undergraduate and graduate levels. Undergraduate pathways include the traditional four-year BSN, second degree ABSN, and accelerated RN-to-BSN. Prelicensure BSN students have consistently performed well on the NCLEX exam, posting an 89% first-time pass rate over the past decade. Graduate options include an MSN with nursing administration and nursing education certificates, as well as a new blended DNP program. Holy Family University is noted for its low student-to-faculty ratio in clinical settings, simulation in every course through the school's simulation lab, and exposure to a variety of hospital systems and clinical placements in Pennsylvania and New Jersey.

#13:

Wilmington University

The College of Health Professions at Wilmington University has more than a dozen nursing programs for aspiring nurses seeking an undergraduate degree, an advanced degree, or a certificate. Undergraduate pathways include a pre-RN option for second-level ADN students, an RN-to-BSN for nurses that hold a diploma or ADN, and an accelerated RN-to-BSN for nurses that have a bachelor's degree in another field. Graduate options include an MSN with nurse practitioner or leadership specialization, dual-degree tracks that pair the MSN with a healthcare-focused MS or MBA, and a terminal DNP degree. Wilmington University also offers post-graduate certificates in several nurse practitioner fields (FNP, AGNP, PMHNP) as well as nursing leadership.

#14:

Neumann University

The Division of Nursing and Health Sciences at Neumann University offers a BSN program with impressive outcomes. Students have scored a 91% first-try pass rate on the NCLEX exam over the past decade, and they enjoy an 88% job placement rate within one year of graduation. Neumann nurses are currently employed at Cooper University Hospital System, Thomas Jefferson University Hospital, and the University of Pennsylvania Health System, just to name a few. For RNs seeking an advanced degree, Neumann offers an MSN program (and a post-master's certificate) with an adult-gerontology primary care nurse practitioner focus. Graduates of either program are eligible to take the AGNP national certification examination and to apply for state licensure as a nurse practitioner.

#15:

Roxborough Memorial Hospital School of Nursing

Roxborough Memorial Hospital School of Nursing began in 1898, with an initial class of just five female students. Over the past 120 years, the school has graduated more than two thousand men and women. Many graduates hold distinguished positions in nursing leadership and education. Roxborough's hospital-based RN diploma program is led by experienced faculty, offering hands-on experience and a low student-to-faculty ratio in clinical settings. The program typically graduates between fifty and seventy students per year. Over the past decade, these graduates have averaged a 92% first-time pass rate on the NCLEX licensure exam, including a stellar 98.4% pass rate for the graduating cohort of 2019.

#16:

Immaculata University

For nearly 100 years, Immaculata University has delivered liberal education with an emphasis on service. The university's nursing program offers several undergraduate and graduate pathways. Students new to nursing can pursue a traditional prelicensure BSN degree. This select program of approximately thirty students per cohort has passed the NCLEX exam at a stellar 94% rate over the past four years. Immaculata also offers an RN-to-BSN bridge program on the university's main campus, at various sites throughout the tri-state area, and fully online. At the graduate level, nurses can pursue a three-year MSN with optional concentrations in nursing administration and nursing education, or a doctor of education (EdD) with a concentration in nursing education.

#17:

Our Lady of Lourdes School of Nursing

Our Lady of Lourdes School of Nursing is the only source of Catholic nursing education in southern New Jersey. Since its founding in the early 1960s, the school's three-year diploma program has added almost 2,000 new members to the nursing workforce. Through a cooperative effort with Camden County College, School of Nursing students can simultaneously earn a nursing diploma from Our Lady of Lourdes and an associate of science degree from CCC. Additionally, the school's "Finish in Four" collaboration with Thomas Edison State University enables graduates to complete a BSN degree in just one additional year of study. Our Lady of Lourdes has achieved a 95% NCLEX pass rate since 2013, including a stellar 98.6% pass rate for the class of 2018.

#18:

Eastern University

Eastern University's Nursing Department has several programs that provide hands-on experience in the school's on-campus Nursing Resource & Simulation facility. Degree offerings include the prelicensure BSN, the second degree BSN, an RN-to-BSN pathway, and an MSN degree. In addition to Eastern's state-of-the-art facilities, students benefit from off-campus clinicals at major healthcare facilities like Alfred I. duPont Hospital for Children, Friends Hospital, and Chester County Hospital (owned by Penn Medicine). The prelicensure BSN program is selective, with just 20-35 students in each graduating class. These students have achieved a stellar 93% first-time pass rate on the NCLEX-RN licensure exam over the past decade.

#19:

Rowan University

Founded in 1923, Rowan University is a Carnegie-classified national doctoral research institution that serves nearly 20,000 students. The university's Department of Nursing collaborates with the Division of Global Learning & Partnerships to deliver nursing programs that accommodate the busy schedules of working nurses. Programs combine online coursework, hybrid classes, and clinical experiences to ensure both convenient scheduling and access to nursing faculty. The Department of Nursing offers an RN-to-BSN completion pathway and an MSN degree. The MSN program has tracks for aspiring adult-gerontology acute care nurse practitioners, family nurse practitioners, psychiatric-mental health nurse practitioners, and nurse educators. All nursing programs at Rowan University are CCNE-accredited.

#20:

Cabrini University

Cabrini University is a small Catholic institution that serves approximately 2,000 students enrolled in more than fifty programs across three academic schools. The School of Arts and Sciences houses the Nursing Department, which conducts a BSN program that prepares students to pass the NCLEX-RN licensure examination. The curriculum combines intensive coursework, immersive on-campus clinical simulations in Cabrini's state-of-the-art Clinical Simulation Center, and off-campus clinical experiences at major hospitals and healthcare facilities. Coursework runs the gamut of important nursing topics, including quality and safety, clinical judgement, health assessment, nursing leadership, pathophysiology, pharmacology, and public health. Graduates of the Cabrini University BSN program are prepared to pursue leadership positions in complex healthcare environments.

#21:

PITC Institute

Originally founded as Princeton Information Technology Center, PITC Institute has more than twenty years of experience providing vocational training to residents of the Philadelphia metropolitan area. The school currently offers courses of study in medical assisting, networking, and licensed practical nursing. The LPN program awards an associate of specialized technology (AST) degree and prepares students to sit for the NCLEX-PN national licensure examination. Between thirty and eighty students graduate from the practical nursing program each year. These LPN candidates have averaged an 80% first-time NCLEX pass rate over the past decade. PITC Institute is noted for its highly qualified instructors, fully equipped laboratory, and recently expanded facilities. Graduates are employed at well-known hospitals and long-term care facilities throughout the region.

#22:

Chester County Intermediate Unit

The Chester County Intermediate Unit provides adult education across a broad range of vocational fields including animal science, barbering, carpentry, electronics, and HVAC/refrigeration. The school's practical nursing program prepares students to be frontline caregivers in nursing homes, skilled care facilities, rehabilitation centers, and community settings. The curriculum encompasses 1,635 total hours of study across four levels of instruction. Students can leverage affiliation agreements with a number of local clinical sites including Penn Medicine's Chester County Hospital, Tower Health's Brandywine Hospital, and Coatesville Veterans Affairs Medical Center. CCIU's practical nursing program typically graduates between forty and sixty students annually. The school has a remarkable track record of student success on the NCLEX-PN licensure examination, including a 96% first-time pass rate over the past decade.

#23:

Bucks County Community College

Bucks County Community College provides comprehensive career education across three campuses, a network of satellite facilities, and an online platform that features over 300 e-learning and hybrid courses. The college has two pathways for aspiring RNs: a traditional ADN and an LPN-to-RN program. The traditional ADN program covers the liberal arts, selected sciences, and nursing, while the LPN-to-RN pathway offers a streamlined curriculum for existing LPNs. Over the past decade, graduates of these two programs have achieved a strong 85% pass rate on the NCLEX-RN licensure exam. Bucks County Community College also offers a 12-month practical nursing certificate program. LPN graduates have achieved an impressive 90% pass rate on the NCLEX-PN licensure exam over the past decade.

#24:

Eastern Center for Arts and Technology

Eastern Center for Arts and Technology offers high-quality technical instruction, leadership opportunities, and specialized services to the residents of Montgomery County, Pennsylvania. The practical nursing program is approved by the Pennsylvania State Board of Nursing and accredited by the Middle States Commission on Secondary Schools. Eastern offers both a fulltime, one-year option conducted Monday through Friday and a part-time, two-year option conducted two evenings per week. Across these two pathways, the practical nursing program graduates approximately 60-80 students annually. Over the past decade, these graduates have averaged an 88% first-time pass rate on the NCLEX-PN licensure exam.

#25:

Delaware County Technical Schools

Delaware County Technical Schools are part of the Delaware County Intermediate Unit. This regional education agency serves more than 15,000 students enrolled in career, technical, and specialized programs. Admitting just 80 students per year, the LPN pathway is a career training program that takes one year to complete. The 1,500-clock-hour curriculum provides intensive lab-based coursework, challenging campus-based simulations, and hands-on clinical experiences at local healthcare facilities. Students complete coursework on gerontological nursing, medical-surgical nursing, and pharmacology. Graduates are well prepared for the NCLEX-PN licensure examination, averaging an 85% first-time pass rate over the past decade. They have also achieved a 90% job placement rate every year since 2016.