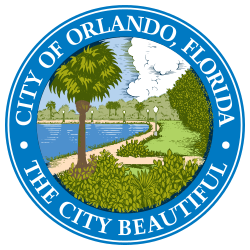 The Orlando metropolitan area is home to a number of institutions with high-quality nursing degree and certificate programs. It is therefore crucial to understand the different pathways available for a nursing career.
There are around 7,830 certified nursing assistants (CNAs) in the Orlando area. Although a CNA holds an entry-level position, the job nevertheless requires professional responsibility and calls for excellent interpersonal skills. Students who wish to attend a CNA program can apply to public higher education institutions such as Orlando Tech.
Becoming certified as a licensed practical nurse (LPN) can open the door to an array of employment opportunities, including hospitals and correctional facilities. Those interested in attending an LPN program may be eligible for Florida's Nursing Student Loan Forgiveness Program, created to encourage qualified nurses to seek employment in state areas where there is a critical shortage of nursing employees. LPNs working in Orlando have a median income of $39,630.
A career as a registered nurse (RN) can allow students to work for a variety of employers, both within and beyond the traditional healthcare industry. Current practical nurses may enroll in an LPN-to-RN bridge program, which provides them advanced placement towards an associate or bachelor's degree. Many colleges also offer a generic prelicensure track for students with no prior nursing knowledge.
2022 NURSING SCHOOL RANKINGS
For our 2022 rankings, the research team at Nursing Schools Almanac collected data on nearly 3,000 nursing schools and campuses throughout the United States. We evaluated each school on three dimensions:
The institution's academic prestige and perceived value
The breadth and depth of nursing programs offered
Student success, particularly on the NCLEX licensure examination
We then combined these assessments into an overall score and ranked the schools accordingly. For a detailed description of our assessment methodology and dimension weights, please see here.
#1:

University of Central Florida

The UCF College of Nursing is a recognized leader in online education. The school's online MSN program recently ranked among the top three in Florida and the top 50 in the nation according to U.S. News & World Report. UCF offers six distinct MSN tracks: three nurse practitioner specialties, nursing leadership, healthcare simulation, and nurse education. Several of these tracks are also offered to DNP students. For undergraduates, UCF provides five BSN pathways including a Medical Enlisted Commissioning Program (MECP) for active-duty military students. BSN graduates routinely perform well on the licensure exam, with a phenomenal 96% NCLEX pass rate over the past decade.

#2:

AdventHealth University

AdventHealth University (AHU) works closely with AdventHealth Orlando, one of Central Florida's largest hospitals, to give students the clinical experience and world-class facilities that only a major medical center can provide. In fact, AdventHealth Orlando is the largest of more than 590 healthcare facilities operated worldwide by the Seventh-day Adventist Church. AHU's nursing programs include a generic BSN with a blended learning format, an online RN-to-BSN, MSN degrees in nursing education and administration / leadership, and a doctor of nurse anesthesia practice. Since the inception of the generic BSN program, graduates have scored an 87% first-time pass rate on the NCLEX national licensure examination.

#3:

ECPI University

ECPI University offers a BSN degree that is designed for students who already hold a BA or BS in any area from an accredited college or university. Students in the program can expect to complete the degree in as little as one year. This accelerated program prepares students to sit for the NCLEX-RN exam. Over the past decade, approximately 100 annual BSN graduates have scored an excellent 90% licensure exam pass rate. The MSN program has three high-demand concentrations: health systems leadership, nurse educator, and family nurse practitioner. The MSN program is available 100% online, and it can be completed in as little as 22 months.

#4:

Herzing University

Herzing University's Orlando campus offers nearly a dozen nursing programs. Undergraduate options include an LPN diploma, an ASN degree with an LPN-to-RN transition track, and several BSN pathways including traditional, healthcare professionals bridge, and RN-to-BSN. Over the past decade, graduates across all programs have maintained solid performance on the NCLEX licensure exam, including an 89% pass rate for LPN students, an 85% pass rate for ADN candidates, and an 85% pass rate for BSN students. Graduate options include an MSN degree in nursing leadership and administration, family nurse practitioner, or nurse educator. Certificates are also available in the final two specializations. The RN-to-BSN, MSN, and certificate programs are available online.

#5:

Valencia College

Valencia College was named the best community college in the nation as the inaugural winner of the Aspen Prize for Community College Excellence. The college offers more than 140 degree programs across eight campuses that span the Orlando metropolitan area. The School of Nursing is headquartered at the college's state-of-the-art West Campus. Nursing students can pursue either a prelicensure associate of science in nursing (ASN) degree or a postlicensure RN-to-BSN completion pathway. Valencia College graduates more than 200 students annually from the ASN program, with a strong 95% first-time NCLEX pass rate over the past decade. The most recent graduating cohort posted a stellar 98.6% NCLEX pass rate.

#6:

Lake-Sumter State College

Lake-Sumter State College graduated its first class of just 39 students in 1964. Now ranked among the nation's top 120 community colleges, LSSC serves more than 6,000 students annually at three locations. The Leesburg campus offers two nursing degrees: an ADN program with two tracks (generic and LPN bridge) and an RN-to-BSN program that requires an ADN or diploma for entry. Both programs feature clinical experiences at area hospitals, extended care facilities, and community health organizations. Over the past decade, approximately 60-80 ADN graduates annually have achieved an 89% first-time pass rate on the NCLEX licensure exam.

#7:

Seminole State College of Florida

Seminole State educates nearly 30,000 students across six campuses that span Seminole County. The college is among the top twenty institutions nationwide in terms of associate degrees awarded annually. The Nursing Department is headquartered in Altamonte Springs, Seminole State's newest campus that opened in January 2008. Students who are new to nursing can pursue an associate of science degree on either a fulltime or parttime basis. Either pathway provides a seamless transition into the college's online RN-to-BSN completion program. Seminole State's ADN students have posted an impressive 97% first-time NCLEX pass rate over the past decade, including a phenomenal 98.6% pass rate during 2019.

#8:

City College

City College was established in 1896 as Draughon's College of Business in Paducah, Kentucky. The college launched its first branch campus in Fort Lauderdale, Florida. Today, City College comprises five Florida campuses and an online division, with the Fort Lauderdale campus serving as its headquarters. City College offers a nursing program that takes place over eight quarters. The ADN curriculum focuses on both traditional and holistic nursing, combined with hands-on clinical and laboratory instruction. Core coursework for the program includes mental health nursing, pharmacology, and obstetric nursing. Graduates of the City College ADN program are prepared to sit for the NCLEX-RN licensure examination. Since the program's inception, ADN graduates have averaged an 84% first-time NCLEX pass rate.

#9:

Osceola Technical College

Osceola Technical College has a full-time LPN program that prepares students to sit for the NCLEX-PN exam. The program covers obstetric, medical, surgical, geriatric, and pediatric nursing in acute care, long-term care, and community health settings. The 1,350-hour program also incorporates nutrition, body structure and function, human growth and development, pharmacology, administration of medications, interpersonal relationship skills, mental health concepts, and current issues in nursing. Osceola Technical College graduates approximately 30-40 new LPNs annually, with an 89% first-time NCLEX pass rate over the past decade.

#10:

Lake Technical College

Lake Technical College began in 1966 as a collection of three programs: auto mechanics, business, and education. Today, Lake Tech houses more than thirty programs including the Center for Advanced Manufacturing, which prepares students for the most in-demand manufacturing careers. Among Lake Tech's other highly regarded programs is an LPN pathway that prepares students for employment as a practical nurse. The program covers 600 hours in practical nursing foundations, 600 hours in medical-surgical nursing, and 150 hours of comprehensive training and transitional skills. In addition to employment at hospitals, doctor's offices, and nursing homes, graduates of the Lake Tech LPN program are prepared for the NCLEX-PN licensure examination. They have scored an impressive 89% first-time NCLEX pass rate over the past decade.