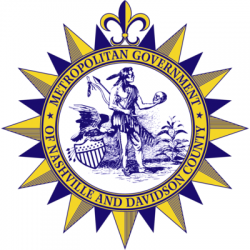 Numerous schools in the Nashville metropolitan area offer accredited nursing programs. These offerings cover a broad range of certificates and degrees. The first step in launching one's nursing career is understanding the different nursing roles and the required educational programs for each. There are three primary nursing roles from which aspiring nurses can choose.
Certified nursing assistants (CNAs) are the most junior of nurses. They provide basic quality-of-life care for sick, injured, disabled, and convalescent patients. CNAs must only pass a brief eight- to ten-week certificate program and a state-administered exam.
Licensed practical nurses (LPNs) are more senior than CNAs and thus require lengthier education. LPNs must complete a 12- to 18-month certificate program and pass the NCLEX-PN national licensure exam.
Registered nurses (RNs) have the greatest responsibility and autonomy of the major nursing roles. RNs in Tennessee may complete a prelicensure associate, bachelor's, or direct-entry master's degree program. All RNs must also pass the NCLEX-RN national licensure exam.
Nashville has numerous career opportunities for nurses. Local healthcare providers like naviHealth, Vanderbilt University Medical Center, and Centennial Medical are frequently hiring newly minted nurses. Nashville's nursing salaries are among the highest in the state. Local CNAs earn a median annual salary of $24,210, LPNs earn $38,490 on average, and RNs make about $59,000 per year. Advanced practice registered nurses (APRNs), like nurse practitioners and nurse anesthetists, typically receive $85,000-130,000 in annual compensation.
2022 NURSING SCHOOL RANKINGS
For our 2022 rankings, the research team at Nursing Schools Almanac collected data on nearly 3,000 nursing schools and campuses throughout the United States. We evaluated each school on three dimensions:
The institution's academic prestige and perceived value
The breadth and depth of nursing programs offered
Student success, particularly on the NCLEX licensure examination
We then combined these assessments into an overall score and ranked the schools accordingly. For a detailed description of our assessment methodology and dimension weights, please see here.
#1:

Vanderbilt University

Vanderbilt University School of Nursing focuses solely on graduate nursing study. The university offers traditional and direct-entry MSN programs, eleven distinct post-master's certificates for aspiring advanced practice registered nurses (APRNs), and two doctoral options (DNP and PhD). The direct-entry MSN program graduates approximately 150 new nurses annually who have passed the NCLEX exam at a 93% first-try rate over the past decade. Vanderbilt's APRN specialties run the gamut from family nurse practitioner to nurse-midwifery to nursing informatics. The MSN program also partners with Vanderbilt Divinity School to offer two innovative dual degrees.

#2:

Belmont University

Belmont University's School of Nursing has program options for students new to nursing, RNs looking to complete their baccalaureate education, and seasoned nurses seeking career advancement. Undergraduate offerings include a traditional four-year BSN, an accelerated BSN, and an RN-to-BSN program. Belmont graduates 100-150 prelicensure BSN students each spring, who have posted an impressive first-time NCLEX pass rate of 90% over the past decade. Graduate options include MSN, post-bachelor's DNP, and post-master's DNP programs. The School of Nursing provides several innovative opportunities in its curriculum, include the Cambodia Study Abroad Program and the Nursing Christian Fellowship.

#3:

Middle Tennessee School of Anesthesia

Middle Tennessee School of Anesthesia is the only independent and fully accredited anesthesia institution in the nation. The school recently phased out its master of science degree with a focus in anesthesia, enrolling all new students in the doctor of nurse anesthesia practice (DNAP) terminal degree program. MTSA offers two DNAP tracks: a three-year precertification program for baccalaureate-prepared nurses, and a two-year online completion program for existing certified registered nurse anesthetists. Since the school's founding, greater than 99.75% of graduates have passed the National Certification Examination administered by the National Board of Certification and Recertification for Nurse Anesthetists. The school has achieved a 90% first-time pass rate over the past five years, which far exceeds the Council on Accreditation's preferred pass rate of 81% during that time period.

#4:

Marian University

Marian University's Leighton School of Nursing offers an accelerated second degree BSN in partnership with Tennessee's leading faith-based healthcare system, Saint Thomas Health. Incoming students must possess a bachelor's degree in a non-nursing field, enabling them to complete the program in as little as 16 months of fulltime study. The curriculum includes a rigorous mix of online classes, on-site labs, and clinical rotations at Saint Thomas. A new BSN cohort begins each January, May, and August. Graduates have performed strongly on the NCLEX licensure examination, with a 90% first-time pass rate since the program's inception.

#5:

Lipscomb University

Lipscomb University is one of the top Christian universities in the United States. The School of Nursing offers two pathways to a bachelor of science degree: a traditional prelicensure track and an RN-to-BSN degree completion track. Prelicensure students learn in the school's spacious nursing building that includes the region's best-equipped health simulation laboratory. The BSN curriculum includes 32 credit hours of clinical placements. It also provides hands-on training in five foundational nursing fields: critical care, medical/surgical care, mental health, obstetrics, and pediatrics. Graduates of the traditional BSN track have performed exceptionally well on the NCLEX licensure examination, with a 95% first-time pass rate over the past five years. Lipscomb's RN-to-BSN program is conducted entirely online, and it provides up to 27 college credit hours for work experience. Students can complete the program in as little as 18 months.

#6:

Cumberland University

The Jeanette C. Rudy School of Nursing and Health Professions is one of three major academic schools at Cumberland University. The school offers both baccalaureate and master's degree programs in nursing. Undergraduates can pursue three BSN pathways: a traditional program with fulltime and part-time enrollment options, an accelerated second degree, and an RN-to-BSN completion track. Collectively, the prelicensure pathways graduate 90-120 students annually. Over the past decade, these prelicensure BSN graduates have averaged an 85% first-time pass rate on the NCLEX licensure examination. At the graduate level, Cumberland University conducts an online MSN degree program with specialization tracks in both nursing education and nurse executive leadership / administration.

#7:

Middle Tennessee State University

Middle Tennessee State University has one of the most extensive study abroad programs, with ties to universities in China, Vietnam, Bangladesh, and numerous other countries. The university is also among 108 institutions recognized by the Chronicle of Higher Education for its high production of Fulbright scholars. MTSU's School of Nursing offers two programs: a traditional four-year baccalaureate degree and a master's degree with two concentrations (family nurse practitioner, psychiatric-mental health nurse practitioner). BSN candidates are accepted into the upper division after three semesters of pre-nursing studies. The university graduates approximately 75-100 students annually from the BSN program. These graduates have an excellent track record on the NCLEX licensure exam, with a 90% first-time pass rate over the past decade. The School of Nursing's MSN program is limited to in-state applicants, with convenient start dates each spring, summer, and fall term.

#8:

Trevecca Nazarene University

Trevecca Nazarene University conducts a four-year prelicensure BSN program through a unique partnership with nearby Belmont University. The two universities recently refined their consortium agreement to offer a streamlined "2-2" format. Students complete their first two years of pre-nursing and general education coursework at Trevecca. During the spring semester of year two, they apply to Belmont's School of Nursing. If accepted, students then complete two years of nursing coursework and practicums at Belmont. The program offers enhanced learning through state-of-the-art simulation facilities, as well as hands-on practice through extensive clinical experiences in local hospitals and community clinics. At the completion of the program, graduates are eligible to take the NCLEX-RN national licensure examination.

#9:

Aspen University

Aspen University's Nashville location sits on a 20,000-square-foot campus just four miles west of Nashville International Airport. The university's hybrid BSN program is conducted in clinical partnership with Nashville General Hospital, NorthCrest Medical Center, and Trust Point Hospital. Students can select from day and night/weekend options in the fulltime accelerated three-year program. Aspen University's BSN curriculum is specifically designed for students with no prior nursing experience. During year one, students with fewer than 41 prerequisite general education credits will take the pre-professional nursing component online. During years two and three, students will complete the nursing core component, which prepares them to sit for the NCLEX-RN licensure examination.

#10:

Galen College of Nursing

Galen College of Nursing was established by Humana Health Institutes in 1989. The college now operates a dozen campuses across the United States, as well as a thriving online division. The school's Nashville campus offers two associate degree in nursing pathways (generic, LPN bridge) as well as an accelerated three-year bachelor of science in nursing. Students with a second degree or heavy transfer credits may complete the BSN program in just two years of fulltime study. The ADN and BSN prelicensure programs emphasize advanced coursework, hands-on learning, and clinical rotations at major hospitals across Nashville. Galen College of Nursing also offers online post-licensure programs for registered nurses, including an RN-to-BSN degree completion pathway and two MSN specializations (nursing and healthcare leadership, nurse educator).