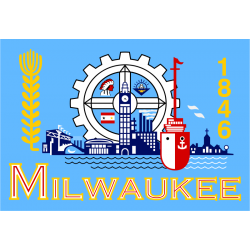 Wisconsin's healthcare industry has boomed. Some estimates project that the state will see a double-digit increase in nursing jobs over the next decade. To support this growing sector, Milwaukee offers a number of state-approved nursing programs. Graduates can pursue employment at major local healthcare providers like Wheaton Franciscan Healthcare and Community Memorial Hospital. It is critical for prospective students to find the right program before embarking on their nursing careers.
The three main types of nursing roles are certified nursing assistant (CNA), licensed practical nurse (LPN), and registered nurse (RN). CNAs provide bedside and quality-of-life care for sick, injured, and elderly patients in a hospital or nursing facility. LPNs execute a broader range of healthcare tasks, including recording vital signs, dressing wounds, preparing injections, monitoring medical equipment, and collecting samples for testing. RNs play the most independent role in administering critical patient care, working in tandem with doctors and physicians.
Prospective students can select from a variety of degree and certificate programs. CNA certificates are offered at over 15 community and technical colleges across Wisconsin. Prospective LPNs must complete a lengthier certificate program, typically 12 to 18 months in length, and successfully pass a national licensure exam. Aspiring RNs in Wisconsin can complete a prelicensure associate or bachelor's degree program; they must also successfully pass a national licensure exam. The Milwaukee metropolitan area has over a dozen accredited nursing schools, including Columbia College of Nursing, Marquette University, and Wisconsin Lutheran College.
According to the Bureau of Labor Statistics, the Milwaukee area employs over 30,000 nurses, including 10,000 CNAs, 2,600 LPNs, and 18,000 RNs. The median annual salary for each role is $25,910, $46,130, and $65,540, respectively.
2022 NURSING SCHOOL RANKINGS
For our 2022 rankings, the research team at Nursing Schools Almanac collected data on nearly 3,000 nursing schools and campuses throughout the United States. We evaluated each school on three dimensions:
The institution's academic prestige and perceived value
The breadth and depth of nursing programs offered
Student success, particularly on the NCLEX licensure examination
We then combined these assessments into an overall score and ranked the schools accordingly. For a detailed description of our assessment methodology and dimension weights, please see here.
#1:

Marquette University

Founded in 1936, the College of Nursing at Marquette University has more than 7,000 alumni and educates approximately 350 nursing students annually. The college offers BSN, MSN, post-master's certificate, DNP, and PhD nursing programs, with a low 8:1 student-to-faculty ratio across all clinical settings. Graduates of the school's flagship BSN program have passed the NCLEX exam at an 89% first-time rate over the past decade, including a near-perfect 99.7% first-time pass rate in 2020. The College of Nursing is housed in 46,000-square-foot Emory T. Clark Hall, where students benefit from new facilities like the Wheaton Franciscan Healthcare Center for Clinical Simulation.

#2:

Concordia University Wisconsin

The School of Nursing at Concordia University Wisconsin offers traditional BSN, accelerated BSN, and RN-to-BSN programs at the undergraduate level, with a strong foundation in the liberal arts. The prelicensure BSN tracks graduate 40-50 students annually, with an impressive 92% first-time NCLEX pass rate over the past decade. CUW undergraduates benefit from global study trips and clinical experiences that start during their sophomore year. The university's MSN program has specialty tracks in four areas: adult-gerontology primary care nurse practitioner, family nurse practitioner, healthcare informatics, and nurse educator. The school also offers an accelerated RN-to-BSN-to-MSN bridge program, several graduate certificates, a DNP degree with post-baccalaureate and post-master's pathways, and a unique parish nursing certificate.

#3:

University of Wisconsin - Milwaukee

Operational since 1965, the UW Milwaukee College of Nursing conducts the largest nursing program in the state. The college boasts over 7,000 alumni and currently enrolls 1,200 undergraduates and 300 graduate students. UW Milwaukee offers excellent nursing facilities, 95 dedicated faculty, and 200+ clinical affiliations. Each year, approximately 200-225 students complete the traditional BSN program. These students pass the NCLEX licensure exam at a solid rate; for example, 91% of students passed in 2020. UW Milwaukee was the first university to offer an asynchronous online nursing PhD in 2003. Today, most campus-based undergraduate and graduate courses are available online as well.

#4:

Alverno College

Alverno College's JoAnn McGrath School of Nursing and Health Professions has trained skilled caregivers since 1932. The school offers a plethora of nursing pathways and specializations. Undergraduates can pursue a traditional BSN degree, an accelerated 2+2 program, or an RN-to-BSN completion option. The two prelicensure programs collectively graduate 150-200 students annually, with a solid 89% first-time NCLEX pass rate over the past decade. Students benefit from guaranteed clinical placements, as well as extensive technical practice in the college's clinical learning and simulation centers. Graduate nursing students can pursue five advanced practice specializations through either an MSN degree or a post-master's certificate. In 2017, Alverno College unveiled its first doctoral program: a post-master's DNP conducted in a flexible hybrid format with leadership and direct care tracks. In January 2020, the college launched a direct-entry MSN program that enables students with a non-nursing bachelor's degree to enter the nursing profession after 18 months of intensive, fulltime study.

#5:

Carroll University

The College of Health Sciences at Carroll University offers a traditional prelicensure bachelor of science in nursing. Students develop entry-level nursing skills through a combination of coursework, laboratory simulations, and clinical experiences. Nursing courses and laboratory simulations begin during freshman year. As students move through the program, they have the opportunity to focus their training on specific domains like medical-surgical nursing, pediatric nursing, palliative care, psychiatric nursing, or intensive care. Over the past decade, Carroll's BSN graduates have achieved a phenomenal 98% first-time pass rate on the NCLEX-RN licensure exam.

#6:

Milwaukee School of Engineering

Milwaukee School of Engineering, also known as MSOE, is a private non-profit university that specializes in engineering, business, and nursing education. The School of Nursing leads two baccalaureate programs: a traditional prelicensure pathway and an accelerated second degree. Both BSN programs offer students direct admission and guaranteed placement in the clinical sequence. The university offers rolling admission for the traditional BSN program. Admission to the accelerated program happens twice annually, and each cohort is limited to just 32 students. The accelerated second degree program requires just 18 months of fulltime study. MSOE graduates 50-80 students annually across these two programs. Since 2017, these students have enjoyed a 95% first-time pass rate on the NCLEX national licensure examination. Nearly 100% of students are either employed or enrolled in further nursing education within six months of graduation.

#7:

Cardinal Stritch University

Cardinal Stritch University is one of the largest Franciscan institutions of higher education in North America. The Ruth S. Coleman College of Nursing and Health Sciences offers nursing pathways at both the baccalaureate and master's degree levels. Undergraduates have three options. Traditional college students can enter the prelicensure BSN program, which offers direct admission to freshmen. This new offering just graduated its first cohort in 2017. Registered nurses can enroll in Stritch's RN-to-BSN pathway, which conducts coursework online to cater towards working professionals. Finally, ADN students in the Wisconsin Technical College System can take advantage of Stritch's concurrent enrollment collaborative, which may enable them to complete their ADN with the majority of their BSN credits already earned. At the graduate level, Cardinal Stritch University offers an MSN degree with educator and leader concentrations. The MSN program also accommodates busy RN schedules by meeting face-to-face one night per week, conducting coursework online, or a blend of the two.

#8:

Wisconsin Lutheran College

Wisconsin Lutheran College is a nationally ranked Christian college that serves approximately 1,200 traditional undergraduate, adult, and graduate students through both on-campus and online programs. The school offers a prelicensure bachelor of science degree in nursing that combines a liberal arts education with a strong science foundation. Nursing students participate in a wide variety of classroom discussions, laboratory exercises, and clinical experiences, with a particular emphasis on serving diverse and vulnerable populations. Since the program's founding approximately a decade ago, BSN graduates have averaged a 92% first-time pass rate on the NCLEX licensure examination. Three of the past four graduating classes each reported a 100% NCLEX pass rate on the first attempt. All twenty-one of Wisconsin Lutheran College's 2019 nursing graduates were employed within one month of graduation.

#9:

Mount Mary University

Mount Mary University was Wisconsin's first four-year, degree-granting Catholic college for women. Today the university serves women in its traditional undergraduate programs and both women and men in its graduate and adult programs. Mount Mary recently launched a four-year, 120-credit prelicensure BSN program that features small class sizes and direct admission for incoming freshmen. Coursework is conducted in the university's 6,500-square-foot Health Sciences Center, Nursing Skills Lab, and Interprofessional Simulation Lab, with clinical rotations at top healthcare facilities across Southeastern Wisconsin. Mount Mary also offers a unique program called the Nursing 1-2-1 Partnership in conjunction with Milwaukee Area Technical College and Waukesha County Technical College. This innovative curriculum enables prelicensure students to complete an associate degree at their local technical college, earn licensure as a registered nurse, and complete a BSN degree at Mount Mary University – all in just four years. Finally, the university offers an online RN-to-BSN completion program conducted in accelerated eight-week class sessions. Students can complete the curriculum in as little as two years, or in even less time with summer classes. The RN-to-BSN program is open to both women and men.

#10:

Herzing University

Founded by Henry and Suzanne Herzing in 1965, Herzing University was the first post-secondary institution focused on preparing students for careers in the computer industry. The university now conducts more than thirty programs in technology, business, healthcare, and public safety. Herzing operates three Wisconsin campuses located in Kenosha, Madison, and Milwaukee (Brookfield). The Kenosha and Milwaukee campuses offer a practical nursing diploma, and all campuses offer a prelicensure BSN program with three distinct pathways (generic, LPN/paramedic advanced standing, accelerated second degree). Practical nursing students have averaged a 91% first-time pass rate on the NCLEX-PN licensure exam over the past decade. BSN graduates have scored an 82% first-time pass rate on the NCLEX-RN licensure exam since the program's launch in Wisconsin.