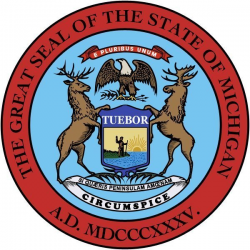 For our 2021 rankings, the research team at Nursing Schools Almanac collected data on over 3,000 nursing schools and campuses throughout the United States. We evaluated each school on three dimensions:
The institution's academic prestige and perceived value
The breadth and depth of nursing programs offered
Student success, particularly on the NCLEX licensure examination
We then combined these assessments into an overall score and ranked the schools accordingly. For a detailed description of our assessment methodology and dimension weights, please see here.
#1:

University of Michigan

The University of Michigan School of Nursing (UMSN) offers the #8 MSN program and the #14 DNP program in the country according to U.S. News & World Report. The school's nursing administration, adult-gerontology nurse practitioner, family nurse practitioner, and nursing informatics specialties are all ranked in the top ten nationally. At the undergraduate level, BSN students have achieved strong NCLEX pass rates, as high as 97% in some recent quarters. In addition to a wide range of nursing courses, the school provides innovative opportunities like its Global Health Concentration. Students benefit from state-of-the-art clinical simulation labs and partnerships with some of the best preceptors in the country.

#2:

Michigan State University

The College of Nursing at Michigan State University has educated more than 6,000 nurses in its storied history. Over the past decade, MSU is among the top thirty universities nationwide in NIH funding for nursing research. The College of Nursing has received over $7.4 million in grants to enhance its nursing infrastructure. Students benefit from the new three-story, 50,000-square-foot Bott Building for Nursing Education and Research, which includes several seminar classrooms, faculty workstations, a PhD student collaboratory, and a student lounge. The school also supports initiatives for international learning in Africa, China, and England.

#3:

Grand Valley State University

Since its inception in 1973, Grand Valley State University's Kirkhof College of Nursing (KCON) has a history of successful innovations in nursing education. KCON has 26 tenured or tenure-track faculty members and hosts a dedicated academic nurse-managed center that provides care to students, faculty, and staff – part of a national network of nursing centers that share expertise. The college offers three BSN tracks (traditional, second degree, RN-to-BSN), two graduate degrees (MSN, DNP), and a post-baccalaureate Interprofessional Palliative and Hospice Care Certificate.

#4:

Oakland University

Oakland University's School of Nursing is the largest state-supported nursing program in Michigan, with more than 1,600 undergraduates and 200 graduate students. Greater than 95% of alumni find employment in the tri-county area, contributing substantially to the region's economy. The school has approximately 270 clinical partners including some of Detroit's top hospitals and facilities, and it boasts 360 one-on-one preceptor experiences. Nursing students can apply to a broad range of undergraduate and graduate programs, including a unique MSN in forensic nursing.

#5:

University of Detroit Mercy

The McAuley School of Nursing at the University of Detroit Mercy offers a broad range of nursing programs. Options include a traditional BSN, a second degree BSN, an RN-to-BSN completion pathway, and a DNP with post-BSN and post-MSN entry points. The DNP program has several popular majors including adult-gerontology clinical nurse specialist, clinical nurse leader, health systems management, family nurse practitioner, and nursing education. Detroit Mercy also offers a master of science in nurse anesthesia (MSNA) degree program that has been ranked among the top ten in the country by U.S. News & World Report. An impressive 91% of MSNA graduates pass the NBCRNA certification exam on their first attempt.

#6:

Wayne State University

Wayne State University is the third-largest public educational institution in Michigan and one of the nation's fifty largest public schools. The university serves over 27,000 students across thirteen distinct colleges and schools. The College of Nursing offers a breadth of BSN options for undergraduates including traditional, freshman direct-admit, honors, second degree, veterans, and RN-to-BSN pathways. Prelicensure BSN students consistently perform well on the NCLEX-RN licensure exam, with a 94% first-time pass rate in 2016 and a perfect 100% first-time pass rate in 2015. Graduate students can pursue six different tracks in the MSN program and eight distinct clinical specialties in the DNP curriculum. Wayne State also conducts a nursing PhD program that offers full-time and part-time pathways to both BSN- and MSN-prepared entrants.

#7:

Madonna University

Madonna University's College of Nursing and Health offers a breadth of undergraduate and graduate nursing programs. Undergraduates can pursue a prelicensure BSN or RN-to-BSN degree completion. Graduate students have five MSN specialty tracks, a joint MSN/MBA dual degree option, four graduate certificates, and a post-master's DNP degree. These nursing programs embody the university's Catholic and Franciscan commitment to serving the community. Twenty-six nursing faculty members guide students through lab experiences, high-fidelity simulation, and clinical practice in a variety of healthcare settings. The college's Nursing Simulation Lab has four mock hospital rooms, a home health community room, and a ten-bed skills laboratory.

#8:

Hope College

Hope College is a four-year private liberal arts college that serves more than 3,000 students across ninety majors, minors, and pre-professional programs. The Department of Nursing offers a prelicensure BSN program that boasts a 97% NCLEX exam pass rate over the last seven years. Students graduate from the program with hands-on research experience and at least 500 hours of clinical practice. Nursing majors can choose to graduate with a minor – or even a double major – in related fields like psychology, sociology, or modern and classical languages.

#9:

Saginaw Valley State University

The College of Health and Human Services at Saginaw Valley State University offers several options in both baccalaureate and graduate nursing education. Undergraduate programs include a prelicensure BSN and an RN-to-BSN completion pathway. Graduate students can pursue either a traditional MSN or an RN-to-MSN pathway. The MSN program has an accelerated option and four tracks including family nurse practitioner, clinical nurse leader, nurse educator, and nurse administrator. A primary care FNP post-graduate certificate is also available, with non-clinical courses offered in a hybrid format for working nurses who already hold a graduate nursing degree in another concentration.

#10:

Concordia University Ann Arbor

Concordia University Ann Arbor (CUAA) is a member of the Lutheran Church-Missouri Synod and one of nine campuses that form the nationwide Concordia University System. The Ann Arbor campus opened its doors more than fifty years ago. Today, CUAA serves more than a thousand students, making it one of the fastest-growing private universities in the Midwest. The School of Nursing offers a traditional prelicensure BSN program on the Ann Arbor campus. Nursing students have the opportunity to work and learn in the skills lab, simulation center, and abroad. The simulation center includes five hospital rooms, an apartment, a chapel, and a courtroom. CUAA students also have access to a breadth of online nursing programs conducted by the school's sister campus, Concordia University Wisconsin. These offerings include an RN-to-BSN curriculum, an MSN degree with three concentrations (adult-gerontology primary care nurse practitioner, family nurse practitioner, nurse educator), and a DNP program with both post-baccalaureate and post-master's tracks.

#11:

Calvin University

Calvin University is one of the top regional colleges in the Midwest. A Christian school, Calvin University serves 3,700 students across more than 100 majors, minors, and programs. The university offers a fully accredited BSN program that emphasizes practical training and experience. Nursing simulation is integrated throughout the curriculum with a variety of across-the-life-span, scenario-based simulations. Students have opportunities to work in local hospitals, neighborhood clinics, and schools. They can also study abroad in places like Nepal, Mexico, and China. 100% of Calvin University's BSN graduates are in graduate school or a job within a year of graduation.

#12:

University of Michigan - Flint

With nearly a dozen degree pathways, the School of Nursing at the University of Michigan - Flint has one of the largest nursing programs in the country. Undergraduate options include the traditional BSN, accelerated second degree BSN, RN-to-BSN, veterans BSN, and a nursing direct program for exceptional high school seniors. UM-Flint also offers a breadth of graduate nursing options, including the Rural Health program and the Academic Partnerships for Nurse Practitioner Students program. These unique programs place MSN and DNP nurse practitioner students in primary care clinics in rural and underserved settings. Licensed nurse practitioners may also earn a post-graduate PMHNP certificate.

#13:

Andrews University

The Andrews University School of Health Professions has two undergraduate nursing programs and one graduate nursing program. Undergraduates can pursue either a prelicensure BSN degree or an online RN-to-BSN. Prelicensure BSN graduates have enjoyed strong NCLEX-RN exam pass rates of 94-100% over the past several years. At the graduate level, the university offers a DNP program with family nurse practitioner emphasis. Andrews is the first Seventh-day Adventist school to allow students to matriculate directly from a bachelor of science track into the DNP program.

#14:

Ferris State University

Ferris State University has five nursing degree pathways including prelicensure BSN, RN-to-BSN, traditional MSN, RN-to-MSN, and DNP. The prelicensure BSN program is a five-semester professional sequence track for traditional nursing students. The RN-to-BSN is designed for nurses who were originally prepared at the ADN or diploma level. The MSN programs at Ferris offer three concentrations: nursing administration, nursing informatics, and nursing education. The RN-to-BSN and MSN pathways are all offered fully online. Launched in 2017, the DNP is mostly online as well with one intensive year. Students may complete the program within two calendar years.

#15:

Northern Michigan University

Northern Michigan University's School of Nursing places special emphasis on developing critical thinking skills and therapeutic techniques through both classroom and clinical experiences. Students in the program work with faculty and other nurses in a variety of local and regional healthcare facilities to gain hands-on experience in actual patient care. Students will also hone their skills through lab and simulation experiences, as well as through clinical courses that take place in a state-of-the-art Nursing Technology Center. Graduates of the NMU nursing program enjoy a 90% job placement rate within six months of completing the program.

#16:

Western Michigan University

The Bronson School of Nursing at Western Michigan University has a unique nursing program that encourages interprofessional activities with other College of Health and Human Services disciplines. Degree pathways include the traditional BSN, RN-to-BSN, and MSN. The four-year BSN prepares students for leadership and management roles at hospitals, clinics, public health agencies, schools, occupational settings, and health and wellness centers. The RN-to-BSN allows licensed RNs to earn the BSN online in two years or less. The MSN also features online course delivery along with nurse educator, addiction, and gerontology tracks. Students in all programs enjoy state-of-the-art classrooms and labs, clinical experiences at major healthcare facilities, and extensive job placement services.

#17:

Chamberlain University

Chamberlain University's Troy campus offers a prelicensure BSN program with no prerequisites, designed to be completed in just three years of fulltime study. This provides students the opportunity to earn their degree one year faster than at a traditional four-year institution. Students in the program receive hands-on experience through both the Chamberlain SIMCARE Center and onsite clinical settings, allowing them to work side-by-side with faculty, mentors, peers, and experienced professional nurses as they refine their patient care skills. Graduates of the BSN program are prepared to take the NCLEX-RN national licensure examination. The 2017 graduating class from Chamberlain's Troy campus earned an outstanding 95% first-time pass rate on the exam.

#18:

Eastern Michigan University

What began as a small teacher's college has grown into a major learning and research institution, offering more than 350 programs to 21,000 students. Eastern Michigan University has trained aspiring nurses in particular for nearly fifty years. The undergraduate curriculum offers three BSN pathways: traditional prelicensure, second degree accelerated, and RN-to-BSN degree completion. The MSN program has two adult-gerontology specializations (clinical nurse specialist or primary care nurse practitioner), as well as clinical research and nursing education tracks. Graduate students can also pursue a terminal DNP degree in either adult-gerontology specialization.

#19:

Spring Arbor University

Spring Arbor University has two options for BSN students: a traditional prelicensure program and an RN-to-BSN pathway. The BSN curriculum blends the liberal arts and nursing science to lay a foundation for communication, leadership, and critical thinking. The university provides research and clinical opportunities at both Henry Ford Allegiance Health and Hillsdale Hospital. Students also enjoy a student-to-faculty ratio of 15:1 and a brand new state-of-the-art clinical simulation lab, which allows students to complete up to 50% of the required clinical hours on campus. At the graduate level, SAU offers several MSN specializations including adult-gerontology primary care, education, and family nurse practitioner. The MSN's flexible online format accommodates a number of pathways, including RN-to-MSN and a unique MSN/MBA dual degree.

#20:

Alma College

Alma College is a private institution that emphasizes personalized education, social responsibility, and a diverse breadth of learning opportunities including study abroad trips, fellowships, and internships. Launched in 2014, the BSN program incorporates early clinical experiences that prepare students to deliver high-quality treatment and adapt quickly to changing patient needs. Students are encouraged to take classes in other academic programs that complement their nursing courses, with a particular focus on critical thinking, ethics, research, communication, leadership, and creativity. The first BSN graduating class recently achieved an impressive 91% pass rate on the NCLEX-RN licensure examination.

#21:

Davenport University

Davenport University serves more than 7,000 traditional and adult students. The Mable Engle Nursing Program is one of four divisions within the university's College of Health Professions. Undergraduate options include an LPN certificate, a prelicensure BSN degree, and an RN-to-BSN completion program. The LPN program is offered on Davenport University's Midland and Warren campuses, with entry tracks for both high school graduates and adult learners. The prelicensure BSN program is conducted across four campuses including the university's main campus in Grand Rapids, while the RN-to-BSN pathway is offered online. Graduate nursing students can pursue an MSN degree with generalist, family nurse practitioner, and nursing education tracks.

#22:

Lawrence Technological University

Named one of America's top colleges by Forbes, Lawrence Technological University provides more than 100 academic programs to over 4,000 students. The university's BSN program is administered by the Department of Natural Sciences, part of the College of Arts and Sciences. The program was made possible through an innovative partnership with Ascension Michigan. Students begin rotating though the six Ascension Michigan hospital locations from day one, with nursing classes integrated across the curriculum. They also gain extensive hands-on learning through co-op and internship opportunities, as well as access to state-of-the-art laboratories.

#23:

Siena Heights University

Siena Heights University just celebrated the 100th anniversary of its founding by the Adrian Dominican Sisters. The university offers two baccalaureate nursing programs: a campus-based prelicensure BSN and an online RN-to-BSN pathway. The BSN curriculum is approved by the Michigan Board of Nursing and accredited by the Commission on Collegiate Nursing Education. Nursing courses cover a broad range of critical topics including health assessment; gerontology and end-of-life care; ethical, cultural, and spiritual nursing practice; and care of the client with complex needs. Prelicensure students have performed exceptionally well on the NCLEX exam, including a 94% first-time pass rate in 2017 and a 96% first-time pass rate in 2018. RN-to-BSN students enjoy an online baccalaureate platform consistently ranked the best in Michigan and among the top 30 nationally by U.S. News & World Report.

#24:

Lake Superior State University

Lake Superior State University is situated on the site of the former Fort Brady, creating a distinctive campus environment. The College of Health and Behavior's School of Nursing has provided nursing education for forty years. The school's prelicensure BSN program has a unique component that allows students to gain clinical experience at hospitals and community agencies in both Sault Ste. Marie, Ontario and Sault Ste. Marie, Michigan. The BSN program graduates 40-50 students annually; over the past eight years, these students have enjoyed a 90% first-time pass rate on the NCLEX-RN licensure exam. Recent graduating classes have also achieved a 100% job placement rate.

#25:

Rochester University

Rochester University provides undergraduate and accelerated learning programs to around 1,100 students annually. The School of Nursing offers both a traditional prelicensure BSN and an RN-to-BSN pathway. The program's curriculum is grounded in the six primary concepts of spirituality, caring, critical thinking, communication, cultural understanding, and community orientation. The traditional BSN requires four years of fulltime study, while the RN-to-BSN can be completed in just 12 months. Graduates of the traditional BSN program have scored an 81% NCLEX pass rate over the past three years. The most recent cohort achieved a 90% pass rate.

#26:

Finlandia University

Finlandia University was founded in 1896 by Finnish immigrants. Originally named Suomi College, Finlandia is the only institution of higher learning in North America founded by Finns. The university's College of Health Sciences offers both a traditional prelicensure BSN and an RN-to-BSN bridge program. Finlandia students have the unique opportunity to participate in the college's service and learning trip to Tanzania, which allows them to work in a Tanzanian hospital for a few weeks over summer break. Graduates of the prelicensure BSN program consistently perform strongly on the NCLEX-RN national licensure examination, including a perfect 100% first-time pass rate in 2016.

#27:

Olivet College

Founded in 1844, Olivet College is affiliated with the United Church of Christ and the National Association of Congregational Christian Churches. The school's stated mission is to produce graduates that embody the divine art and science of doing good to others. Olivet's RN-to-BSN degree completion program is designed for working professionals. Students may attend classes in several formats: face-to-face at Kellogg Community College, interactively online in realtime, or enhanced online at the student's convenience. The program is designed specifically for individuals who hold an associate's degree in nursing and an active, unencumbered RN license in the state of Michigan. Students may complete the program within five semesters.

#28:

Schoolcraft College

Schoolcraft College serves more than 36,000 students across a diverse breadth of credit courses, continuing education, and professional development courses. The college offers three distinct levels of education for aspiring nurses. Entry-level candidates can quickly complete a six-credit nursing assistant course for eligibility to take the Michigan Nurse Aide Exam. With ten additional general education credits, these students will complete their nursing assistant training program skills certificate. Aspiring LPNs can complete a practical nursing certificate in one full year of study, while aspiring RNs can pursue either the traditional five-semester pathway or a bridge program that grants advanced standing to LPNs. Over the past three years, Schoolcraft graduates have scored an 89% first-time pass rate on the NCLEX-RN licensure exam and a perfect 100% first-time pass rate on the NCLEX-PN licensure exam.

#29:

Macomb Community College

Macomb Community College provides learning experiences to 48,000 students annually through more than 200 degree and certificate programs. The college's ADN program boasts outstanding student outcomes, including an 85% completion rate within a three-year period and a 95% employment rate within six months of graduation. Over the past eight years, nursing graduates have also achieved a 92% first-time pass rate on the NCLEX-RN licensure examination, far exceeding the state and national averages. Students learn and work in Macomb's human patient simulator lab, which includes a state-of-the-art computer-controlled mannequin.

#30:

Monroe County Community College

Monroe County Community College offers both a three-semester certificate in practical nursing and a five-semester associate of applied science (AAS) degree in professional nursing. Both programs are offered through the college's Health Sciences Division, and both have a track record of excellent student outcomes. For example, AAS graduates have scored a 94% pass rate on the NCLEX-RN licensure exam over the past eight years. LPN students have notched three consecutive years with a perfect 100% NCLEX-PN pass rate. Graduates of both programs can seek employment in a range of structured practice settings, including acute care hospitals, extended care facilities, nursing homes, clinics, and physicians' offices.