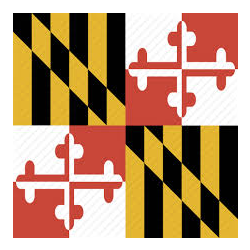 For our 2021 rankings, the research team at Nursing Schools Almanac collected data on over 3,000 nursing schools and campuses throughout the United States. We evaluated each school on three dimensions:
The institution's academic prestige and perceived value
The breadth and depth of nursing programs offered
Student success, particularly on the NCLEX licensure examination
We then combined these assessments into an overall score and ranked the schools accordingly. For a detailed description of our assessment methodology and dimension weights, please see here.
#1:

Johns Hopkins University

The Johns Hopkins School of Nursing is ranked among the top three MSN, DNP, and online nursing programs by U.S. News & World Report. The school has also earned three consecutive NLN Center of Excellence designations for enhancing student learning and professional development. Johns Hopkins educates approximately 1,200 diverse nursing students, including 500 fulltime and 700 parttime students. The university recently transitioned from a prelicensure BSN program to a direct entry MSN program. The first three graduating classes of the direct entry MSN have scored a stellar 94% NCLEX pass rate. Johns Hopkins offers two other MSN tracks, a DNP with seven advanced practice specializations, and a doctor of philosophy (PhD) in nursing.

#2:

University of Maryland

The University of Maryland School of Nursing (UMSON) currently enrolls nearly 2,000 nursing students. The university has received a top-ten ranking from U.S. News & World Report in at least ten different nursing specialty areas. UMSON also places #13 in NIH nursing research funding over the past decade. The school graduates approximately 300 prelicensure BSN students and another 100 direct entry MSN students annually. These individuals have passed the NCLEX exam at an impressive 90% first-attempt rate over the past decade. UMSON has 154 faculty members (136 of whom are fulltime), engages with more than 700 faculty associates and clinical preceptors, and offers students access to four organized research centers.

#3:

Salisbury University

The Department of Nursing at Salisbury University graduates 80-100 prelicensure BSN students each year. These students consistently maintain one of the strongest baccalaureate NCLEX performances in Maryland, scoring a 93% first-time pass rate over the past decade. Salisbury has three BSN options: the traditional undergraduate degree, an accelerated pathway for non-nursing college graduates, and an RN-to-BSN completion program. Its MSN program has two tracks: nurse educator and healthcare leadership. Salisbury also offers post-BSN and post-MSN entry points for its DNP program.

#4:

Towson University

The Department of Nursing at Towson University has a unique dual-enrollment program that allows students to enroll simultaneously in an ADN program at a participating community college and the BSN program at Towson University. Students in this accelerated year-round program can earn both degrees in just 2.5 years. Towson also offers a traditional BSN program that graduates 150-200 prelicensure candidates each year. These students have averaged an 87% first-time NCLEX pass rate over the past decade. Nurses who already possess a BSN degree may enroll in Towson's nursing education certificate program or its MSN degree program. MSN students take classes together one day each week, making this the only graduate nursing program in Maryland organized as a fulltime cohort.

#5:

Notre Dame of Maryland University

Notre Dame of Maryland University (NDMU) was founded by the School Sisters of Notre Dame in 1895. The university's School of Nursing offers several CCNE-accredited programs at the baccalaureate and master's degree levels. Undergraduates can pursue one of three BSN pathways: traditional, accelerated second degree, and RN-to-BSN (either campus-based or online). The prelicensure BSN pathways launched earlier this decade, and students have since averaged a 90% first-time pass rate on the NCLEX licensure exam. At the graduate level, NDMU offers nursing administration and nursing education tracks in both its MSN degree program and its post-MSN certificate. Nursing students learn and work in the Center for Caring with Technology, which includes simulation labs equipped with computer-powered human simulator mannequins. This facility provides a realistic and risk-free environment for students to practice nursing skills and develop clinical reasoning.

#6:

Uniformed Services University of the Health Sciences

The Daniel K. Inouye Graduate School of Nursing at the Uniformed Services University of the Health Sciences was established by Congressional action in 1993. Over the intervening twenty-five years, the institution has graduated nearly 1,000 military and federal nursing leaders. The university's DNP program prepares APRNs to provide high-quality patient care in a range of settings (both traditional and austere), to support combat and humanitarian operations, and to lead healthcare policy in the unique military and federal environments. The nursing PhD program prepares nurse scientists to conduct original research aligned with the priorities of the military and federal health systems. USU students pay no tuition; indeed, they receive a salary during their enrollment. Nursing graduates have enjoyed exceptional outcomes, including a 99.9% overall certification pass rate since the GSN's inception.

#7:

Stevenson University

The Sandra R. Berman School of Nursing and Health Professions at Stevenson University offers traditional BSN, associate's-to-bachelor's (ATB), RN-to-BSN, MSN, and RN-to-MSN programs. The traditional BSN program features small class sizes and clinical courses beginning in junior year. Over the past decade, BSN graduates have achieved an 86% pass rate on the NCLEX-RN licensure exam. The ATB program allows students to begin courses toward a baccalaureate degree in nursing at Stevenson while they are simultaneously completing their associate's degree in nursing at another institution. The RN-to-BSN and MSN programs are both offered online, and the RN-to-MSN pathway is available in both hybrid and fully online formats.

#8:

Hood College

Hood College is a coed, independent, liberal arts college with a 125-year educational history. The college offers more than fifty academic programs to a tight-knit student body of approximately 1,100 undergraduates and 960 graduate students. The Department of Nursing recently launched a four-year prelicensure bachelor of science in nursing degree program. The BSN curriculum builds on the college's liberal arts foundation with coursework focused on nursing leadership, evidence-based practice, nursing research, critical thinking, nursing theory, and communication. This coursework is complemented by extensive clinical experiences as well as hands-on practice in the college's simulation and skills laboratories. Since the nursing program's inception, Hood College students have achieved an 83% first-time pass rate on the NCLEX-RN national licensure examination.

#9:

Frostburg State University

Frostburg State University is the only institution in the University System of Maryland located in the state's Appalachian highlands. The school offers several innovative pathways to a baccalaureate nursing degree. Existing RNs can enroll in an RN-to-BSN program which delivers coursework online via an asynchronous study platform. The program currently includes nurses from numerous counties across Maryland, Ohio, Pennsylvania, Virginia, and West Virginia. Maryland community college students can dually enroll at Frostburg State University through the associate's-to-bachelor's (ATB) program. The university also offers a collaborative four-year BSN program in partnership with Allegany College of Maryland. At the graduate level, nursing students can pursue four of the most popular MSN concentrations: family nurse practitioner, nursing administration, nursing education, and psychiatric-mental health nurse practitioner.

#10:

Carroll Community College

Carroll Community College just celebrated its 25th anniversary. The college serves more than 11,000 credit and noncredit students across a variety of program areas. Nursing is one of the school's five most popular majors. Carroll offers a practical nursing certificate and an associate of science degree in nursing. The AS nursing program conducts both a traditional pathway and an LPN-to-RN bridge option. The college also holds dual enrollment agreements with five partner institutions including Frostburg State University, Towson University, and the University of Maryland. Dually enrolled students can earn their BSN degree faster by taking courses concurrently at Carroll and the partner university. Across all programs, nursing graduates enjoy excellent outcomes. Eleven of the past twelve LPN classes have achieved a perfect 100% pass rate on the NCLEX-PN licensure exam. AS graduates have averaged a 90% pass rate on the NCLEX-RN licensure exam during that same timeframe.

#11:

Ana G. Méndez University

The Capital Area campus of Ana G. Méndez University (UAGM) has served the DC metropolitan region for seven years, with nearly 200 graduates to date. The university employs a discipline-based dual language immersion model, with coursework conducted 50% in English and 50% in Spanish. The School of Health Sciences offers a CCNE-accredited prelicensure BSN program that prepares nurse generalists to respond to the needs of diverse communities. Students have access to nursing, computer, and language laboratories, as well as a library for research and studying. UAGM's Capital Area campus has graduated three BSN classes thus far, each one a tight-knit cohort of approximately 8-10 students apiece.

#12:

Howard Community College

Howard Community College leads one of the largest nursing education programs in Maryland. The college graduates approximately 130 students annually from its flagship ADN program, with a strong 87% first-time pass rate on the NCLEX-RN licensure exam over the past decade. The associate's degree program is noted for its flexibility, offering both a traditional two-year pathway and an accelerated 14-month option. HCC also offers career bridge opportunities for existing LPNs, paramedics, and military personnel to earn advanced standing. Graduates can transfer directly into the RN-to-BSN programs at six state universities (including the prestigious University of Maryland), as well as the private Stevenson University (previously known as Villa Julie College). HCC also offers an 11-month practical nursing certificate program. Although smaller in size with approximately a dozen graduates annually, the LPN program has a phenomenal 98% NCLEX-PN pass rate over the past decade. Each of the last five graduating classes scored a perfect 100% NCLEX-PN pass rate.

#13:

Harford Community College

Harford Community College enrolls approximately 2,000 fulltime students, 7,500 part-time students, and 11,000 continuing education students annually. Among the school's many program offerings is an associate of science degree that prepares students for initial registered nursing licensure. This program offers two tracks: a traditional 70-credit course of study and an LPN-to-RN transition pathway. The latter option enables licensed practical nurses to join the nursing program in the second semester and to challenge some of the second-semester coursework. Across both tracks, Harford Community College graduates between 100 and 150 associate's degree students annually. Over the past decade, these nursing students have averaged an 88% first-time pass rate on the NCLEX licensure examination. The past two graduating classes scored 92% and 93% first-time NCLEX pass rates, respectively.

#14:

Montgomery College

Montgomery College offers an associate's degree in nursing at its Takoma Park / Silver Spring campus. While admission to the college is open to all students, nursing is a selective application-based program with a limited enrollment of 132 students per semester. The nursing curriculum offers several pathways. Students who are new to healthcare can follow a generic two-year course of study. Existing LPNs, military corpsmen, and paramedics can bypass the first year with an intensive ten-week summer transition course. Over the past decade, nursing graduates have averaged an 86% first-time pass rate on the NCLEX licensure examination. Successful nursing graduates can take advantage of Montgomery College's transfer agreements with numerous institutions including Drexel University, George Washington University, and Towson University. The college also offers a unique dual-admission program in partnership with the University of Maryland School of Nursing.

#15:

Frederick Community College

Over the course of its sixty-year history, Frederick Community College has served more than 200,000 students across nearly one hundred degree and certificate programs. Nursing education at Frederick Community College consists of both traditional and transition programs. The college offers a practical nursing certificate and several associate's degree pathways, including a daytime cohort, an evening/weekend cohort, and a transition-to-RN bridge program. The final option grants advanced standing to LPNs, paramedics, air force technicians, army medics, and navy corpsmen. Frederick Community College also partners with Frostburg State University, Towson University, and the University of Maryland to offer a dual-admission RN-to-BSN pathway. Graduates of all programs have enjoyed success on their licensure examinations. Over the past decade, LPN graduates achieved an exceptional 96% NCLEX-PN pass rate, while ADN graduates averaged a 90% NCLEX-RN pass rate over the same time period.

#16:

College of Southern Maryland

The College of Southern Maryland has offered its LPN program for 41 years and its ADN program for 37 years. ADN students can pursue one of several options: a traditional pathway, an LPN-to-ADN transition pathway, or a medic/corpsman-to-ADN bridge pathway. First-year ADN students can take classes at any of the college's campuses in La Plata, Leonardtown, or Prince Frederick. Second-year students complete their nursing courses at the La Plata campus. LPN students must also complete their program of study in La Plata. Graduates from both programs have an excellent track record of success. The LPN program typically graduates a small cohort of 6-10 students annually, with an impressive 95% NCLEX-PN pass rate over the past decade. The ADN program graduates a much larger class of 80-100 students annually, with a solid 88% NCLEX-RN pass rate over the past decade.

#17:

Washington Adventist University

Washington Adventist University has served students since 1904 under a variety of monikers including Washington Foreign Mission Seminary and Columbia Union College. Today the university enrolls approximately 1,500 students across more than 100 academic programs. At the undergraduate level, aspiring nurses can pursue a traditional four-year bachelor of science in nursing through the Edyth T. James Department of Nursing. BSN students enjoy access to the university's numerous clinical partners including Washington Adventist Hospital, Shady Grove Adventist Hospital, Holy Cross Hospital, and National Naval Medical Center. Graduate nursing students have several options through the School of Graduate and Professional Studies. The school offers MSN concentrations in both nursing education and nursing / business leadership. ADN-prepared nurses can take advantage of an RN-to-MSN bridge process that smooths the transition to graduate nursing study.

#18:

Anne Arundel Community College

Anne Arundel Community College is the largest single-campus community college in Maryland, serving nearly 40,000 students across more than 225 programs of study. The college offers several pathways for aspiring nurses, including a certificate in practical nursing, a traditional associate of science (AS) degree in professional nursing, and a bridge AS program that awards advanced placement to LPNs, paramedics, and veterans. AACC also provides two transfer degree options – one nursing-specific and one general – that allow students to transition seamlessly to a four-year institution upon graduation. Nursing students consistently enjoy excellent outcomes. The LPN certificate program has averaged an impressive 98% first-time NCLEX-PN pass rate over the past decade. The AS program typically graduates more than 100 students annually, with a stellar 95% NCLEX-RN pass rate over the past decade.

#19:

Coppin State University

Coppin State University is a historically black institution, part of the University System of Maryland and a member-school of the Thurgood Marshall College Fund. Overall, the university conducts approximately thirty undergraduate degree programs and a dozen graduate degree programs. The Helene Fuld School of Nursing offers several undergraduate pathways including a traditional prelicensure BSN, an accelerated second degree, and an RN-to-BSN degree completion program. The school also provides two options for aspiring family nurse practitioners, with both an MSN degree and a post-master's certificate in this specialty field. In 2015, the Helene Fuld School of Nursing launched Coppin State's first doctoral program, a post-master's doctor of nursing practice. The DNP curriculum is presented in traditional, hybrid, and online formats with both a fulltime option (three courses per semester) and a part-time option (two courses per semester).

#20:

Bowie State University

Established in 1865, Bowie State University was Maryland's first historically black public university. The Department of Nursing offers several baccalaureate pathways and two graduate areas of specialization. Undergraduates can pursue a traditional four-year prelicensure BSN, an accelerated track, or an RN-to-BSN completion option. The accelerated track is designed for students who already have some college credit or even hold a non-nursing bachelor's degree. The RN-to-BSN program conducts both face-to-face and online coursework. Graduate nursing students can pursue a career as a family nurse practitioner or a nurse educator through either an MSN degree or a post-master's certificate. The MSN curriculum incorporates more than 600 hours of clinical practice. Bowie State students gain hands-on experience in the university's state-of-the-art nursing simulation lab as well as through internships in award-winning facilities.