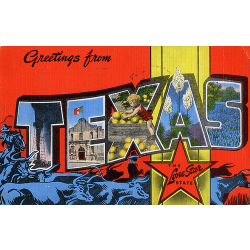 Licensed vocational nurses provide frontline patient care under the supervision of surgeons, physicians, and registered nurses. They collect samples for testing, monitor medical equipment, measure vital signs, dress wounds, provide injections, and gather medical information from patients. Some LVNs even help to deliver, care for, and feed infants. Experienced LVNs may supervise certified nursing assistants and aides (CNAs).
In order to perform these duties, licensed vocational nurses must hold advanced knowledge in the areas of anatomy, first aid, medical-surgical nursing, nutrition, obstetrics, pediatrics, pharmacology, and physiology. To accomplish this, aspiring LVNs must complete a state-approved certificate or diploma program at an accredited institution of higher learning. The Texas Board of Nursing has approved more than ninety such LVN training programs across the state. These programs typically take 12 months of fulltime study to complete. Upon graduation, students must successfully pass the National Council Licensure Examination for Practical Nurses (NCLEX-PN) before commencing practice.
Newly minted vocational nurses can expect a strong job market and competitive salaries. In the state of Texas, LVNs earn an average salary of $48,380 per year, according to recent data (May 2020) from the U.S. Bureau of Labor Statistics. Nearly 70,000 vocational nurses are employed across the state. LVN employment is expected to grow by 9% over the coming decade, much faster than the average for all occupations.
To help aspiring vocational nurses evaluate their options, the research team at Nursing Schools Almanac has compiled an extensive database of student performance on the NCLEX-PN licensure exam. We analyzed this data over a lengthy period of time –- the past decade when possible -- to calculate each program's NCLEX pass rate among first-time test-takers. We then used this metric to rank Texas' LVN programs, from the strongest NCLEX-PN performance (St. Philip's College - New Braunfels) to the weakest (Bell Tech Career Institute). You can find the detailed results of our analysis below.
#1: St. Philip's College - New Braunfels
2189 Farm to Market Road 758
New Braunfels, TX 78130
https://www.alamo.edu/spc
100.0% first-time NCLEX pass rate
Certificate in Vocational Nursing
Average of 9 students graduated per year
Data analyzed from 2011 through 2020

#2: Alvin Community College
3110 Mustang Road
Alvin, TX 77511
https://www.alvincollege.edu
99.6% first-time NCLEX pass rate
Certificate in Vocational Nursing
Average of 25 students graduated per year
Data analyzed from 2011 through 2020

#3: Lone Star College - CyFair
9191 Barker Cypress Road
Cypress, TX 77433
https://www.lonestar.edu
98.6% first-time NCLEX pass rate
Certificate in Vocational Nursing
Average of 14 students graduated per year
Data analyzed from 2011 through 2020

#4: Del Mar College
4101 Old Brownsville Road
Corpus Christi, TX 78405
https://www.delmar.edu
98.3% first-time NCLEX pass rate
Certificate in Vocational Nursing (Multiple Entry/Exit)
Average of 6 students graduated per year
Data analyzed from 2011 through 2020

#5: Blinn College - Brenham
902 College Avenue
Brenham, TX 77833
https://www.blinn.edu
98.0% first-time NCLEX pass rate
Certificate in Vocational Nursing
Average of 20 students graduated per year
Data analyzed from 2011 through 2020

#6: Texarkana College
2500 North Robison Road
Texarkana, TX 75599
https://www.texarkanacollege.edu
97.3% first-time NCLEX pass rate
Certificate in Vocational Nursing
Average of 44 students graduated per year
Data analyzed from 2011 through 2020

#7: Howard College - Big Spring
1001 Birdwell Lane
Big Spring, TX 79720
https://www.howardcollege.edu
97.2% first-time NCLEX pass rate
Certificate in Vocational Nursing
Average of 11 students graduated per year
Data analyzed from 2011 through 2020

#8: Brazosport College
500 College Drive
Lake Jackson, TX 77566
https://www.brazosport.edu
97.1% first-time NCLEX pass rate
Certificate in Vocational Nursing
Average of 10 students graduated per year
Data analyzed from 2011 through 2020

#9: Hill College
1800 Corsicana Highway
Hillsboro, TX 76645
https://www.hillcollege.edu
97.1% first-time NCLEX pass rate
Certificate in Vocational Nursing
Average of 31 students graduated per year
Data analyzed from 2011 through 2020

#10: Lone Star College - North Harris
17200 Red Oak Drive, Suite 200X
Houston, TX 77090
https://www.lonestar.edu
97.0% first-time NCLEX pass rate
Certificate in Vocational Nursing (Multiple Entry/Exit)
Average of 15 students graduated per year
Data analyzed from 2011 through 2019

#11: Temple College - Taylor
516 North Main Street
Taylor, TX 76574
https://www.templejc.edu
97.0% first-time NCLEX pass rate
Certificate in Vocational Nursing
Average of 23 students graduated per year
Data analyzed from 2011 through 2020

#12: Angelina College
3500 South First Street
Lufkin, TX 75901
https://www.angelina.edu
97.0% first-time NCLEX pass rate
Certificate in Vocational Nursing (Multiple Entry/Exit)
Average of 27 students graduated per year
Data analyzed from 2011 through 2020

#13: Tarrant County College
245 East Belknap Street
Fort Worth, TX 76102
https://www.tccd.edu
96.8% first-time NCLEX pass rate
Certificate in Vocational Nursing
Average of 31 students graduated per year
Data analyzed from 2018 through 2020

#14: South Plains College - Plainview
1920 West 24th Street
Plainview, TX 79072
https://www.southplainscollege.edu
96.6% first-time NCLEX pass rate
Certificate in Vocational Nursing
Average of 12 students graduated per year
Data analyzed from 2011 through 2020

#15: Lone Star College - Montgomery
3200 College Park Drive
Conroe, TX 77384
https://www.lonestar.edu
96.4% first-time NCLEX pass rate
Certificate in Vocational Nursing
Average of 20 students graduated per year
Data analyzed from 2011 through 2020

#16: Trinity Valley Community College - Terrell
1551 State Highway 34 South
Terrell, TX 75160
https://www.tvcc.edu
96.4% first-time NCLEX pass rate
Certificate in Vocational Nursing
Average of 19 students graduated per year
Data analyzed from 2011 through 2020

#17: Lone Star College - Kingwood
20000 Kingwood Drive
Kingwood, TX 77339
https://www.lonestar.edu
96.3% first-time NCLEX pass rate
Certificate in Vocational Nursing
Average of 19 students graduated per year
Data analyzed from 2011 through 2020

#18: South Plains College - Reese Center
819 Gilbert Drive
Lubbock, TX 79416
https://www.southplainscollege.edu
96.3% first-time NCLEX pass rate
Certificate in Vocational Nursing
Average of 38 students graduated per year
Data analyzed from 2011 through 2020

#19: Baptist Health System School of Health Professions
8400 Datapoint Drive
San Antonio, TX 78229
https://www.bshp.edu
96.2% first-time NCLEX pass rate
Diploma in Vocational Nursing
Average of 37 students graduated per year
Data analyzed from 2011 through 2020

#20: Navarro College - Mexia
901 North Dr. Martin Luther King Jr. Highway
Mexia, TX 76667
https://www.navarrocollege.edu
96.0% first-time NCLEX pass rate
Certificate in Vocational Nursing
Average of 18 students graduated per year
Data analyzed from 2011 through 2020

#21: Trinity Valley Community College - Palestine
2100 South Loop 256
Palestine, TX 75801
https://www.tvcc.edu
95.7% first-time NCLEX pass rate
Certificate in Vocational Nursing
Average of 21 students graduated per year
Data analyzed from 2011 through 2020

#22: Temple College - Temple
2600 South First Street
Temple, TX 76504
https://www.templejc.edu
95.3% first-time NCLEX pass rate
Certificate in Vocational Nursing
Average of 43 students graduated per year
Data analyzed from 2011 through 2020

#23: Howard College - San Angelo
3501 North US Highway 67
San Angelo, TX 76905
https://www.howardcollege.edu
95.1% first-time NCLEX pass rate
Certificate in Vocational Nursing
Average of 29 students graduated per year
Data analyzed from 2011 through 2020

#24: Paris Junior College
2400 Clarksville Street
Paris, TX 75460
https://www.parisjc.edu
95.0% first-time NCLEX pass rate
Certificate in Vocational Nursing
Average of 53 students graduated per year
Data analyzed from 2011 through 2020

#25: Blinn College - Bryan
1366 Bryan Road
Bryan, TX 77807
https://www.blinn.edu
94.2% first-time NCLEX pass rate
Certificate in Vocational Nursing
Average of 26 students graduated per year
Data analyzed from 2011 through 2020

#26: Austin Community College
3401 Webberville Road
Austin, TX 78702
https://www.austincc.edu
94.2% first-time NCLEX pass rate
Certificate in Vocational Nursing
Average of 58 students graduated per year
Data analyzed from 2011 through 2020

#27: Navarro College - Waxahachie
1900 John Arden Drive
Waxahachie, TX 75165
https://www.navarrocollege.edu
93.9% first-time NCLEX pass rate
Certificate in Vocational Nursing
Average of 34 students graduated per year
Data analyzed from 2011 through 2020

#28: Grayson College
6101 Grayson Drive
Denison, TX 75020
https://www.grayson.edu
93.3% first-time NCLEX pass rate
Certificate in Vocational Nursing
Average of 58 students graduated per year
Data analyzed from 2011 through 2020

#29: United States Army Medical Center of Excellence
3490 Forage Avenue, Suite 225
Fort Sam Houston, TX 78234
https://www.medcoe.army.mil
93.1% first-time NCLEX pass rate
Certificate in Vocational Nursing
Average of 367 students graduated per year
Data analyzed from 2011 through 2020

#30: Rio Grande Valley College
5419 North Cage Boulevard
Pharr, TX 78577
https://www.rgvcollege.edu
93.0% first-time NCLEX pass rate
Certificate in Vocational Nursing
Average of 86 students graduated per year
Data analyzed from 2011 through 2020

#31: Dallas College - El Centro
801 Main Street
Dallas, TX 75202
https://www.dallascollege.edu
93.0% first-time NCLEX pass rate
Certificate in Vocational Nursing
Average of 17 students graduated per year
Data analyzed from 2011 through 2020

#32: Odessa College - Andrews
201 NW Avenue D
Andrews, TX 79714
https://www.odessa.edu
92.7% first-time NCLEX pass rate
Certificate in Vocational Nursing
Average of 30 students graduated per year
Data analyzed from 2011 through 2020

#33: Weatherford College
225 College Park Drive
Weatherford, TX 76086
https://www.wc.edu
92.6% first-time NCLEX pass rate
Certificate in Vocational Nursing
Average of 47 students graduated per year
Data analyzed from 2011 through 2020

#34: El Paso Community College - Rio Grande
100 West Rio Grande Avenue
El Paso, TX 79902
https://www.epcc.edu
92.3% first-time NCLEX pass rate
Certificate in Vocational Nursing (Multiple Entry/Exit)
Average of 26 students graduated per year
Data analyzed from 2011 through 2020

#35: San Jacinto College - North
5800 Uvalde Road
Houston, TX 77049
https://www.sanjac.edu
92.3% first-time NCLEX pass rate
Certificate in Vocational Nursing
Average of 64 students graduated per year
Data analyzed from 2011 through 2020

#36: Lamar State College Port Arthur
1500 Procter Street
Port Arthur, TX 77640
https://www.lamarpa.edu
92.3% first-time NCLEX pass rate
Certificate in Vocational Nursing
Average of 56 students graduated per year
Data analyzed from 2011 through 2020

#37: College of the Mainland
1200 Amburn Road
Texas City, TX 77591
https://www.com.edu
92.1% first-time NCLEX pass rate
Certificate in Vocational Nursing
Average of 19 students graduated per year
Data analyzed from 2011 through 2020

#38: Northeast Texas Community College
2886 Farm to Market Road 1735
Mount Pleasant, TX 75455
https://www.ntcc.edu
92.0% first-time NCLEX pass rate
Certificate in Vocational Nursing
Average of 16 students graduated per year
Data analyzed from 2011 through 2020

#39: Midland College
3600 North Garfield Street
Midland, TX 79705
https://www.midland.edu
91.9% first-time NCLEX pass rate
Certificate in Vocational Nursing
Average of 16 students graduated per year
Data analyzed from 2011 through 2020

#40: Laredo College
West End Washington Street
Laredo, TX 78040
https://www.laredo.edu
91.6% first-time NCLEX pass rate
Certificate in Vocational Nursing
Average of 32 students graduated per year
Data analyzed from 2011 through 2020

#41: Cisco College
717 East Industrial Boulevard
Abilene, TX 79602
https://www.cisco.edu
91.6% first-time NCLEX pass rate
Certificate in Vocational Nursing
Average of 52 students graduated per year
Data analyzed from 2011 through 2020

#42: Texas Health School
11511 Katy Freeway, Suite 200
Houston, TX 77079
https://www.ths.edu
91.5% first-time NCLEX pass rate
Certificate in Vocational Nursing
Average of 30 students graduated per year
Data analyzed from 2017 through 2020

#43: Valley Baptist Medical Center School of Vocational Nursing
2110 Benwood Street
Harlingen, TX 78550
https://www.valleybaptist.net/health-professionals/school-of-vocational-nursing
91.5% first-time NCLEX pass rate
Certificate in Vocational Nursing
Average of 33 students graduated per year
Data analyzed from 2011 through 2020

#44: Texas State Technical College - Harlingen
1902 North Loop 499
Harlingen, TX 78550
https://www.tstc.edu
91.4% first-time NCLEX pass rate
Certificate in Vocational Nursing
Average of 30 students graduated per year
Data analyzed from 2011 through 2020

#45: North Central Texas College
1525 West California Street
Gainesville, TX 76240
https://www.nctc.edu
91.1% first-time NCLEX pass rate
Certificate in Vocational Nursing
Average of 113 students graduated per year
Data analyzed from 2011 through 2020

#46: Victoria College
2200 East Red River Street
Victoria, TX 77901
https://www.victoriacollege.edu
91.0% first-time NCLEX pass rate
Certificate in Vocational Nursing
Average of 83 students graduated per year
Data analyzed from 2011 through 2020

#47: South Plains College - Levelland
202 Clubview Drive
Levelland, TX 79336
https://www.southplainscollege.edu
91.0% first-time NCLEX pass rate
Certificate in Vocational Nursing
Average of 17 students graduated per year
Data analyzed from 2011 through 2020

#48: Navarro College - Corsicana
3200 West Seventh Avenue
Corsicana, TX 75110
https://www.navarrocollege.edu
90.8% first-time NCLEX pass rate
Certificate in Vocational Nursing
Average of 30 students graduated per year
Data analyzed from 2011 through 2020

#49: Amarillo College
6222 West Ninth Avenue
Amarillo, TX 79106
https://www.actx.edu
90.6% first-time NCLEX pass rate
Certificate in Vocational Nursing
Average of 64 students graduated per year
Data analyzed from 2011 through 2020

#50: San Jacinto College - South
13735 Beamer Road
Houston, TX 77089
https://www.sanjac.edu
90.5% first-time NCLEX pass rate
Certificate in Vocational Nursing
Average of 72 students graduated per year
Data analyzed from 2011 through 2020

#51: Lee College
200 Lee Drive
Baytown, TX 77520
https://www.lee.edu
90.3% first-time NCLEX pass rate
Certificate in Vocational Nursing
Average of 21 students graduated per year
Data analyzed from 2011 through 2020

#52: Southwest Texas Junior College
2401 Garner Field Road
Uvalde, TX 78801
https://www.swtjc.edu
89.8% first-time NCLEX pass rate
Certificate in Vocational Nursing
Average of 50 students graduated per year
Data analyzed from 2011 through 2020

#53: El Paso Community College - Mission del Paso
10700 Gateway Boulevard East
El Paso, TX 79927
https://www.epcc.edu
89.8% first-time NCLEX pass rate
Certificate in Vocational Nursing
Average of 32 students graduated per year
Data analyzed from 2011 through 2020

#54: Tyler Junior College
1327 South Baxter Avenue
Tyler, TX 75701
https://www.tjc.edu
89.4% first-time NCLEX pass rate
Certificate in Vocational Nursing
Average of 139 students graduated per year
Data analyzed from 2011 through 2020

#55: McLennan Community College
1400 College Drive
Waco, TX 76708
https://www.mclennan.edu
88.9% first-time NCLEX pass rate
Certificate in Vocational Nursing (Multiple Entry/Exit)
Average of 21 students graduated per year
Data analyzed from 2011 through 2020

#56: Central Texas College
6200 West Central Texas Expressway, Building 155
Killeen, TX 76549
https://www.ctcd.edu
88.7% first-time NCLEX pass rate
Certificate in Vocational Nursing (Traditional)
Average of 40 students graduated per year
Data analyzed from 2011 through 2020

#57: Frank Phillips College
1301 West Roosevelt Street
Borger, TX 79008
https://www.fpctx.edu
88.6% first-time NCLEX pass rate
Certificate in Vocational Nursing
Average of 23 students graduated per year
Data analyzed from 2011 through 2020

#58: Tyler County Hospital School of Vocational Nursing
1100 West Bluff Street
Woodville, TX 75979
https://www.tchospital.us/about/vocational-nursing-program
88.2% first-time NCLEX pass rate
Certificate in Vocational Nursing
Average of 55 students graduated per year
Data analyzed from 2011 through 2020

#59: Galen College of Nursing - San Antonio
7411 John Smith Drive, Suite 1400
San Antonio, TX 78229
https://www.galencollege.edu
87.4% first-time NCLEX pass rate
Certificate in Vocational Nursing
Average of 341 students graduated per year
Data analyzed from 2011 through 2020

#60: Lamar State College Orange
410 Front Street
Orange, TX 77630
https://www.lsco.edu
87.2% first-time NCLEX pass rate
Certificate in Vocational Nursing
Average of 122 students graduated per year
Data analyzed from 2011 through 2020

#61: Lone Star College - Tomball
700 Graham Drive, Suite 201-L
Tomball, TX 77375
https://www.lonestar.edu
87.2% first-time NCLEX pass rate
Certificate in Vocational Nursing
Average of 17 students graduated per year
Data analyzed from 2011 through 2020

#62: McLennan Community College
1400 College Drive
Waco, TX 76708
https://www.mclennan.edu
86.7% first-time NCLEX pass rate
Certificate in Vocational Nursing (Traditional)
Average of 41 students graduated per year
Data analyzed from 2011 through 2020

#63: South Texas College
1101 East Vermont Avenue
McAllen, TX 78503
https://www.southtexascollege.edu
86.2% first-time NCLEX pass rate
Certificate in Vocational Nursing
Average of 121 students graduated per year
Data analyzed from 2011 through 2020

#64: Angelina College
3500 South First Street
Lufkin, TX 75901
https://www.angelina.edu
86.1% first-time NCLEX pass rate
Certificate in Vocational Nursing (Traditional)
Average of 58 students graduated per year
Data analyzed from 2011 through 2020

#65: Odessa College - Monahans
806 South Dwight Avenue
Monahans, TX 79756
https://www.odessa.edu
86.0% first-time NCLEX pass rate
Certificate in Vocational Nursing
Average of 20 students graduated per year
Data analyzed from 2011 through 2020

#66: Valley Grande Institute
345 South Texas Boulevard
Weslaco, TX 78596
https://www.vgi.edu
85.2% first-time NCLEX pass rate
Certificate in Vocational Nursing
Average of 58 students graduated per year
Data analyzed from 2011 through 2020

#67: Texas Southmost College
80 Fort Brown Street
Brownsville, TX 78520
https://www.tsc.edu
85.2% first-time NCLEX pass rate
Certificate in Vocational Nursing
Average of 35 students graduated per year
Data analyzed from 2011 through 2020

#68: Schreiner University
2100 Memorial Boulevard
Kerrville, TX 78028
https://www.schreiner.edu
84.6% first-time NCLEX pass rate
Certificate in Vocational Nursing
Average of 26 students graduated per year
Data analyzed from 2011 through 2020

#69: Coastal Bend College
3800 Charco Road
Beeville, TX 78102
http://www.coastalbend.edu
84.5% first-time NCLEX pass rate
Certificate in Vocational Nursing
Average of 88 students graduated per year
Data analyzed from 2011 through 2020

#70: Panola College
1109 West Panola Street
Carthage, TX 75633
https://www.panola.edu
84.5% first-time NCLEX pass rate
Certificate in Vocational Nursing
Average of 48 students graduated per year
Data analyzed from 2011 through 2020
#71: St. Philip's College - San Antonio
1801 Martin Luther King Drive
San Antonio, TX 78203
https://www.alamo.edu/spc
84.3% first-time NCLEX pass rate
Certificate in Vocational Nursing
Average of 120 students graduated per year
Data analyzed from 2011 through 2020

#72: Wharton County Junior College
911 East Boling Highway
Wharton, TX 77488
https://www.wcjc.edu
83.3% first-time NCLEX pass rate
Certificate in Vocational Nursing
Average of 23 students graduated per year
Data analyzed from 2011 through 2020

#73: College of Nursing and Advanced Health Professions at The Chicago School
2101 Waterview Parkway
Richardson, TX 75080
https://www.thechicagoschool.edu/college-of-nursing-and-advanced-health-professions
83.2% first-time NCLEX pass rate
Certificate in Vocational Nursing
Average of 153 students graduated per year
Data analyzed from 2011 through 2020

#74: Kilgore College
1100 Broadway Boulevard
Kilgore, TX 75662
https://www.kilgore.edu
82.9% first-time NCLEX pass rate
Certificate in Vocational Nursing
Average of 51 students graduated per year
Data analyzed from 2011 through 2020

#75: Houston Community College
1900 Pressler Street, Suite 344
Houston, TX 77030
https://www.hccs.edu
82.3% first-time NCLEX pass rate
Certificate in Vocational Nursing
Average of 52 students graduated per year
Data analyzed from 2011 through 2020

#76: Ranger College
300 Early Boulevard, Suite 105
Early, TX 76802
https://www.rangercollege.edu
82.3% first-time NCLEX pass rate
Certificate in Vocational Nursing
Average of 48 students graduated per year
Data analyzed from 2011 through 2020

#77: Vista College
5919 Brook Hollow Drive
El Paso, TX 79925
https://www.vistacollege.edu
81.4% first-time NCLEX pass rate
Certificate in Vocational Nursing
Average of 151 students graduated per year
Data analyzed from 2011 through 2020

#78: Texas State Technical College - West Texas
300 Homer K. Taylor Drive
Sweetwater, TX 79556
https://www.tstc.edu
81.2% first-time NCLEX pass rate
Certificate in Vocational Nursing
Average of 29 students graduated per year
Data analyzed from 2011 through 2020

#79: Concorde Career College - Grand Prairie
3015 West Interstate 20
Grand Prairie, TX 75052
https://www.concorde.edu
80.4% first-time NCLEX pass rate
Certificate in Vocational Nursing
Average of 201 students graduated per year
Data analyzed from 2011 through 2020

#80: Vernon College
4400 College Drive
Vernon, TX 76384
https://www.vernoncollege.edu
80.3% first-time NCLEX pass rate
Certificate in Vocational Nursing
Average of 102 students graduated per year
Data analyzed from 2011 through 2020

#81: Clarendon College
1601 West Kentucky Avenue
Pampa, TX 79065
https://www.clarendoncollege.edu
80.3% first-time NCLEX pass rate
Certificate in Vocational Nursing
Average of 39 students graduated per year
Data analyzed from 2011 through 2020

#82: Galveston College
4015 Avenue Q
Galveston, TX 77550
https://www.gc.edu
80.1% first-time NCLEX pass rate
Certificate in Vocational Nursing
Average of 20 students graduated per year
Data analyzed from 2011 through 2020

#83: Vocational Nursing Institute
11201 Steeple Park Drive
Houston, TX 77065
https://www.vocationalnursinginstitute.com
68.4% first-time NCLEX pass rate
Certificate in Vocational Nursing
Average of 6 students graduated per year
Data analyzed from 2014 through 2019

#84: CyberTex Institute of Technology
6300 La Calma Drive, Suite 350
Austin, TX 78752
http://www.cybertex.edu
65.7% first-time NCLEX pass rate
Certificate in Vocational Nursing
Average of 29 students graduated per year
Data analyzed from 2016 through 2020

#85: College of Health Care Professions
240 Northwest Mall Boulevard
Houston, TX 77092
https://www.chcp.edu
60.4% first-time NCLEX pass rate
Certificate in Vocational Nursing
Average of 15 students graduated per year
Data analyzed from 2012 through 2020

#86: Bell Tech Career Institute
12000 Richmond Avenue, Suite 130
Houston, TX 77082
http://www.belltechcareerinstitute.com
58.0% first-time NCLEX pass rate
Certificate in Vocational Nursing
Average of 17 students graduated per year
Data analyzed from 2013 through 2020