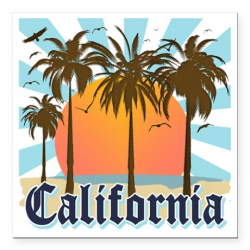 Licensed vocational nurses care for the sick, injured, convalescent, and disabled under the supervision of registered nurses, surgeons, and physicians. They measure and record vital signs, dress wounds, prepare and give injections, collect samples for testing, and clean and monitor medical equipment. LVNs also gather information from patients for medical and insurance purposes, teach family members how to care for patients, and supervise junior healthcare staff such as certified nursing assistants (CNAs).
To perform this broad range of patient care activities, licensed vocational nurses must be well-versed in topics like anatomy, physiology, nutrition, pharmacology, obstetrics nursing, medical-surgical nursing, and first aid. Aspiring LVNs can accomplish this by completing a state-approved prelicensure program. Most California LVN programs require 12 to 18 months of fulltime study and award graduates a diploma or certificate. A few of the state's LVN programs are two years in length and confer an associate degree upon completion. Regardless of pathway, students must successfully pass the National Council Licensure Examination for Practical Nurses (NCLEX-PN) at the program's conclusion before they commence practice.
California's LVN graduates can expect a positive job outlook and competitive salaries. Expected employment growth for licensed vocational nurses is 9% over the next decade, much faster than the average for all occupations. The state's LVNs earn an average annual salary of $64,090, more than $15,000 above the national average according to recent data (May 2020) from the U.S. Bureau of Labor Statistics. Indeed, only the state of Alaska has a higher average salary for the role, and no state employs more LVNs than California.
To help aspiring vocational nurses evaluate their options, the research team at Nursing Schools Almanac has compiled an extensive database of student performance on the NCLEX-PN licensure exam. We analyzed this data over a lengthy period of time –- the past decade when possible -- to calculate each program's NCLEX pass rate among first-time test-takers. We then used this metric to rank California's LVN programs, from the strongest NCLEX-PN performance (Gavilan College) to the weakest (Southeast California College). You can find the detailed results of our analysis below.