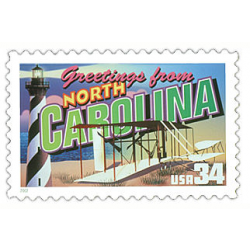 The first step towards a career as a licensed practical nurse is enrolling in an LPN diploma program at one of North Carolina's community colleges or vocational schools. These programs are fairly brief, typically requiring twelve months of fulltime study. The North Carolina Board of Nursing has approved more than forty LPN diploma programs across the state, providing students a broad menu of options from which to choose.
Indeed, aspiring LPNs can find approved programs in all of the state's major metropolitan areas. For example, Charlotte residents have three local options, while the Piedmont Triad boasts five schools with an LPN diploma. All approved programs prepare students for the National Council Licensure Examination for Practical Nurses (NCLEX-PN), a prerequisite for licensure in the state of North Carolina.
After passing the NCLEX-PN exam, LPNs are ready to begin employment. They will measure and record vital signs, dress wounds, prepare and give injections, monitor catheters and medical equipment, and collect samples for testing. They must also possess good communication skills, since they will tend to the needs of patients and report to more senior nursing staff. Nearly 17,000 practical nurses are employed across North Carolina at an average annual salary of $45,880, according to recent data (May 2019) from the U.S. Bureau of Labor Statistics. Local healthcare providers like Cone Health and Duke LifePoint are frequently hiring newly minted LPNs onto their teams.
To help aspiring nurses evaluate their options, the research team at Nursing Schools Almanac has compiled an extensive database of student performance on the NCLEX-PN licensure exam. We analyzed this data over a lengthy period of time, typically the past decade, to calculate each program's NCLEX pass rate among first-time test-takers. We then used this metric to rank North Carolina's LPN programs, from the strongest NCLEX-PN performance (two schools with a perfect pass rate!) to the weakest (Nash Community College). Among the top two schools, we used program size as a final ranking tiebreaker. You can find the detailed results of our analysis below.