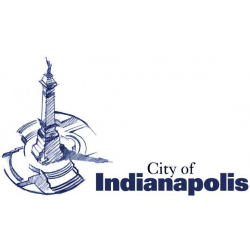 Indianapolis, the capital city of Indiana, is home to a good number of schools and universities with nursing programs that offer a variety of options to those interested in a career in nursing. All of these programs – from certifications for nursing assistants and licensed practical nurses to associate and bachelor's degrees in nursing – are closely monitored, appraised, and approved by the Indiana Board of Nursing before they are granted accreditation and allowed to operate. This holds true for other cities and townships in Indiana as well, in order to maintain the high quality of nursing education, ensure the integrity of the nursing profession, and provide quality healthcare to all.
Two highly regarded schools are located within a five-mile radius of downtown Indianapolis: Indiana University-Purdue University of Indianapolis and the University of Indianapolis. Both universities offer BSN and postgraduate courses in nursing. There are also smaller campuses within and outside the city proper, offering short-term courses like CNA and LPN diplomas.
Indianapolis is the nerve center of all nurses in the state of Indiana, with more than 21,540 registered nurses working in healthcare facilities such as hospitals, outpatient clinics, and nursing homes. These healthcare centers represent 36% of the entire nursing population of Indiana.
2022 NURSING SCHOOL RANKINGS
For our 2022 rankings, the research team at Nursing Schools Almanac collected data on nearly 3,000 nursing schools and campuses throughout the United States. We evaluated each school on three dimensions:
The institution's academic prestige and perceived value
The breadth and depth of nursing programs offered
Student success, particularly on the NCLEX licensure examination
We then combined these assessments into an overall score and ranked the schools accordingly. For a detailed description of our assessment methodology and dimension weights, please see here.
#1:

Indiana University School of Nursing

Indiana University School of Nursing (IUSON) was the first college in the history of the NLN to hold two simultaneous designations as a Center of Excellence. The school also receives over $2.5 million annually in NIH funding for its nursing research. Almost 40% of Indiana's baccalaureate-prepared professional nurses graduate from IUSON, with consistently strong NCLEX pass rates of 87-94% each year. Students benefit from IUSON's active partnerships with more than sixty healthcare providers in Indiana, including five well-known facilities directly on campus. Study abroad courses and bi-national exchanges are also encouraged.

#2:

Marian University

Marian University's Leighton School of Nursing offers several pathways to a BSN degree. In addition to a traditional four-year BSN program, the school offers an on-campus ABSN, an online ABSN program for residents of Indianapolis and Nashville, and an online RN-to-BSN program. Over the past decade, the school's prelicensure BSN students have passed the NCLEX exam at an 88% first-try rate. Marian University recently launched a new Master of Science in Nursing Education curriculum. In addition, the school offers the terminal DNP degree for two APRN specializations: family nurse practitioner and certified registered nurse anesthetist. The MSN and DNP programs are delivered through a hybrid platform.

#3:

University of Indianapolis

UIndy's School of Nursing is the only institution in the state that offers both nurse-midwifery and neonatal nurse practitioner programs. The school also provides five other MSN specializations; traditional, accelerated, and degree-completion BSN programs; and a doctorate of nursing practice. Prelicensure students from UIndy's BSN programs have achieved an NCLEX exam pass rate of 88% over the past decade. The school's "Education for Service" motto is deeply embedded in its nursing curriculum, including a number of student volunteer and mission opportunities each year.

#4:

Chamberlain University

Indianapolis is one of 22 campuses in the Chamberlain University system, which boasts over 50,000 students and alumni. Chamberlain offers an accelerated BSN degree in Indianapolis, which requires just three years of fulltime, year-round study to complete. The curriculum covers 56 credit hours of general education and 66 credit hours of nursing coursework. Students receive hands-on experience both in the Chamberlain SIMCARE Center and through on-site clinical settings. Since the program's launch, Indianapolis BSN students have scored a strong 91% first-time pass rate on the NCLEX-RN licensure examination. Graduates who pass the NCLEX exam are prepared for immediate employment in the field. They can also pursue a graduate nursing degree through Chamberlain's online division, which offers a breadth of MSN specializations and the terminal DNP degree.

#5:

Western Governors University Indiana

Western Governors University Indiana is a partnership between the state of Indiana and nationally recognized Western Governors University. The school serves 5,700 students through more than sixty bachelor's and master's degree programs in high-demand fields like business, information technology, teacher education, and healthcare. WGU Indiana conducts a BSN program that prepares a small cohort of students – typically 15-25 annually – to sit for the NCLEX-RN licensure examination. Since the program's launch, these graduates have averaged an impressive 91% first-time NCLEX pass rate. BSN students conduct their clinical experiences at a range of local healthcare facilities including Community Health Network, Eskenazi Health, and Roudebush VA.

#6:

Anderson University

Anderson University's School of Nursing & Kinesiology offers two BSN pathways: a traditional prelicensure program and an accelerated second-degree option. The latter is one of only ten such programs in the state of Indiana. The university's BSN graduates have passed the NCLEX-RN examination at an impressive 93% first-try rate over the past decade. Graduating classes also frequently achieve a 100% job placement rate. Nursing students have clinical opportunities at two local hospitals (St. Vincent Anderson Regional Hospital and Community Hospital Anderson) as well as several other regional healthcare organizations. The school offers global education options and has integrated a mandatory intercultural experience into the curriculum.

#7:

American College of Education

Accredited by the Higher Learning Commission of the North Central Association of Colleges and Schools, American College of Education provides more than 70 program options for working adults. Credentials range from a certificate to a doctoral degree. Among the school's degree programs is a collection of nursing pathways designed for licensed RNs seeking career advancement. Specific options include an RN-to-BSN degree completion program, BSN-to-MSN and RN-to-MSN pathways, and a doctorate in nursing education. MSN students can pursue an emphasis in nursing leadership and management or nursing education and simulation. Graduate certificates are also available in both disciplines. Programs are offered 100% online with interactive simulations and clinical experiences right where students live. The nursing programs at ACE are accredited by the Commission on Collegiate Nursing Education.

#8:

Hondros College of Nursing

Hondros College of Nursing's Indianapolis campus provides 24-hour access to high-tech classrooms, state-of-the art science labs, and realistic simulation environments. The school has no wait lists for its practical nursing certificate and associate degree in nursing programs. LPN students gain clinical experience in the second term of the program, and they can graduate in as little as 12 months. The 61-credit ADN program can be competed in as little as 15 months by students with prior college credit or medic training. Hondros College of Nursing also offers an accelerated Direct Entry Plus BSN program in partnership with American Public University, allowing licensed RNs to earn their baccalaureate degree in just 15 months.

#9:

Ivy Tech Community College - Indianapolis

Ivy Tech Indianapolis offers fully accredited and approved LPN and ADN programs through its School of Nursing. Both programs provide individualized tutoring and mentoring, clinical experiences with local healthcare facilities, and online general education courses. ADN students are eligible for the Transfer as a Junior program, which provides a seamless transition to a partner four-year university to earn a BSN. More than 30,000 Ivy Tech students transferred last year to over 100 partner schools, including Ball State University and Western Governors University. Ivy Tech Indianapolis graduates 50-70 LPN students each year. These graduates have achieved a near-perfect 99% first-time NCLEX-PN pass rate over the past decade. The college's ADN program graduates more than 200 students annually, with an excellent 90% first-time NCLEX-RN pass rate over the past decade.

#10:

Ivy Tech Community College - Greencastle

The programs at Ivy Tech - Greencastle prepare students for immediate employment in areas ranging from business to nursing, as well as for entry into a bachelor's degree program at a four-year university. The School of Nursing offers a technical certificate in practical nursing and an LPN-to-ASN transition program. Both pathways combine nursing coursework and on-campus laboratory simulations with clinical experiences at local hospitals and healthcare facilities. The LPN curriculum prepares students for the NCLEX-PN licensure exam, while the LPN-to-ASN transition program prepares students for the NCLEX-RN licensure exam. Ivy Tech - Greencastle's NCLEX-PN performance is particularly impressive: over the past decade, practical nursing graduates have scored a 98% first-time pass rate.