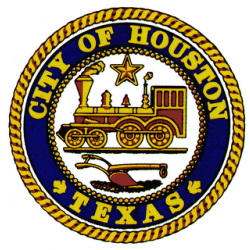 Texas is home to 190,000 registered nurses (RNs), 72,000 licensed vocational nurses (LVNs), and 86,000 certified nursing assistants (CNAs). While these professionals work in every city across the state, the Greater Houston metropolitan area contains the largest population of nurses, including 44,450 RNs, 12,920 LVNs, and 16,610 CNAs. Houston offers some of the best nursing career opportunities and salaries in all of Texas. The city's RNs earn a median annual salary of $75,830, while its LVNs earn $45,360 annually and its CNAs earn $24,510 per year.
Although career opportunities in the Greater Houston metropolitan area are plentiful, positions are very competitive. This is especially true at top hospitals and healthcare centers such as Houston Methodist Hospital, University of Texas MD Anderson Cancer Center, St. Luke's Episcopal Hospital, and Menninger Clinic. Fortunately, with the right education and training, you can stand out from the crowd.
To become a registered nurse in Texas, you must obtain a license and hold a hospital diploma, associate degree in nursing (ADN), bachelor of science in nursing (BSN), or master of science in nursing (MSN). Most employers prefer a BSN or MSN, especially for higher-level positions. RNs administer medications, operate medical equipment, and establish care plans for the sick and injured.
LVN positions require a certificate or diploma as well as a valid license. LVN duties include recording vital signs, cleaning and monitoring equipment, and dressing wounds. CNAs must complete an accredited training program and obtain state certification. Nursing assistants serve meals, assist patients with eating, clean and bathe patients, and check vital signs.
2022 NURSING SCHOOL RANKINGS
For our 2022 rankings, the research team at Nursing Schools Almanac collected data on nearly 3,000 nursing schools and campuses throughout the United States. We evaluated each school on three dimensions:
The institution's academic prestige and perceived value
The breadth and depth of nursing programs offered
Student success, particularly on the NCLEX licensure examination
We then combined these assessments into an overall score and ranked the schools accordingly. For a detailed description of our assessment methodology and dimension weights, please see here.
#1:

University of Texas Health Science Center at Houston

The University of Texas Health Science Center at Houston (UTHealth) is located in the renowned Texas Medical Center. The School of Nursing offers bachelor of science in nursing (BSN), master of science in nursing (MSN), doctor of philosophy in nursing (PhD), and doctor of nursing practice (DNP) degrees. UTHealth currently enrolls more than 1,000 nursing students, and it confers over 400 undergraduate and graduate nursing degrees annually. BSN students have earned a National Council Licensure Examination (NCLEX-RN) pass rate of 96% for the past decade.

#2:

University of Texas Medical Branch at Galveston

The UTMB School of Nursing is frequently ranked among the top twenty-five online graduate nursing programs in the country by U.S. News & World Report. In-person nursing students have access to the university's new Health Education Center, which features a 77-bed simulated hospital and five floors of cutting-edge simulation facilities. The school's prelicensure BSN program graduates more than 300 students annually, with a phenomenal 98% first-time NCLEX pass rate over the past four years. UTMB also leads RN-to-BSN, MSN, DNP, and PhD programs. Seven MSN tracks are available including clinical nurse leader, family nurse practitioner, neonatal nurse practitioner, and nurse educator. The university's online DNP program is designed for working nurses, with eight semesters of study and a manageable load of just two courses per semester.

#3:

Baylor College of Medicine

Baylor College of Medicine offers a DNP program in nurse anesthesia that has produced hundreds of new nurse anesthetists since its inception. The program requires 36 months of fulltime study to complete, with advanced standing granted to master's-prepared CRNAs. Graduates are prepared to sit for the national certification exam (NCE) administered by the National Board of Certification and Recertification for Nurse Anesthetists (NBCRNA). Over the past five years, 97% of graduates have passed the NCE on their first attempt, and the remainder passed the exam on their second attempt. In fact, the school's DNP program was recently ranked the #2 nurse anesthesia program in the country by U.S. News & World Report.

#4:

University of St. Thomas

UST's Carol and Odis Peavy School of Nursing offers a breadth of options at the baccalaureate, master's, and doctoral degree levels. Traditional undergraduates can pursue a four-year BSN degree grounded in patient-centered nursing. The newly developed curriculum integrates healing and holistic care within the religious, ethical, and intellectual traditions of Catholic higher education. Applicants who already possess a bachelor's degree in a non-nursing field may complete the BSN on an accelerated 12-month timeline. Students from these two BSN pathways have scored an impressive 89% first-time NCLEX pass rate over the past five years. At the graduate level, MSN candidates can select from concentrations in healthcare and nursing simulation, nursing education, and nursing leadership. The curriculum of UST's DNP program focuses on the practice of transformational leadership, with both BSN and MSN entry points and an optional concentration for aspiring psychiatric-mental health nurse practitioners.

#5:

University of Houston

The University of Houston is an institutional member of the Texas Medical Center. The College of Nursing offers two BSN tracks (second degree, RN-to-BSN) and three MSN specializations (administration, education, family nurse practitioner). The second degree BSN program is offered at the university's Sugar Land campus. Graduates of this accelerated 12-month program have posted phenomenal NCLEX pass rates over the past several years, including a perfect 100% pass rate four of the past six years. The RN-to-BSN and MSN programs are offered at both the Sugar Land and Houston main campuses, with select tracks available online as well. Each graduating class of the FNP track has achieved a 100% pass rate on the national certification exam.

#6:

Houston Baptist University

HBU's School of Nursing and Allied Health prepares the highest-quality RN clinicians and leaders through its BSN program. The program offers three pathways: a traditional plan of study, an Honors College curriculum that students may complete in just three years, and a fully online RN-to-BSN program. HBU students gain hundreds of hours of hands-on experience in renowned clinical settings, an on-campus simulation lab, and Bradshaw Fitness Center. The school's prelicensure graduates, typically 50-80 each spring, have scored a cumulative 87% NCLEX pass rate over the past decade.

#7:

Chamberlain University

Chamberlain University offers a unique three-year BSN program at all four of its Texas campuses. The curriculum is designed so that students can earn their degrees – and start their careers – more quickly than at a traditional four-year school. There are no waiting lists, and all Chamberlain students receive hands-on experience in the university's state-of-the-art SIMCARE Center. This nursing skills laboratory challenges students to react in realtime to critical patient scenarios including childbirth, seizure, and cardiac arrest. Graduates from the Houston campus have achieved an 81% first-time NCLEX pass rate since the BSN program's launch roughly a decade ago. Students from Irving and Pearland have also performed impressively, scoring 86% and 92% NCLEX pass rates (respectively) since inception. In August 2019, Chamberlain University opened a new campus in San Antonio, marking the school's fourth site in Texas and 22nd campus nationwide.

#8:

Sam Houston State University

The School of Nursing at Sam Houston State University has several undergraduate options. A pre-nursing program provides foundational coursework in anatomy, physiology, microbiology, chemistry, algebra, statistics, nutrition, and psychology. SHSU offers two prelicensure BSN pathways: a traditional program for students with no nursing education or experience, and an LVN-to-BSN bridge for practicing LVNs who want to advance into the RN role. The university graduates 60-90 students annually across these two programs, with a solid 93% pass rate on the NCLEX licensure exam since launch. Finally, SHSU offers a fully online RN-to-BSN program designed for working nurses who want to complete their baccalaureate education.

#9:

University of Houston - Clear Lake

The University of Houston - Clear Lake enrolls 9,000 students annually in more than ninety degree programs across four colleges. The university's nursing program is led by the College of Human Sciences and Humanities. This RN-to-BSN completion program is delivered in a blended format with both face-to-face and online components. Students may enroll in either the fulltime, three-quarters, or half-time track, allowing them to tailor the program's pace for their needs as working professionals. Fulltime students can complete the program in just two semesters, while part-time students may take as many as six semesters. The university's new nursing simulation and skills lab provides valuable hands-on training that prepares students to deliver safe and effective care.

#10:

Prairie View A&M University

Located in the Texas Medical Center, the College of Nursing at Prairie View A&M University (PVAMU) has programs at all degree levels. Undergraduates can pursue a bachelor's degree through three different pathways: a traditional BSN, an LVN-to-BSN bridge, and an RN-to-BSN completion program. Approximately 120-160 students complete the prelicensure BSN pathways each year, and they have achieved a solid 86% NCLEX pass rate over the past decade. Graduate programs include an MSN degree with three specializations (family nurse practitioner, nurse administration, nurse education) and a post-master's DNP curriculum. PVAMU's nursing programs are noted for their advanced technology, smart classrooms, transformative laboratories, and extensive clinical partnerships.

#11:

Texas Health School

Texas Health School is accredited by the Council on Occupational Education and approved by the Texas Board of Nursing. The school offers both nurse aide and vocational nursing pathways. The CNA program is 100 hours in length, including 60 hours of coursework and 40 hours of clinical instruction in simulation labs and long-term care facilities. Graduates may register to take the Nurse Aide Competency Evaluation for state certification. The LVN program has both day and evening options. After the first semester, students can take the state nurse aide exam. After successful completion of the entire program, students are prepared to sit for the NCLEX-PN licensure examination. LVN graduates from Texas Health School have averaged an impressive 92% first-time NCLEX pass rate since the program's recent launch.

#12:

University of Houston - Downtown

The University of Houston - Downtown (UHD) is one of four distinct universities in the University of Houston System. The UHD College of Sciences and Technology offers a BSN program for students who already hold an associate degree in nursing and an active, unencumbered RN license. The RN-to-BSN curriculum focuses on the management and leadership skills needed to advance into senior healthcare positions. The curriculum also lays the groundwork for future graduate study in advanced nursing practice. Students can expect to complete the program in one to two years of study.

#13:

San Jacinto College

San Jacinto College has twice earned recognition from the Aspen Institute as one of the top ten community colleges in the nation. The Health Sciences Area of Study conducts programs for aspiring nurses at all three of the college's primary campuses. San Jac offers a traditional ADN curriculum at its Central and North campuses, while the South campus hosts the college's ADN transition program for current LVNs and paramedics. Across these pathways, San Jacinto College typically graduates between 150 and 200 ADN students each year. These graduates have enjoyed an 87% first-time pass rate on the NCLEX-RN licensure exam over the past decade. The class of 2019 scored a 94% first-time pass rate. For aspiring vocational nurses, San Jac offers a 45-credit LVN certificate program at its North and South campuses. This program graduates 100-150 students annually, with a 91% first-time pass rate on the NCLEX-PN licensure exam over the past decade.

#14:

Alvin Community College

Alvin Community College offers associate degrees and certificates through five academic divisions. The college's nursing programs are conducted by the Division of Legal and Health Sciences. Nursing students can pursue a vocational nursing certificate or an associate of applied science degree with two entry points (generic prelicensure, LVN-to-ADN bridge). Students in all programs have an excellent track record on their nursing licensure examinations. Each of the past nine LVN graduating classes has scored a perfect pass rate on the NCLEX-PN licensure exam. Over the past decade, the ADN program has graduated 60-90 students annually with a 95% NCLEX-RN pass rate. ACC nursing students benefit from the college's affiliation agreements with numerous local healthcare facilities including Clear Lake Regional Medical Center, Memorial Hermann Hospital Southeast, and Kindred Hospitals.

#15:

College of the Mainland

College of the Mainland's Nursing Department offers several education pathways. Aspiring vocational nurses can complete a 44-credit-hour certificate program. Each LVN cohort is small, with twenty to twenty-five students graduating annually. Over the past decade, these LVN candidates have scored an excellent 92% first-time pass rate on the NCLEX-PN licensure exam. Aspiring registered nurses have three options at COM: a fulltime prelicensure track, a part-time prelicensure track, and an LVN-to-RN transition track. The first two tracks are designed for students new to nursing, while the transition track provides LVNs with advanced placement. Across these three pathways, the college graduates 50-80 ADN students annually. Over the past decade, these graduates have averaged an 87% first-time pass rate on the NCLEX-RN licensure exam.