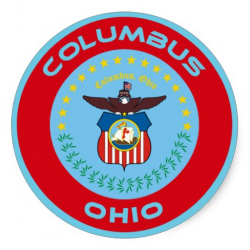 Are you interested in joining the nursing profession? You may have encountered a range of acronyms like "CNA," "LPN," and "RN" as you searched for more information on nursing roles. In this article, we'll clarify these roles and explain how nursing students qualify for each.
A certified nursing assistant (CNA), often known as a "nurse's aide," helps patients with essential life tasks like eating, dressing, and maintaining proper hygiene. To gain licensure in Ohio, a CNA must complete a short course and pass the state certification exams. Nursing assistants report a median annual salary of $24,190 in Columbus, Ohio.
Licensed practical nurses (LPNs) carry out a range of healthcare procedures including recording vital signs, monitoring medical equipment, and dressing wounds. LPNs must complete a 12- to 18-month certificate program and successfully pass the NCLEX-PN national licensure exam. LPNs in Columbus earn a median annual salary of $40,930.
A registered nurse (RN) often provides direct bedside care to patients, but RNs can also enter healthcare-related fields like health insurance, school nursing, or nursing administration. Ohio's RNs may pursue one of four prelicensure pathways: hospital diploma, associate degree, bachelor's degree, or direct-entry master's degree. All candidates must successfully pass the NCLEX-RN national licensure exam before practicing. Columbus RNs earn a median annual salary of $61,510.
Newly minted nurses can seek employment with major healthcare providers in Columbus, including the Marden Companies, Ohio State University Medical Center, and Aetna.
2022 NURSING SCHOOL RANKINGS
For our 2022 rankings, the research team at Nursing Schools Almanac collected data on nearly 3,000 nursing schools and campuses throughout the United States. We evaluated each school on three dimensions:
The institution's academic prestige and perceived value
The breadth and depth of nursing programs offered
Student success, particularly on the NCLEX licensure examination
We then combined these assessments into an overall score and ranked the schools accordingly. For a detailed description of our assessment methodology and dimension weights, please see here.
#1:

Ohio State University

Twice designated a Center of Excellence by the National League for Nursing, Ohio State's College of Nursing has educated over 12,000 nurses since its inception. The college places a strong emphasis on research and patient-centered practice across its various program offerings. Ohio State's online MSN program consistently ranks among the best in the country by U.S. News & World Report. Numerous other programs have garnered top-ten rankings as well, including the DNP degree and several of its subspecialties. The school graduates 200-230 students annually from its four-year BSN program, with an excellent first-time NCLEX pass rate of 94% over the past decade.

#2:

Mount Carmel College of Nursing

Mount Carmel College of Nursing enrolls over 1,000 students and conducts one of the largest baccalaureate nursing programs in the state, with 200+ annual BSN graduates. Over the past decade, these students have passed the NCLEX exam at a 90% rate on their first effort. The college also offers an MSN program with four specialty tracks and a DNP program. Mount Carmel fosters ethnic diversity in its student body and emphasizes small class sizes and personal faculty attention. Students have easy access to hands-on learning at Mount Carmel West Hospital, located right on campus.

#3:

Otterbein University

Otterbein University has a proud heritage of equality and inclusion, including its status as the first college in the nation to include women as both faculty members and students. The Department of Nursing's flagship BSN program prepares students for careers in acute care, primary care, extended care, mental health, and community health settings. Coursework covers critical topics like pharmacology, nursing research, and informatics. The BSN program graduates 40-60 students annually, with an impressive 95% first-time NCLEX pass rate since 2016. The class of 2018 scored a perfect 100% (48 out of 48) NCLEX pass rate. Otterbein also offers graduate nursing programs that award MSN and DNP degrees. Concentrations are available for aspiring family nurse practitioners, nurse anesthetists, and psychiatric-mental health nurse practitioners.

#4:

Capital University

Capital University offers nursing programs for those new to the field and for those seeking an advanced degree. The university has traditional and accelerated BSN programs, an MSN degree with several pathways and specializations, and post-master's certificates for aspiring nurse educators and adult-gerontology clinical nurse specialists. The traditional BSN is for students with no previous nursing education, while the accelerated pathway is for students who have completed a bachelor's degree in a non-nursing field. Capital graduates 70-100 students annually across both programs, with a solid 88% NCLEX pass rate over the past decade. The MSN program has both standalone and joint degree (MSN/MBA or MSN/JD) options with five possible concentrations: administration, adult-gerontology clinical nurse specialist, legal studies, nursing education, and theological studies.

#5:

Chamberlain University

Chamberlain University's Cleveland and Columbus campuses offer a BSN program that can be completed in as little as three years of year-round study, instead of the typical four years with summers off. There are no prerequisites and no wait lists. BSN students receive hands-on experience in Chamberlain's SIMCARE Center and onsite clinical settings, allowing them to work side-by-side with faculty, peers, mentors, and experienced professionals as they refine their nursing skills. Graduates from both campuses have performed well on the NCLEX-RN licensure exam. Over the past decade, Columbus graduates have achieved a 91% NCLEX pass rate, while their counterparts in Cleveland have averaged an 84% NCLEX pass rate since that program's recent launch.

#6:

Franklin University

Franklin University offers a transfer-friendly RN-to-BSN program designed for nurses with an associate degree or nursing diploma. This accelerated program consists of nine six-week modules that are delivered online in a media-rich and hands-on manner. Courses cover critical topics like nursing leadership and management, clinical competence, evidence-based practice, community and population health, health informatics, healthcare law, and ethics. Students take 24 hours of core courses, 12 hours of general education requirements, 26 hours of university electives, 24 technical credit hours, and 34 hours in the major. Franklin University also offers an MSN degree program with a generalist track, an RN-to-MSN pathway, and specializations for aspiring nurse administrators and family nurse practitioners.

#7:

Columbus School of Practical Nursing

For over sixty years, Columbus School of Practical Nursing has provided cost-effective vocational training to the Columbus community. The school offers a 12-month, three-trimester LPN certificate program, with new classes starting at the end of each January, May, and September. This flexible scheduling allows the program to educate 50-100 new LPNs each year. Graduates have scored an 88% pass rate on the NCLEX-PN national licensure exam over the past decade, higher than the Ohio and national averages. They have also secured employment in the field, with a 70% job placement rate within six months of program completion. Many students use the LPN role as a stepping stone to subsequent education, licensure, and employment as a registered nurse.

#8:

Hondros College of Nursing

Hondros College of Nursing offers two prelicensure programs at its five convenient Ohio campus locations. The LPN diploma program features clinical experience in the second quarter of study, nursing simulation practice with interactive manikins, and IV therapy training. The college graduates 500-600 LPN students annually, with a solid 86% NCLEX-PN pass rate over the past decade. The 15-month ADN program grants admission to licensed practical nurses as well as direct-entry students with prior college credit or military medic training. Hondros graduates 300 ADN students annually, with an NCLEX-RN pass rate of approximately 72% over the past decade. The college recently opened a new location in Indianapolis, its first campus outside the state of Ohio, offering the practical nursing diploma on a 49-credit schedule.

#9:

Columbus State Community College

Columbus State Community College is one of the largest community colleges in the country, serving more than 45,000 students across two campuses and five regional learning centers. The school provides hundreds of program options across eight specific "pathways," each of which houses dozens of departments. The CSCC Health Sciences Pathway includes the Nursing Department, which offers a nurse aide course, a practical nursing certificate, and an associate degree in nursing. In the Emergency Medical Services Department, licensed RNs can also earn a paramedic certificate through the RN-to-paramedic bridge program. CSCC nursing graduates have a strong track record of success on their licensure examinations. The ADN program graduates 160-200 students annually, with an 86% first-time NCLEX-RN pass rate over the past decade. The LPN program graduates 25-50 students annually, with an 88% first-time NCLEX-PN pass rate over the same timeframe.

#10:

Central Ohio Technical College

Central Ohio Technical College was chartered by the Ohio Board of Regents in 1971. The school awards associate degrees, certificates, and transfer degrees in a number of high-demand fields. COTC offers several nursing pathways including a nurse aide course, a practical nursing certificate, and three associate degree options (generic entry, LPN-to-ADN, paramedic-to-ADN). The associate degree program is accredited by the Accreditation Commission for Education in Nursing, and it graduates approximately 200 students annually across the three pathways. These graduates have averaged an 84% first-time pass rate on the NCLEX-RN licensure exam over the past decade. COTC's LPN program typically graduates 40-60 students annually, with an 83% first-time NCLEX-PN pass rate over the past decade.