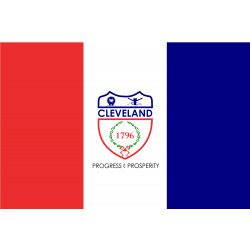 Cleveland offers many state-approved nursing programs for students to pursue a nursing career. Graduates can look forward to employment at the city's major healthcare organizations, including University Hospitals and Cleveland Clinic. It is important for aspiring nurses to select their role and career path carefully.
Nursing assistants provide bedside care and perform quality-of-life tasks for their sick, elderly, and rehabilitating patients. Aspiring CNAs must complete a very short certificate program and pass a state-administered certification exam. There are more than 13,000 CNAs employed in the Cleveland metropolitan area, with salaries typically between $20,000 and $30,000 annually.
The licensed practical nurse's job scope includes collecting samples, monitoring vital signs, and even maintaining certain types of intravenous lines. LPNs provide hands-on nursing care in a variety of medical settings, from nursing homes to hospitals. After completing a short certificate program of 12 to 18 months, prospective LPNs must pass a national licensure exam, the NCLEX-PN. The 7,700 LPNs employed in the Cleveland metropolitan area have a median annual salary of $43,400.
Registered nurses have the broadest scope of independent healthcare responsibility, including administering treatments and medications, operating medical equipment, performing diagnostic tests, and establishing patient care plans. Ohio offers multiple pathways to becoming an RN: hospital diploma, associate degree, bachelor's degree, and direct-entry master's degree. All RNs must pass a national licensure exam, the NCLEX-RN. Cleveland's 28,000 RNs command a median annual salary of $65,000; those with a bachelor's degree often earn top-quartile pay of $73,000 or more per annum.
2022 NURSING SCHOOL RANKINGS
For our 2022 rankings, the research team at Nursing Schools Almanac collected data on nearly 3,000 nursing schools and campuses throughout the United States. We evaluated each school on three dimensions:
The institution's academic prestige and perceived value
The breadth and depth of nursing programs offered
Student success, particularly on the NCLEX licensure examination
We then combined these assessments into an overall score and ranked the schools accordingly. For a detailed description of our assessment methodology and dimension weights, please see here.
#1:

Case Western Reserve University

The Frances Payne Bolton School of Nursing at Case Western Reserve University prides itself on innovation. The school was among the first in the country to offer several nursing programs, including acute care nurse practitioner, gerontological nursing, and doctor of nursing practice. It is also one of few private research universities to offer both a traditional four-year BSN degree and a direct-entry MSN pathway. BSN graduates have earned as high as a 97% pass rate in recent years. Case Western students benefit from their proximity to University Circle, a 550-acre scientific hub with numerous premier healthcare organizations. The school also has seven centers of excellence for nursing opportunities and experiences.

#2:

Ursuline College

Ursuline was the first women's college in Ohio and one of the first women's colleges in the country. Its Breen School of Nursing maintains this tradition, educating female nurses in the following programs: traditional BSN, accelerated BSN, RN-to-BSN, traditional MSN, RN-to-MSN, and DNP. The school provides five distinct MSN tracks: adult nurse practitioner, family nurse practitioner, palliative care, adult-gerontology clinical nurse specialist, and nursing education. Approximately 75-100 students graduate annually from the four-year BSN program, and they have maintained a solid NCLEX exam pass rate of 88% over the past decade.

#3:

Baldwin Wallace University

The School of Health Sciences at Baldwin Wallace University offers an accelerated BSN program that allows individuals with a bachelor's degree in a non-nursing field to earn the BSN in just 15 months. The intensive program combines rigorous classwork and lab work with extensive clinical experiences that start in the first semester. All nursing students complete a clinical rotation at Southwest General Health Center in Middleburg Heights, Ohio. Since the program's launch, BW has graduated 20-40 BSN students annually, with an exceptional 94% first-time pass rate on the NCLEX licensure examination.

#4:

Cleveland State University

The School of Nursing at Cleveland State University offers a traditional BSN for students new to nursing and an accelerated BSN for those with a bachelor's degree in another field. The university graduates 130-140 students annually across these two pathways, achieving a solid 89% NCLEX pass rate over the past decade. At the undergraduate level, CSU also offers an RN-to-BSN option for licensed RNs and a streamlined BSN pathway in collaboration with Cuyahoga Community College. Post-baccalaureate offerings include an MSN degree and various continuing education programs for working nursing and healthcare professions. CSU students enjoy clinical placements with university partners like MetroHealth and the Cleveland Clinic.

#5:

Notre Dame College

Founded as a four-year liberal arts college for women, Notre Dame is now a fully coeducational institution where career-focused, experiential learning complements the college's liberal arts foundation. The Division of Nursing offers traditional BSN, RN-to-BSN, and MSN programs. The traditional BSN program is taught in small cohorts of 20-30 students, with an 8-10:1 student-to-faculty ratio during laboratory sessions and a 4-8:1 student-to-faculty ratio during clinicals. Experiential learning includes annual international immersion trips and clinical experiences in acute care institutions, community agencies, home health settings, and school environments. BSN graduates have averaged an 82% pass rate on the NCLEX-RN licensure exam over the past decade. Notre Dame's MSN program is a 39-credit-hour curriculum that includes 120 hours in a clinical practicum and a final capstone project.

#6:

Cuyahoga Valley Career Center

The School of Nursing at Cuyahoga Valley Career Center began in 1963 as the Parma School of Nursing. The school moved to its current Brecksville location in 2002. Cuyahoga Valley Career Center offers an LPN program with a fulltime ten-month option and a part-time 31-month option. Students begin the program with coursework on anatomy and physiology, life sciences, and nursing fundamentals. They then progress into nursing theory, laboratory exercises, supervised clinical experiences, and observational/enrichment opportunities at nine local sites. The school graduates 30-60 students annually across its fulltime and part-time LPN cohorts. Over the past decade, these graduates have averaged an 80% first-time pass rate on the NCLEX licensure exam.

#7:

Central School of Practical Nursing

Central School of Practical Nursing (CSPN) was Cleveland's first LPN school. The school operated under the umbrella of the Family Health Association until it became a standalone nonprofit institution in 1962. Today, CSPN is the state's only independent private non-profit LPN program. Students benefit from clinical partnerships with long-term care facilities, adult outpatient clinics, and childcare centers. This wide range of agency partners enables graduates to find gainful employment in a variety of healthcare settings. CSPN graduates 40-60 students annually. Over the past decade, these students have averaged an 81% first-time pass rate on the NCLEX-PN licensure examination.

#8:

Lorain County Community College

Lorain County Community College has a brief state-tested nurse aid (STNA) certificate of completion program for aspiring CNAs. Graduates of the STNA program often subsequently enroll in the college's core LPN and ADN programs. The ADN program features tailored entry points for LPNs, paramedics, and students new to healthcare. Credits are designed to transfer seamlessly to university partners, including the Ohio University BSN, the Western Governors University BSN, and the Youngstown State University bachelor of science in allied health. LCCC graduates have consistently passed the NCLEX licensure exam at strong rates. Over the past decade, LPN students achieved an outstanding 91% NCLEX-PN pass rate, while their ADN counterparts achieved an 86% NCLEX-RN pass rate.

#9:

Northern Career Institute

Northern Career Institute opened in 1962 as Willoughby-Eastlake School of Practical Nursing. In 2015, the school changed its name to Northern Career Institute and expanded its offerings to include both medical assisting and medical billing and coding. The LPN program features coursework in classrooms equipped with smart technology, nursing simulations in state-of-the-art computer labs, and flexible clinical rotations at local healthcare facilities. The program begins with basic nursing theory and patient care protocols, followed by instruction in medical-surgical nursing and advanced specialty areas. Upon completion of all requirements, students qualify to sit for the NCLEX-PN licensure examination. Northern Career Institute typically graduates 60-80 LPN students annually, with an 80% first-time NCLEX pass rate over the past decade.

#10:

Lakeland Community College

Lakeland Community College was the first college in Ohio created by a vote of the people. The school offers technical certificate and associate degree programs to 8,700 credit students and thousands of noncredit workforce and professional development students. The Division of Applied Studies houses the Health Technologies Department, which offers both a nine-credit-hour nursing assistant certificate and an associate degree program accredited by the Accreditation Commission for Education in Nursing. Graduates of the CNA program are prepared to sit for the State Tested Nurse Aide (STNA) examination. Graduates of the ADN program are eligible to sit for the NCLEX-RN licensure examination. Lakeland Community College typically graduates 100-120 ADN students annually, with an impressive 88% first-time NCLEX pass rate over the past decade. The college's nursing graduates are often recruited by Ohio's top healthcare facilities.