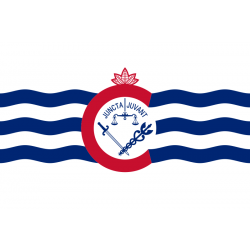 The Cincinnati metropolitan area is home to well over a dozen accredited nursing schools, offering a broad range of degree and certificate programs. Prospective students should carefully select the nursing role and corresponding education pathway that most appeals to them.
Cincinnati has three primary nursing roles: certified nursing assistant (CNA), licensed practical nurse (LPN), and registered nurse (RN). CNAs provide basic quality-of-life care for sick, injured, and convalescent patients. LPNs have an expanded job scope that includes dressing wounds, collecting samples for routine laboratory tests, and monitoring vital signs. RNs play the most independent role, administrating critical patient care in close consultation with medical doctors.
Aspiring CNAs can complete a short certificate program at over 30 community and technical colleges across Ohio, including several in the Cincinnati area. LPNs must complete a longer 12- to 18-month certificate program and successfully pass the NCLEX-PN national licensure exam. Prospective RNs have four possible pathways in Ohio; most pursue either a two-year associate degree in nursing (ADN) or a four-year bachelor of science in nursing (BSN). All RNs must also pass the NCLEX-RN national licensure exam. The Cincinnati metropolitan area is home to several notable universities with esteemed nursing programs, including University of Cincinnati, Miami University, and Xavier University.
Cincinnati is home to over 40,000 licensed nurses, including 23,000 RNs who earn an average of $61,000 annually. BSN-educated nurses typically receive top-quartile pay of $72,000 or more per year. Nursing graduates can seek employment with top local healthcare providers like Cincinnati Children's Hospital and TriHealth.
2022 NURSING SCHOOL RANKINGS
For our 2022 rankings, the research team at Nursing Schools Almanac collected data on nearly 3,000 nursing schools and campuses throughout the United States. We evaluated each school on three dimensions:
The institution's academic prestige and perceived value
The breadth and depth of nursing programs offered
Student success, particularly on the NCLEX licensure examination
We then combined these assessments into an overall score and ranked the schools accordingly. For a detailed description of our assessment methodology and dimension weights, please see here.
#1:

Xavier University

The nursing program at Xavier University is one of just a handful of programs in the nation endorsed by the American Holistic Nursing Association. Students learn from faculty with a diverse range of specialties including epidemiology, natural health, gerontology, and occupational health. With an emphasis on improving medical care for the Hispanic community, Xavier's nursing department has also created an exclusive program that specializes in educating nurses fluent in Spanish. Graduates of all programs perform well on their licensure exams. The accelerated BSN class scored a perfect 100% NCLEX pass rate in 2018, and the direct entry MSN program accomplished the same feat in both 2017 and 2019.

#2:

University of Cincinnati

The College of Nursing at the University of Cincinnati offers nursing programs from the undergraduate to the professional level. There are two pathways to the BSN: a traditional prelicensure program and an online RN-to-BSN completion program. The prelicensure program generates 200-250 new nurses annually, and these graduates have maintained an 85% first-time NCLEX pass rate over the past decade. At the graduate level, UC offers two entry points for the MSN degree (traditional post-BSN, accelerated direct-entry) and a breadth of specialization options, including nurse midwifery and five NP tracks. The university also offers both DNP and nursing PhD programs. DNP students may complete four additional online courses (12 credit hours) to earn a nurse education certificate.

#3:

Mount St. Joseph University

The Department of Nursing at Mount St. Joseph University has more than eighty years of experience educating nurses. The department offers several undergraduate and graduate options, including the MAGELIN (Master's Graduate Entry-Level into Nursing) program for second-degree students. This program has maintained a first-time NCLEX pass rate of 88% over the past decade. The school's prelicensure BSN students also perform well on their exams: over the past decade, they have passed the NCLEX exam at an 85% rate on their first attempt. Mount St. Joseph also offers traditional MSN and DNP programs for existing registered nurses.

#4:

Northern Kentucky University

Northern Kentucky University began in 1968 as Northern Kentucky State College. Today, the institution serves nearly 15,000 students across 90 undergraduate and 24 graduate degree programs. The NKU School of Nursing is a cornerstone of the university's College of Health and Human Services. The school offers three baccalaureate pathways in nursing (traditional, accelerated second degree, RN-to-BSN) as well as master's degree, graduate certificate, and doctoral programs. The MSN curriculum provides three nurse practitioner concentrations (adult-gerontology acute care, family, psychiatric-mental health) and two non-clinical concentrations (nursing education, nurse executive leadership). Post-master's certificates are also available in the three nurse practitioner fields. NKU nursing students can participate in clinical experiences at major hospitals, nursing homes, and primary healthcare facilities throughout Greater Cincinnati and Northern Kentucky. In addition, the RN-to-BSN and graduate programs are all offered in an online format.

#5:

Christ College of Nursing & Health Sciences

The Christ College of Nursing & Health Sciences was founded in 1902 as the Christ Hospital School of Nursing. The college serves hundreds of nursing students annually across three BSN pathways: a traditional prelicensure program, an accelerated second degree, and an RN-to-BSN option offered 100% online. The prelicensure BSN curriculum incorporates a diverse clinical format that includes acute, long-term, and community care. These clinical experiences are offered through the Christ Hospital Health Network as well as other regional healthcare providers. Since the program's launch, Christ College students have averaged a 90% first-time pass rate on the NCLEX-RN licensure exam. Online RN-to-BSN students can choose between a fulltime one-year option and a part-time two-year option.

#6:

Good Samaritan College of Nursing and Health Science

Good Samaritan College of Nursing and Health Science is a subsidiary of Good Samaritan Hospital, a partner of the TriHealth integrated healthcare system. The college serves the tri-state region of Southwestern Ohio, Northern Kentucky, and Southeastern Indiana. GSC offers an ADN program with both traditional entry and LPN advanced placement, as well as an RN-to-BSN program. The ADN curriculum provides a background in the principles of nursing; the biological, physical, and behavioral sciences; and the liberal arts. Good Samaritan College produces approximately 100 ADN graduates each year, with a solid 84% first-time pass rate on the NCLEX exam over the past decade. Students who complete the ADN program may then matriculate into the BSN program on either a fulltime or part-time basis.

#7:

Galen College of Nursing

With eight campuses and an online division, Galen College of Nursing is one of the largest nursing schools in the United States. The Cincinnati campus offers several prelicensure programs for aspiring nurses, including two associate degree pathways (traditional, LPN-to-ADN bridge) and an innovative three-year BSN degree. The college also offers an RN-to-BSN completion program and an MSN degree with leadership and educator tracks through its online division. The Cincinnati campus graduates approximately 150-200 ADN students annually. These graduates have averaged a solid 86% pass rate on the NCLEX-RN licensure exam over the past decade, including an impressive 95% pass rate in 2019.

#8:

Thomas More University

Thomas More University is a private Catholic liberal arts institution that serves more than 2,000 students. Instead of core curriculums, the school focuses on specialized vocational training that prepares students for immediate employment in many industries. Approximately 97% of TMU graduates are employed or in graduate school within six months of graduation. The nursing options at Thomas More include a prelicensure BSN degree, an RN-to-BSN completion program, and a fully online MSN degree with optional on-campus learning sessions. Prelicensure BSN students can choose the traditional four-year program or the accelerated nursing pathway, which may be completed in as little as 18 months. The RN-to-BSN program is also an accelerated pathway that requires just 18 months of study. The MSN curriculum offers executive leadership and healthcare informatics specializations, both of which require 24 months of study to complete.

#9:

Miami University

The Department of Nursing at Miami University provides two options for obtaining a BSN degree: a prelicensure full-time four-year curriculum and a fully online curriculum for RNs with an associate degree or nursing diploma. The BSN program prepares nurses for leadership and management roles, including research associate and occupational health nurse. Coursework explores the nursing process for health promotion, prevention, restoration, and maintenance with clients, families, and groups in community health settings. Students in the prelicensure curriculum begin clinical experiences during their sophomore year. These students have averaged approximately an 81% first-time pass rate on the NCLEX-RN licensure exam over the past decade.

#10:

Great Oaks Career Campuses

Since 1970, Great Oaks Career Campuses have provided education and training programs to high school students, adult learners, and businesses. One of the nation's largest career and technical districts, Great Oaks has a practical nursing program for secondary school students. Coursework covers critical topics like patient-centered care, medical terminology, diagnostics, lifespan development, medical intervention, pathophysiology of diseases, and the Ohio Nurse Practice Act. Students can earn three credentials: state tested nurse aide (STNA), basic life support (BLS), and licensed practical nurse (LPN). The final credential is awarded upon passing the NCLEX-PN licensure examination. Great Oaks graduates a select cohort of 5-10 high school students annually from its practical nursing program. These students have achieved an exceptional 97% first-time NCLEX pass rate over the past decade. Graduates are prepared to pursue positions at hospitals, clinics, and nursing homes.