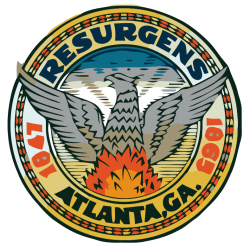 The roles in the nursing sector can be broadly grouped into four categories. The individuals in each category are crucial, and they work together to ensure that the many nursing tasks and responsibilities are completed as smoothly as possible.
The most junior nursing role is that of the certified nursing assistant (CNA). In Atlanta, one can become a CNA by completing an eight- to ten-week certificate program and passing the Pearson Vue-administered CNA Examination.
Licensed practical nurse (LPN) is a slightly most senior nursing role. Becoming an LPN requires more study than a CNA, since the role entails more supervisory responsibility. Aspiring LPNs in Georgia must complete a 12- to 18-month certificate program and pass the National Council Licensure Examination for Practical Nurses (NLCEX-PN) to gain licensure.
A third nursing role is that of the registered nurse (RN). RNs independently administer healthcare activities, and they also supervise teams of CNAs and LPNs. There are three educational pathways for Georgia's aspiring RNs; an associate degree in nursing (ADN) and bachelor of science in nursing (BSN) are the two most common paths. Potential RNs must also pass the National Council Licensure Examination for Registered Nurse (NCLEX-RN) after their studies to gain licensure.
The advanced practice registered nurse (APRN) is a highly specialized nursing role. Popular examples of APRN roles are nurse practitioner, nurse midwife, and nurse anesthetist. APRNs typically hold a master's degree in their chosen field of specialization. Like other nursing roles, APRNs must also gain licensure through a state-administered examination.
Atlanta's nursing professionals will find a wealth of active local hirers, including Northside Hospital and the Department of Veterans Affairs. Nursing wages increase substantially with education. For example, Atlanta's CNAs receive a median annual salary of $22,400, while LPNs earn $39,400 and RNs earn $65,250 per year on average. APRNs can see annual pay of $85,000-115,000 depending upon specialization.
2022 NURSING SCHOOL RANKINGS
For our 2022 rankings, the research team at Nursing Schools Almanac collected data on nearly 3,000 nursing schools and campuses throughout the United States. We evaluated each school on three dimensions:
The institution's academic prestige and perceived value
The breadth and depth of nursing programs offered
Student success, particularly on the NCLEX licensure examination
We then combined these assessments into an overall score and ranked the schools accordingly. For a detailed description of our assessment methodology and dimension weights, please see here.
#1:

Emory University

The Nell Hodgson Woodruff School of Nursing at Emory University is home to approximately 600 students enrolled in BSN, ABSN, MSN, PhD, and DNP programs. The university is consistently ranked among the top ten graduate nursing schools by U.S. News & World Report, including a number of highly rated specialty programs. At the undergraduate level, Emory produces approximately 200 BSN graduates annually who have passed the NCLEX-RN examination at a 92% rate over the past decade. The nursing school has an impressive 82% employment rate immediately after graduation, and students have landed positions at more than 500 diverse clinical sites nationwide.

#2:

Mercer University

Georgia Baptist College of Nursing conducts a breadth of nursing programs at Mercer University's Atlanta campus. The school offers three BSN pathways (traditional, accelerated second degree, RN-to-BSN), three MSN tracks for aspiring nurse practitioners (family, adult-gerontology acute care, adult-gerontology primary care), and two doctoral degrees with a hybrid online format (DNP, PhD). Georgia Baptist College of Nursing is the second-largest Baptist-affiliated institution in the world, with access to more than thirty clinical sites for valuable hands-on experience. The college graduates 120-150 prelicensure BSN students each year, who have averaged a 92% first-time NCLEX pass rate over the past decade.

#3:

Georgia State University

Georgia State University is home to the Byrdine F. Lewis School of Nursing and Health Professions. The school offers its nursing students more than 200 clinical practice sites, including trauma / intensive care wards, long-term care facilities, and home care services. Georgia State has traditional, accelerated, and degree completion pathways to the BSN degree. The BSN program's 120-140 annual prelicensure graduates have posted a strong NCLEX-RN pass rate of 90% over the past decade. Graduate nursing students can pursue four NP specialties (adult health, pediatrics, family, psychiatric-mental health), an adult-gerontology CNS degree, or a focus on nursing leadership in healthcare innovations.

#4:

University of West Georgia

Tanner Health System School of Nursing (THSSON) at the University of West Georgia offers a prelicensure BSN program, an RN-to-BSN pathway, an MSN degree, and a doctorate (EdD) in nursing education. The MSN has role options in education and health systems leadership; post-master's certification is also available in both areas. The THSSON doctorate degree, master's program, and RN-to-BSN pathway can each be completed 100% online. By contrast, the four-year BSN program is campus-based and graduates approximately 100 newly minted nurses each spring. Over the past decade, these students have achieved a solid 87% pass rate on the NCLEX-RN licensure exam.

#5:

Kennesaw State University

Kennesaw State University is home to the WellStar School of Nursing, the largest nursing school in northern Georgia. WellStar School of Nursing has produced thousands of graduates who are currently employed in a breadth of healthcare settings including Atlanta's world-class medical facilities, the United States military, and medically underserved regions of the Southeast. Nursing programs are offered at the baccalaureate and master's degree levels. The BSN has both traditional and accelerated second degree options. BSN graduates have achieved a stellar 96% first-time pass rate on the NCLEX licensure exam over the past decade, including a perfect (170 out of 170) pass rate in 2018. The MSN program offers tracks in family nurse practitioner, nursing administration, and nursing education.

#6:

Chamberlain University

The Atlanta campus of Chamberlain University was established on March 5, 2012. The campus facilities include Chamberlain's SIMCARE Center, which provides high-tech simulated patient care in a clinical learning environment. The school's BSN curriculum features participation in the Global Health Education Program, which allows students to serve communities in diverse places such as Brazil, India, and Kenya. There are no prerequisite requirements, and the BSN degree can be completed in as little as three years of continuous study. Chamberlain's Atlanta campus graduates approximately 275 BSN students annually. Since the program's inception, these graduates have achieved a noteworthy 87% pass rate on the NCLEX-RN licensure examination.

#7:

Clayton State University

Established in 1969, Clayton State University (CSU) is one of the youngest universities in the state of Georgia. The school provides practical classes, internships, and real-life experiences to nearly 7,000 students from more than 34 states and 32 countries. The School of Nursing, also established in 1969, is part of CSU's College of Health and has strong relationships with Atlanta-area hospitals. The college also has a unique study abroad program that allows students to learn and serve in places such as Guadalajara, Haiti, and Korea. The School of Nursing offers two BSN pathways (prelicensure, RN-to-BSN degree completion) and an MSN degree with a family nurse practitioner focus. Over the past decade, approximately 80-100 annual graduates of the prelicensure BSN program have achieved an 89% first-time pass rate on the NCLEX-RN exam.

#8:

Reinhardt University

Established in 1883, historic Reinhardt University is Cherokee County's only institution of higher learning that offers undergraduate and graduate degrees. The university conducts four graduate programs and more than forty undergraduate programs through several schools. The Cauble School of Nursing & Health Sciences is the home for Reinhardt's BSN program. Two pathways are available: a traditional prelicensure curriculum and an RN-to-BSN bridge option. Students in both programs utilize the labs and classrooms of Chattahoochee Technical College's Appalachian campus in order to gain hands-on experience with state-of-the-art equipment. Patient care clinicals take place in the Atlanta metropolitan area. Graduates of the traditional BSN program are prepared to sit for the NCLEX-RN examination and, upon successful completion, to pursue initial RN licensure.

#9:

Perimeter College at Georgia State University

Perimeter College serves the largest number of dual-enrollment, international, online, transfer, and first-time freshman students in the University System of Georgia. The college's Department of Nursing has educated nurses for nearly 50 years. In 2016, it became an administrative unit of the Georgia State University School of Nursing. Perimeter College's ADN students train with the latest healthcare technology in the school's nursing simulation laboratory; they also hone their skills with clinical rotations at healthcare facilities throughout the region. Perimeter College graduates 90-150 ADN students annually. Over the past decade, these graduates have sustained an excellent 92% first-time pass rate on the NCLEX-RN licensure examination.

#10:

Gwinnett Technical College

Gwinnett Technical College is a career-focused school that has served communities in the southern region for more than 25 years. More than 140 programs are available in a broad range of fast-growing fields including nursing. The Nursing and Life Sciences Division offers both CNA and ADN programs. The CNA program prepares students to sit for the National Nurse Aide Assessment Program (NNAAP) exam, which determines competency to enroll in the state's nurse aide registry and receive a CNA certificate. ADN graduates are prepared to sit for the NCLEX-RN licensure exam. Over the past decade, ADN graduates from Gwinnett Technical College have achieved an excellent 95% first-time NCLEX pass rate.

#11:

Georgia Gwinnett College

Georgia Gwinnett College opened its doors in 2006 as the first four-year college founded in Georgia in more than 100 years, and as the first four-year public college created in the U.S. in the 21st century. GGC's baccalaureate nursing program sits within the School of Health Sciences. The first cohort started in fall 2014 and achieved a 100% employment rate prior to graduation. The BSN curriculum has both classroom and clinical components that prepare students to pass the NCLEX-RN licensure examination. Graduates have enjoyed a stellar 94% first-time pass rate on the exam since the program's inception.

#12:

Gordon State College

Gordon State College began in 1832 as a little schoolhouse for local children. Today, the school sits on 235 acres of land and serves approximately 4,000 students. Aspiring nurses at Gordon State receive training through the School of Nursing & Health Sciences, which offers programs at both the associate degree and baccalaureate levels. The three-year ASN program leads directly to a career in healthcare. Gordon State graduates 60-100 ASN students annually, who have sustained an excellent 95% NCLEX pass rate over the past decade. The recently launched prelicensure BSN program features 78 credit hours of study, as well as extensive clinical experiences at local hospitals. Gordon State also offers an RN-to-BSN program that may be completed 100% online.

#13:

Georgia Piedmont Technical College

Georgia Piedmont Technical College comprises five technical schools and two educational divisions. More than 40 career pathways and 180 certificate, diploma, and degree programs are available. The School of Health, Education, and Public and Professional Services offers both certified nurse aide and licensed practical nurse pathways. The CNA curriculum incorporates classroom training and clinical experience in taking vital signs, assisting with daily activities, and using catheters. The program leads to a technical certificate and prepares students for the National Nurse Aide Assessment Program. The LPN curriculum covers medical-surgical nursing, healthcare terminology, and nursing leadership. The one-year program awards a diploma and prepares students for the NCLEX-PN licensure examination. Georgia Piedmont Technical College graduates approximately 30 LPN students each year. Over the past decade, these students have scored an astounding 99% first-time NCLEX pass rate.

#14:

Chattahoochee Technical College

Chattahoochee Technical College serves a six-county area in northern Georgia through its eight campus locations. The college offers several nursing programs including a healthcare assistant certificate, a practical nursing diploma, a traditional associate of science in nursing, and an LPN-to-RN bridge option. The programs are small in size; approximately 25-40 students graduate annually with an LPN diploma, and a similar number graduate across the two ASN pathways. The programs also boast outstanding student outcomes, including a 98% NCLEX-PN pass rate and a 97% NCLEX-RN pass rate over the past decade. Graduates frequently land positions in hospitals, clinics, extended care facilities, physicians' offices, governmental agencies, and home healthcare settings.

#15:

Southern Crescent Technical College

Southern Crescent Technical College originated in July 2010 with the merger of Griffin Technical College and Flint River Technical College. The college serves the workforce and community needs of eight counties in the southern Atlanta metropolitan area. SCTC has offered a practical nursing diploma since well before the merger of its predecessor institutions. Typically 40-50 students graduate from the LPN program each year. These candidates have averaged an excellent 92% NCLEX-PN pass rate over the past decade. In 2016, the Georgia Board of Nursing approved Southern Crescent Technical College to offer an associate of science degree in nursing. Graduates are qualified to sit for the NCLEX-RN licensure examination and have earned an 89% first-time pass rate since the program's inception.