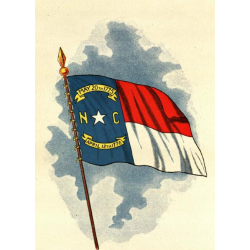 Employment of registered nurses is projected to grow seven percent over the next decade, faster than the overall job market. Many aspiring RNs choose to enroll in an associate degree program so that they can enter the workforce quickly. An ADN curriculum is less time-consuming than a bachelor of science in nursing (BSN) degree, and it adequately prepares students for the National Council Licensure Examination for Registered Nurses (NCLEX-RN) and subsequent employment.
For students who are new to the nursing sector, ADN programs require approximately two years of fulltime study. Some of North Carolina's nursing schools offer an evening or weekend option, allowing students to balance education, work, and family responsibilities. Many colleges also offer a one-year LPN-to-ADN bridge program. This pathway enables a licensed practical nurse with an unencumbered license to become a registered nurse through an accelerated and streamlined course of study.
North Carolina's nurses can expect strong employment prospects. The state employs almost 100,000 RNs at an average annual salary of $66,440, according to recent data (May 2019) from the U.S. Bureau of Labor Statistics. Major healthcare providers throughout the state have frequent job openings for registered nurses, including Atrium Health, WakeMed Health and Hospitals, and UNC Health.
To help aspiring nurses evaluate their options, the research team at Nursing Schools Almanac has compiled an extensive database of student performance on the NCLEX-RN licensure exam. We analyzed this data over a lengthy period of time, typically the past decade, to calculate each program's NCLEX pass rate among first-time test-takers. We then used this metric to rank North Carolina's ADN programs, from the strongest NCLEX-RN performance (Cape Fear Community College) to the weakest (Region A Nursing Consortium). You can find the detailed results of our analysis below.