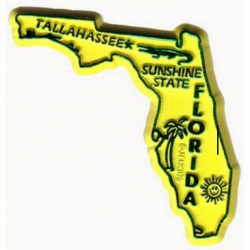 The state of Florida has an extensive number of associate's degree in nursing programs. In fact, the Florida Board of Nursing has approved an ADN program at more than 150 campuses statewide. These programs prepare students for initial licensure as a registered nurse through extensive coursework, laboratory exercises, and clinical experiences.
An ADN curriculum typically requires two years of fulltime study. Many schools offer flexible class schedules or evening learning to accommodate students' work and family responsibilities. Florida's public colleges provide an extensive network of ADN programs across the state's major cities, including flagship campuses like Florida State College at Jacksonville and Miami Dade College. In addition, a growing number of private schools are launching ADN programs. Two high-performing examples are Galen College of Nursing in Tampa Bay and Herzing University in Winter Park.
An ADN student must successfully pass the National Council Licensure Examination for Registered Nurses (NCLEX-RN) before commencing practice. Successful graduates will join the ranks of Florida's 180,000 registered nurses. The state's RNs earn an impressive average annual salary of $67,610, according to recent data (May 2019) from the U.S. Bureau of Labor Statistics. Florida's major healthcare providers are constantly in the market for new nurses. Large networks like BayCare Health System, HCA East Florida, and Tenet Healthcare have dozens of open RN job postings at any point in time.
To help aspiring nurses evaluate their options, the research team at Nursing Schools Almanac has compiled an extensive database of student performance on the NCLEX-RN licensure exam. We analyzed this data over a lengthy period of time -- the past decade when possible -- to calculate each program's NCLEX pass rate among first-time test-takers. We then used this metric to rank Florida's ADN programs, from the strongest NCLEX-RN performance (Seminole State College of Florida) to the weakest (Techni-Pro Institute). You can find the detailed results of our analysis below.

#1: Seminole State College of Florida
850 South State Road 434 | Altamonte Springs, FL 32714
https://www.seminolestate.edu
NCLEX-RN pass rate among first-time test-takers: 96.6%
Average number of ADN students graduating annually: 194
Data analyzed: Calendar years 2010 through 2019

#2: State College of Florida, Manatee-Sarasota
5840 26th Street West | Bradenton, FL 34207
https://www.scf.edu
NCLEX-RN pass rate among first-time test-takers: 96.4%
Average number of ADN students graduating annually: 126
Data analyzed: Calendar years 2010 through 2019

#3: Northwest Florida State College
100 College Boulevard East | Niceville, FL 32578
https://www.nwfsc.edu
NCLEX-RN pass rate among first-time test-takers: 95.8%
Average number of ADN students graduating annually: 57
Data analyzed: Calendar years 2010 through 2019

#4: Valencia College
1800 South Kirkman Road | Orlando, FL 32811
https://valenciacollege.edu
NCLEX-RN pass rate among first-time test-takers: 95.5%
Average number of ADN students graduating annually: 241
Data analyzed: Calendar years 2010 through 2019

#5: Tallahassee Community College
1528 Surgeons Drive | Tallahassee, FL 32308
https://www.tcc.fl.edu
NCLEX-RN pass rate among first-time test-takers: 94.5%
Average number of ADN students graduating annually: 75
Data analyzed: Calendar years 2010 through 2019

#6: Broward College
1000 Coconut Creek Boulevard | Coconut Creek, FL 33066
https://www.broward.edu
NCLEX-RN pass rate among first-time test-takers: 94.0%
Average number of ADN students graduating annually: 320
Data analyzed: Calendar years 2010 through 2019

#7: Polk State College
999 Avenue H NE | Winter Haven, FL 33881
https://www.polk.edu
NCLEX-RN pass rate among first-time test-takers: 93.6%
Average number of ADN students graduating annually: 148
Data analyzed: Calendar years 2010 through 2019

#8: College of Central Florida
3001 SW College Road | Ocala, FL 34474
https://www.cf.edu
NCLEX-RN pass rate among first-time test-takers: 92.7%
Average number of ADN students graduating annually: 93
Data analyzed: Calendar years 2010 through 2019; includes both the Ocala and Citrus County campuses

#9: College of the Florida Keys
5901 College Road | Key West, FL 33040
https://www.cfk.edu
NCLEX-RN pass rate among first-time test-takers: 91.7%
Average number of ADN students graduating annually: 36
Data analyzed: Calendar years 2010 through 2019

#10: South Florida State College
600 West College Drive | Avon Park, FL 33825
https://www.southflorida.edu
NCLEX-RN pass rate among first-time test-takers: 90.4%
Average number of ADN students graduating annually: 39
Data analyzed: Calendar years 2010 through 2019

#11: Santa Fe College
3000 NW 83rd Street | Gainesville, FL 32606
https://www.sfcollege.edu
NCLEX-RN pass rate among first-time test-takers: 89.5%
Average number of ADN students graduating annually: 144
Data analyzed: Calendar years 2010 through 2019

#12: Indian River State College
3209 Virginia Avenue | Fort Pierce, FL 34981
https://www.irsc.edu
NCLEX-RN pass rate among first-time test-takers: 89.5%
Average number of ADN students graduating annually: 140
Data analyzed: Calendar years 2010 through 2019
#13: St. Johns River State College
5001 St. Johns Avenue | Palatka, FL 32177
http://www.sjrstate.edu
NCLEX-RN pass rate among first-time test-takers: 89.3%
Average number of ADN students graduating annually: 91
Data analyzed: Calendar years 2010 through 2019

#14: St. Petersburg College
7200 66th Street North | Pinellas Park, FL 33781
https://www.spcollege.edu
NCLEX-RN pass rate among first-time test-takers: 89.1%
Average number of ADN students graduating annually: 316
Data analyzed: Calendar years 2010 through 2019

#15: North Florida College
325 NW Turner Davis Drive | Madison, FL 32340
https://www.nfc.edu
NCLEX-RN pass rate among first-time test-takers: 88.8%
Average number of ADN students graduating annually: 32
Data analyzed: Calendar years 2010 through 2019

#16: Daytona State College
1200 West International Speedway Boulevard | Daytona Beach, FL 32114
https://www.daytonastate.edu
NCLEX-RN pass rate among first-time test-takers: 88.7%
Average number of ADN students graduating annually: 225
Data analyzed: Calendar years 2010 through 2019

#17: Lake-Sumter State College
9501 US Highway 441 | Leesburg, FL 34788
https://www.lssc.edu
NCLEX-RN pass rate among first-time test-takers: 88.5%
Average number of ADN students graduating annually: 78
Data analyzed: Calendar years 2010 through 2019

#18: Eastern Florida State College
3865 North Wickham Road | Melbourne, FL 32935
https://www.easternflorida.edu
NCLEX-RN pass rate among first-time test-takers: 87.6%
Average number of ADN students graduating annually: 127
Data analyzed: Calendar years 2010 through 2019

#19: Galen College of Nursing
10200 Dr. Martin Luther King Jr. Street North | Saint Petersburg, FL 33716
https://www.galencollege.edu
NCLEX-RN pass rate among first-time test-takers: 87.5%
Average number of ADN students graduating annually: 261
Data analyzed: Calendar years 2010 through 2019

#20: Pasco-Hernando State College
10230 Ridge Road | New Port Richey, FL 34654
https://www.phsc.edu
NCLEX-RN pass rate among first-time test-takers: 87.2%
Average number of ADN students graduating annually: 188
Data analyzed: Calendar years 2010 through 2019

#21: Keiser University
1500 NW 49th Street | Fort Lauderdale, FL 33309
https://www.keiseruniversity.edu
NCLEX-RN pass rate among first-time test-takers: 87.1%
Average number of ADN students graduating annually: 465
Data analyzed: Calendar years 2010 through 2019; includes the main Fort Lauderdale campus as well as satellite campuses in Clearwater, Daytona Beach, Jacksonville, Lakeland, Melbourne, Miami, New Port Richey, Orlando, Port Saint Lucie, Sarasota, Tallahassee, Tampa, and West Palm Beach

#22: Mercy Hospital
3663 South Miami Avenue | Miami, FL 33133
https://www.mercymiami.com/professionals
NCLEX-RN pass rate among first-time test-takers: 87.0%
Average number of ADN students graduating annually: 53
Data analyzed: Calendar years 2010 through 2019

#23: Florida SouthWestern State College
8099 College Parkway | Fort Myers, FL 33919
https://www.fsw.edu
NCLEX-RN pass rate among first-time test-takers: 86.7%
Average number of ADN students graduating annually: 233
Data analyzed: Calendar years 2010 through 2019

#24: Jersey College
3625 Queen Palm Drive | Tampa, FL 33619
https://www.jerseycollege.edu
NCLEX-RN pass rate among first-time test-takers: 85.9%
Average number of ADN students graduating annually: 197
Data analyzed: Calendar years 2011 through 2019; includes the Tampa, Jacksonville, Fort Lauderdale, and Largo campuses

#25: Gulf Coast State College
5230 West US Highway 98 | Panama City, FL 32401
https://www.gulfcoast.edu
NCLEX-RN pass rate among first-time test-takers: 85.8%
Average number of ADN students graduating annually: 103
Data analyzed: Calendar years 2010 through 2019

#26: Palm Beach State College
4200 Congress Avenue | Lake Worth, FL 33461
https://www.palmbeachstate.edu
NCLEX-RN pass rate among first-time test-takers: 85.7%
Average number of ADN students graduating annually: 214
Data analyzed: Calendar years 2010 through 2019; includes both the Lake Worth and Belle Glade campuses

#27: Herzing University
1865 State Road 436 | Winter Park, FL 32792
https://www.herzing.edu
NCLEX-RN pass rate among first-time test-takers: 84.5%
Average number of ADN students graduating annually: 65
Data analyzed: Calendar years 2010 through 2019

#28: City College
177 Montgomery Road | Altamonte Springs, FL 32714
https://www.citycollege.edu
NCLEX-RN pass rate among first-time test-takers: 83.6%
Average number of ADN students graduating annually: 11
Data analyzed: Calendar years 2015 through 2019

#29: Hillsborough Community College
4001 West Tampa Bay Boulevard | Tampa, FL 33614
https://www.hccfl.edu
NCLEX-RN pass rate among first-time test-takers: 83.1%
Average number of ADN students graduating annually: 255
Data analyzed: Calendar years 2010 through 2019

#30: Rasmussen University
1227 SW 17th Avenue | Ocala, FL 34471
https://www.rasmussen.edu
NCLEX-RN pass rate among first-time test-takers: 82.4%
Average number of ADN students graduating annually: 412
Data analyzed: Calendar years 2010 through 2019; includes the Ocala, New Port Richey / West Pasco, Fort Myers, and Tampa / Brandon campuses

#31: Florida Gateway College
149 SE College Place | Lake City, FL 32025
https://www.fgc.edu
NCLEX-RN pass rate among first-time test-takers: 82.3%
Average number of ADN students graduating annually: 89
Data analyzed: Calendar years 2010 through 2019

#32: Florida State College at Jacksonville
4501 Capper Road | Jacksonville, FL 32218
https://www.fscj.edu
NCLEX-RN pass rate among first-time test-takers: 82.0%
Average number of ADN students graduating annually: 335
Data analyzed: Calendar years 2010 through 2019

#33: Bethesda College of Health Sciences
3800 South Congress Avenue, Suite Nine | Boynton Beach, FL 33426
http://www.bethesdacollege.net
NCLEX-RN pass rate among first-time test-takers: 81.9%
Average number of ADN students graduating annually: 19
Data analyzed: Calendar years 2014 through 2019

#34: Miami Dade College
950 NW 20th Street | Miami, FL 33127
https://www.mdc.edu
NCLEX-RN pass rate among first-time test-takers: 80.5%
Average number of ADN students graduating annually: 534
Data analyzed: Calendar years 2010 through 2019

#35: Medical Prep Institute
2304 East Busch Boulevard | Tampa, FL 33612
https://www.medicalprepinstitute.org
NCLEX-RN pass rate among first-time test-takers: 78.7%
Average number of ADN students graduating annually: 35
Data analyzed: Calendar years 2013 through 2019

#36: Fortis Colleges and Institutes
9022 South US Highway 1 | Port Saint Lucie, FL 34952
https://www.fortis.edu
NCLEX-RN pass rate among first-time test-takers: 77.8%
Average number of ADN students graduating annually: 143
Data analyzed: Calendar years 2012 through 2019; includes the Port Saint Lucie campus of Fortis Institute, the Pensacola campus of Fortis Institute, the Cutler Bay campus of Fortis College, and the Orange Park campus of Fortis College

#37: Antigua College International
14505 Commerce Way, Suite 522 | Miami Lakes, FL 33016
https://www.antigua.edu
NCLEX-RN pass rate among first-time test-takers: 77.6%
Average number of ADN students graduating annually: 17
Data analyzed: Calendar years 2015 through 2019

#38: Southeastern College
17395 NW 59th Avenue | Miami Lakes, FL 33015
https://www.sec.edu
NCLEX-RN pass rate among first-time test-takers: 77.2%
Average number of ADN students graduating annually: 36
Data analyzed: Calendar years 2011 through 2019

#39: Active Health Institute
6520 West Flagler Street | Miami, FL 33144
https://www.ahimiami.com
NCLEX-RN pass rate among first-time test-takers: 76.7%
Average number of ADN students graduating annually: 10
Data analyzed: Calendar years 2017 through 2019

#40: International College of Health Sciences
2300 South Congress Avenue, Suite 105 | Boynton Beach, FL 33426
https://www.ichs.edu
NCLEX-RN pass rate among first-time test-takers: 76.6%
Average number of ADN students graduating annually: 51
Data analyzed: Calendar years 2014 through 2019

#41: Pensacola State College
5555 West Highway 98 | Pensacola, FL 32507
https://www.pensacolastate.edu
NCLEX-RN pass rate among first-time test-takers: 75.9%
Average number of ADN students graduating annually: 204
Data analyzed: Calendar years 2010 through 2019

#42: Altierus Career College
3319 West Hillsborough Avenue | Tampa, FL 33614
https://www.altierus.edu
NCLEX-RN pass rate among first-time test-takers: 75.8%
Average number of ADN students graduating annually: 21
Data analyzed: Calendar years 2010 through 2018

#43: Academy for Nursing and Health Occupations
5154 Okeechobee Boulevard, Suite 201 | West Palm Beach, FL 33417
https://www.anho.edu
NCLEX-RN pass rate among first-time test-takers: 75.8%
Average number of ADN students graduating annually: 74
Data analyzed: Calendar years 2013 through 2019

#44: Chipola College
3094 Indian Circle | Marianna, FL 32446
https://www.chipola.edu
NCLEX-RN pass rate among first-time test-takers: 75.8%
Average number of ADN students graduating annually: 63
Data analyzed: Calendar years 2010 through 2019

#45: Emiraza College
510 South US Highway 1 | Fort Pierce, FL 34950
http://www.emirazacollege.com
NCLEX-RN pass rate among first-time test-takers: 73.6%
Average number of ADN students graduating annually: 17
Data analyzed: Calendar years 2013 through 2019

#46: Miami Regional University
700 South Royal Poinciana Boulevard, Suite 100 | Miami Springs, FL 33166
https://www.mru.edu
NCLEX-RN pass rate among first-time test-takers: 71.9%
Average number of ADN students graduating annually: 191
Data analyzed: Calendar years 2013 through 2019

#47: Orlando Medical Institute
6925 Lake Ellenor Drive, Building 3 | Orlando, FL 32809
https://www.omi.edu
NCLEX-RN pass rate among first-time test-takers: 71.2%
Average number of ADN students graduating annually: 21
Data analyzed: Calendar years 2015 through 2019

#48: International Institute for Health Care Professionals
6870 North Federal Highway | Boca Raton, FL 33487
http://www.iihcp.com
NCLEX-RN pass rate among first-time test-takers: 70.5%
Average number of ADN students graduating annually: 104
Data analyzed: Calendar years 2013 through 2019

#49: Larkin School of Nursing
6140 SW 70th Street | South Miami, FL 33143
https://www.larkinhospital.com/schoolofnursing
NCLEX-RN pass rate among first-time test-takers: 70.5%
Average number of ADN students graduating annually: 15
Data analyzed: Calendar years 2017 through 2019

#50: Taylor College
5190 SE 125th Street | Belleview, FL 34420
https://www.taylorcollege.edu
NCLEX-RN pass rate among first-time test-takers: 69.0%
Average number of ADN students graduating annually: 51
Data analyzed: Calendar years 2011 through 2019

#51: Daytona College
425 South Nova Road | Ormond Beach, FL 32174
https://www.daytonacollege.edu
NCLEX-RN pass rate among first-time test-takers: 68.0%
Average number of ADN students graduating annually: 13
Data analyzed: Calendar years 2018 through 2019

#52: ATA Career Education
7351 Spring Hill Drive, Suite 11 | Spring Hill, FL 34606
https://www.atafl.edu
NCLEX-RN pass rate among first-time test-takers: 67.1%
Average number of ADN students graduating annually: 23
Data analyzed: Calendar years 2017 through 2019

#53: Southern Technical College
1685 Medical Lane | Fort Myers, FL 33907
https://www.southerntech.edu
NCLEX-RN pass rate among first-time test-takers: 65.8%
Average number of ADN students graduating annually: 50
Data analyzed: Calendar years 2013 through 2019

#54: NRI Institute of Health Sciences
503 Royal Palm Beach Boulevard | Royal Palm Beach, FL 33411
https://www.nriinstitute.edu
NCLEX-RN pass rate among first-time test-takers: 56.9%
Average number of ADN students graduating annually: 15
Data analyzed: Calendar years 2016 through 2019

#55: HCI College
1764 North Congress Avenue | West Palm Beach, FL 33409
https://www.hci.edu
NCLEX-RN pass rate among first-time test-takers: 53.2%
Average number of ADN students graduating annually: 77
Data analyzed: Calendar years 2014 through 2019; includes both the West Palm Beach and Fort Lauderdale campuses

#56: American Medical Academy
12215 SW 112th Street | Miami, FL 33186
https://www.ama.edu
NCLEX-RN pass rate among first-time test-takers: 52.8%
Average number of ADN students graduating annually: 18
Data analyzed: Calendar years 2017 through 2019

#57: Concorde Career Institute
7259 Salisbury Road | Jacksonville, FL 32256
https://www.concorde.edu
NCLEX-RN pass rate among first-time test-takers: 51.3%
Average number of ADN students graduating annually: 52
Data analyzed: Calendar years 2010 through 2019

#58: Care Hope College
901 North Congress Avenue, Suite C-201 | Boynton Beach, FL 33426
https://www.chcollege.org
NCLEX-RN pass rate among first-time test-takers: 50.0%
Average number of ADN students graduating annually: 31
Data analyzed: Calendar years 2013 through 2019

#59: Florida National University
4425 West Jose Regueiro Avenue | Hialeah, FL 33012
https://www.fnu.edu
NCLEX-RN pass rate among first-time test-takers: 49.7%
Average number of ADN students graduating annually: 76
Data analyzed: Calendar years 2011 through 2019; includes both the Hialeah and Miami campuses

#60: Cambridge College of Healthcare & Technology
5150 Linton Boulevard, Suite 340 | Delray Beach, FL 33484
https://www.cambridgehealth.edu
NCLEX-RN pass rate among first-time test-takers: 46.7%
Average number of ADN students graduating annually: 31
Data analyzed: Calendar years 2017 through 2019

#61: Gwinnett Institute
1900 North Alafaya Trail, Suite 100 | Orlando, FL 32826
https://www.gwinnettcollege.edu
NCLEX-RN pass rate among first-time test-takers: 42.1%
Average number of ADN students graduating annually: 60
Data analyzed: Calendar years 2015 through 2019

#62: Hope College of Arts & Sciences
1200 SW Third Street | Pompano Beach, FL 33069
https://www.hcas.edu
NCLEX-RN pass rate among first-time test-takers: 41.2%
Average number of ADN students graduating annually: 19
Data analyzed: Calendar years 2012 through 2019
#63: Azure College
3201 West Commercial Boulevard, Suite 127 | Fort Lauderdale, FL 33309
https://www.azure.edu
NCLEX-RN pass rate among first-time test-takers: 31.4%
Average number of ADN students graduating annually: 66
Data analyzed: Calendar years 2012 through 2019; includes both the Fort Lauderdale and Miami Gardens campuses

#64: Suncoast College of Health
6513 14th Street West, Suite 103 | Bradenton, FL 34207
https://www.suncoastcollege.edu
NCLEX-RN pass rate among first-time test-takers: 30.5%
Average number of ADN students graduating annually: 66
Data analyzed: Calendar years 2013 through 2019

#65: SABER College
3990 West Flagler Street, Suite 103 | Miami, FL 33134
https://www.sabercollege.edu
NCLEX-RN pass rate among first-time test-takers: 28.2%
Average number of ADN students graduating annually: 138
Data analyzed: Calendar years 2012 through 2019

#66: Advance Science International College
5190 NW 167th Street, Suite 200 | Miami Lakes, FL 33014
https://www.asicollege.edu
NCLEX-RN pass rate among first-time test-takers: 28.0%
Average number of ADN students graduating annually: 13
Data analyzed: Calendar years 2018 through 2019

#67: Siena College of Health
7491 West Oakland Park Boulevard, Suite 100 | Lauderhill, FL 33319
http://www.sienacollegeofhealth.net
NCLEX-RN pass rate among first-time test-takers: 25.3%
Average number of ADN students graduating annually: 20
Data analyzed: Calendar years 2015 through 2019

#68: North Broward Technical Center
1871 West Hillsboro Boulevard | Deerfield Beach, FL 33442
http://www.nbtechcenter.com
NCLEX-RN pass rate among first-time test-takers: 25.0%
Average number of ADN students graduating annually: 22
Data analyzed: Calendar years 2014 through 2019

#69: Universal Career School
10720 West Flagler Street, Suite 21 | Sweetwater, FL 33174
https://www.ucs.edu
NCLEX-RN pass rate among first-time test-takers: 25.0%
Average number of ADN students graduating annually: 40
Data analyzed: Calendar years 2017 through 2019

#70: Carleen Health Institute of South Florida
4645 Gun Club Road | West Palm Beach, FL 33415
http://www.carleenhealthinstitute.org
NCLEX-RN pass rate among first-time test-takers: 22.6%
Average number of ADN students graduating annually: 61
Data analyzed: Calendar years 2014 through 2019

#71: Florida College of Health Science
4940 Northdale Boulevard | Tampa, FL 33624
NCLEX-RN pass rate among first-time test-takers: 21.2%
Average number of ADN students graduating annually: 59
Data analyzed: Calendar years 2014 through 2019



#72: Sigma Institute of Health Careers
1260 East Oakland Park Boulevard | Oakland Park, FL 33334
https://www.sihc.net
NCLEX-RN pass rate among first-time test-takers: 17.3%
Average number of ADN students graduating annually: 94
Data analyzed: Calendar years 2013 through 2019

#73: Burnett International College
2601 South Military Trail | West Palm Beach, FL 33415
https://www.burnett.edu
NCLEX-RN pass rate among first-time test-takers: 16.4%
Average number of ADN students graduating annually: 23
Data analyzed: Calendar years 2013 through 2019

#74: CENSA International College
4481 NW 167th Street | Miami Gardens, FL 33055
http://www.censacollege.com
NCLEX-RN pass rate among first-time test-takers: 13.8%
Average number of ADN students graduating annually: 34
Data analyzed: Calendar years 2014 through 2019

#75: Ideal Professional Institute
20295 NW Second Avenue, Suite 210 | Miami Gardens, FL 33169
http://idealprofessionalnursing.com
NCLEX-RN pass rate among first-time test-takers: 12.3%
Average number of ADN students graduating annually: 164
Data analyzed: Calendar years 2014 through 2019

#76: Techni-Pro Institute
414 NW 35th Street | Boca Raton, FL 33431
https://www.techniproedu.com
NCLEX-RN pass rate among first-time test-takers: 12.0%
Average number of ADN students graduating annually: 264
Data analyzed: Calendar years 2013 through 2019