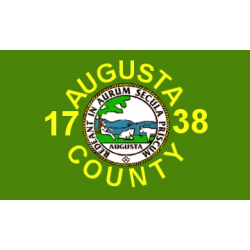 Healthcare and social assistance workers make up 12 percent of Virginia's labor force. The state's hospitals and health systems contribute $38 billion annually to the local economy. With such a significant and positive impact, it's not surprising that one of the largest forces within Virginia's healthcare system is the nurse population.
The state is home to nearly 64,000 registered nurses (RNs), more than 21,000 licensed practical nurses (LPNs), and over 37,000 certified nursing assistants (CNAs). These healthcare professionals work at thousands of hospitals, clinics, physician's offices, nursing homes, long-term care centers, and private homes throughout Virginia.
Head to the Staunton-Waynesboro metropolitan area, and you will find hundreds of nurses working in each of these roles. Many of these healthcare professionals earned their degree or certificate at a local nursing school. Indeed, the area is home to several accredited nursing schools including Mary Baldwin University, Blue Ridge Community College, and Valley Career and Technical Center. Collectively, these schools offer everything from certificate programs for aspiring CNAs to associate's and bachelor's degree programs for registered nurses.
To enter the field, aspiring RNs must complete a hospital diploma, associate's degree in nursing (ADN), bachelor of science in nursing (BSN), or direct-entry master of science in nursing (MSN). A valid license is also required, so graduates must pass the National Council Licensure Examination for Registered Nurses (NCLEX-RN).
Aspiring LPNs must complete a state-approved certificate or associate's degree program, typically requiring just 1-2 years of fulltime study. Graduates must then pass the NCLEX-PN national licensure examination before commencing practice.
Aspiring CNAs must complete a brief training program which includes both classroom instruction and supervised clinical experience. They must also pass an initial state certification test and fulfill annual work experience and/or continuing education requirements.
With the right program and credentials, newly minted nurses can earn anywhere from $25,000 annually for entry-level CNA positions to well over $100,000 per year for advanced practice registered nursing roles. These high salaries make the Staunton-Waynesboro metropolitan area a great place to start a nursing career.
If you're considering joining the local nursing workforce, you can start by enrolling in an accredited nursing school. We've profiled below the top nursing programs in Staunton, Waynesboro, and the surrounding metropolitan area to help you get started.