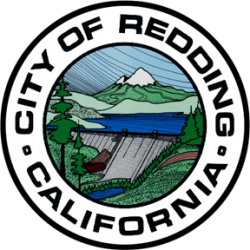 The Redding, California, metropolitan area is home to 60 nurse practitioners (NPs), 1,740 registered nurses (RNs), 350 licensed vocational nurses (LVNs), and 550 certified nursing assistants (CNAs). Many of these nursing professionals earned their degree or certificate at a local college or university. Redding has several high-quality nursing schools, including Simpson University, Shasta College, and Institute of Technology (IOT). Collectively, these schools offer programs for a wide breadth of nursing career paths.
For example, the Betty M. Dean School of Nursing at Simpson University offers a traditional bachelor of science in nursing (BSN) and an RN-to-BSN bridge program. These are the school's fastest-growing pathways. Shasta College offers an associate's degree in nursing (ADN) for aspiring RNs, a certificate for aspiring LVNs, and an LVN-to-RN bridge program. IOT offers its own state-approved LVN certificate program.
The degree or certificate you choose will depend on your career goals. For example, if you would like to become an NP, you will have to obtain a master of science in nursing (MSN) or another advanced nursing degree. Most NPs specialize in a focal area such as acute care, emergency care, family practice, gerontology, neonatal care, or women's health. This will require additional certification.
RNs must obtain a hospital diploma or a professional nursing degree, typically an ADN or BSN. In addition to a diploma or degree, a passing score on the National Council Licensure Examination for Registered Nurses (NCLEX-RN) is required before commencing practice.
Aspiring LVNs must complete a state-approved certificate or associate's degree program in vocational nursing. Graduates must then pass the NCLEX exam for Practical Nurses (NCLEX-PN) before beginning their nursing employment.
CNAs must finish a brief training program of approximately 100 hours. This will include supervised clinical or "hands-on" training. Some CNAs choose to obtain additional certification in areas such as certified medication aide (CMA), cardiology aide, or geriatrics aide. Additional certifications like these can increase employment prospects and pay.
Graduates of nursing programs in Redding, California, are prepared to apply for positions at major area hospitals and medical centers. The city has a number of large healthcare providers, including Vibra Hospital of Northern California, Shasta Regional Medical Center, St. Elizabeth Community Hospital, and Mercy Medical Center Redding.
Salaries at these and other healthcare centers are competitive. Redding-area NPs earn almost $97,000 per year on average. Strong performers can earn top-quartile pay of $110,000-$135,000. Registered nurses earn an impressive $92,750 annually in Redding. Local LVNs take home about $47,000 per year, while the city's CNAs earn over $27,000 annually.
If you want to start a rewarding career in nursing, the first step is enrolling in a program at a top nursing school. We've compiled below a comprehensive list of accredited nursing schools in Redding, California, to help you get started.