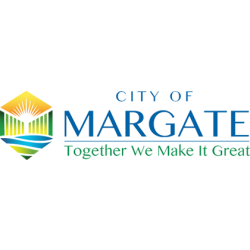 Margate, Florida, has a thriving nursing industry, with more than 24,000 nurses working in the metropolitan area. The most common roles in the area include registered nurse (RN), licensed practical nurse (LPN), and certified nursing assistant (CNA). Margate, Florida, RNs typically hold an associate of science in nursing (ASN), associate degree in nursing (ADN), bachelor of science in nursing (BSN) or master of science in nursing (MSN). A license is required in all states. ASN and BSN programs are offered at American College of Health & Sciences.
LPNs must complete an accredited, state-approved certificate or associates degree program and obtain a license, while CNAs must complete an accredited training program, and obtain certification. Chancellor Institute offers practical nursing and home health aide (CNA) programs.
Completion of the appropriate program and certification or a license is required because each role requires specific skills. For example, RNs perform duties such as administering treatment and medications, evaluating diagnostic tests, supervising other healthcare personnel such as LPNs and CNAs, and educating patients and the public about various medical conditions. LPNs care for the sick, injured, convalescent or disabled under the supervision of RNs, surgeons, and physicians. CNAs provide hands-on care and perform routine tasks under the supervision of nursing and other medical staff.
Graduates of accredited nursing schools in Margate, Florida, are prepared to seek employment at major area hospitals and healthcare centers such as Broward Health North, Northwest Regional Hospital and Holy Cross Hospital. Salaries are competitive. Margate, Florida, RNs average approximately $69,270 annually. LPNs average $44,440 and CNAs earn $25,390.
Below is a list of top schools for nursing in Margate, Florida, that offer certificates and degrees in all areas of nursing.