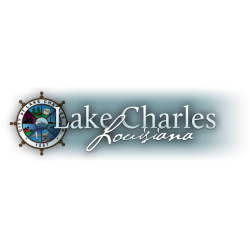 Lake Charles, Louisiana, is home to 1,800 registered nurses (RNs), 1,220 certified nursing assistants (CNAs), 1,200 licensed practical nurses (LPNs), and more than 100 nurse practitioners (NPs). Depending on the role, education requirements can range from a brief certificate or diploma program to a graduate-level master of science in nursing (MSN) or doctor of nursing practice (DNP). Fortunately, the nursing schools in the Lake Charles metropolitan area offer programs at all levels.
A good example is the College of Nursing and Health Professions at McNeese State University. This school offers a traditional bachelor of science in nursing (BSN), LPN-to-BSN and RN-to-BSN bridge programs, and an MSN degree with family and psychiatric-mental health specializations. Another local school is SOWELA Technical Community College. This school has CNA, LPN, and associate of science in nursing (ASN) programs.
Besides preparing graduates for success in their chosen roles, these programs prepare students to pass the examinations required to obtain a certificate or license. NPs must take an exam administered by the American Nurses Credentialing Center (ANCC) or the American Association of Nurse Practitioners (AANP) in order to earn certification. RNs must pass the National Council Licensure Examination for RNs (NCLEX-RN), while LPNs must pass the NCLEX-PN exam. Aspiring CNAs must pass a written competency exam.
Upon successful completion of the licensure or certification exam, graduates have the credentials to qualify for positons at major hospitals and healthcare centers. Lake Charles has a wealth of nursing employers, including Lake Charles Memorial Hospital, CHRISTUS St. Patrick Hospital, Lake Area Medical Center, and Lake Charles Memorial Hospital for Women.
Salaries at these institutions are attractive. NPs are on the high end of the salary range; they average $86,870 in annual pay across the Lake Charles metro area. The top quartile typically earns $100,000 or more per year. Salaries for RNs are impressive as well: the average local salary is $57,480, with senior RNs frequently earning $68,000-$77,000 annually. Lake Charles LPNs earn $35,660 per year on average, while local CNAs earn $20,000-$25,000 annually.
If you're ready to launch your nursing career, enrolling in a top local school is the first step. We've compiled below a comprehensive list of nursing schools in Lake Charles, Louisiana, to help you get started.