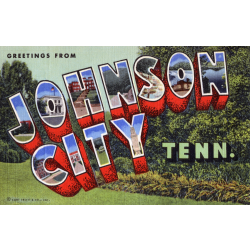 Johnson City, Tennessee, is home to 2,700 registered nurses (RNs), 1,120 licensed practical nurses (LPNs), and 1,560 certified nursing assistants (CNAs). Many of these healthcare professionals earned their diploma, certificate, or degree at a local college or university. The metropolitan area has several options, including East Tennessee State University (ETSU), Milligan College, and Tennessee College of Applied Technology's Elizabethton campus.
ETSU's College of Nursing is perhaps the most popular local option. The College offers a bachelor of science in nursing (BSN), a doctor of nursing practice (DNP), and a doctor of philosophy (PhD) in nursing. LPN-to-BSN, RN-to-BSN, dual-degree RN-to-BSN, and accelerated BSN programs are also available.
Broadly speaking, there are four prelicensure pathways for aspiring RNs: hospital diploma, associate's degree in nursing (ADN), BSN, or direct-entry master of science in nursing (MSN). Regardless of pathway, all candidates must earn a passing score on the National Council Licensure Examination for Registered Nurses (NCLEX-RN). LPNs must complete a certificate or associate's degree program in practical nursing and pass the NCLEX-PN national licensure exam. CNAs must finish a brief training course at a college or medical facility. CNA programs are typically six to 12 weeks long, and they prepare graduates to take the state certification examination for nursing assistants.
Graduates of nursing programs in Johnson City, Tennessee, are prepared to apply for positions at major area hospitals and medical centers. The metro area has many highly regarded healthcare providers, including Johnson City Medical Center, Franklin Woods Community Hospital, Bristol Regional Medical Center, Niswonger Children's Hospital, and Woodridge Hospital.
Salaries at these and other area hospitals are very competitive. RNs in Johnson City earn approximately $55,400 per year on average. With years of experience, RN salaries can reach $75,000 and above. The average local salary is roughly $35,000 for LPNs and $23,000 for CNAs.
If starting a nursing career in Johnson City, Tennessee, sounds appealing to you, why wait? We've compiled below a list of top nursing schools in the metro area to help you get started today.