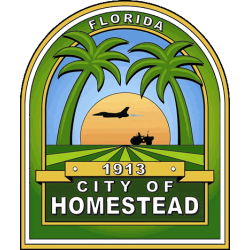 Homestead is a city in Miami-Dade County, Florida, located between Biscayne National Park to the east and Everglades National Park to the west. Primarily a Miami suburb, Homestead is part of the Miami-Miami Beach-Kendall metropolitan area, and home to around 68,000 inhabitants. This makes it one of the top 40 largest cities in the state. Because it belongs to one America's top 10 largest counties and one of Florida's largest metro areas, Homestead offers numerous opportunities to work in thriving industries such as healthcare.
Florida is home to nearly 175,000 registered nurses (RNs) alone, placing it at number four on the list of top five states with the highest employment level in this occupation. Of this figure, more than 42,700 work in all areas of nursing in the Miami-Miami Beach-Kendall area alone. The largest groups are registered nurses (25,680), licensed practical nurses (4,610), and certified nursing assistants (10,990). Earnings are competitive at $68,050 for RNs (average), $44,890 for licensed practical nurses (LPNs), and $24,390 for certified nursing assistants (CNAs).
Note that these are average salaries. Individual salaries will vary depending on education, experience, position, level, facility, specialization, and more. For example, high performing RNs with years of experience have the potential to earn between $78,450 and $93,930, while high level LPNs typically earn $50,250-$58,450. CNAs with certain certifications such as certified medication aide or geriatrics often average $27,640-$30,770.
If Homestead sounds like a great place to start your nursing career, it's time to begin your search for a program. We've compiled below a list of the top schools for nursing in Homestead, Florida, to help you get started.