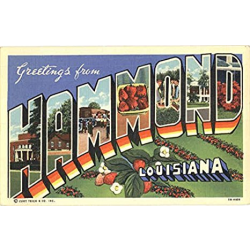 Nursing is one of the largest professions in Louisiana. The state is home to more than 90,000
nurses across a broad range of roles, including certified registered nurse anesthetist (CRNA), registered nurse (RN), licensed practical nurse (LPN), and certified nursing assistant (CNA). Each nursing role carries a distinct set of responsibilities and licensure requirements.
CRNAs perform one of the most complex nursing roles. They administer anesthesia, oversee anesthesia recovery, and monitor a patient's vital signs. Professionals in this field must complete a specialized graduate education program. Common graduate nursing degrees include master of science in nursing (MSN), doctor of nursing practice (DNP), and doctor of philosophy (PhD) in nursing. In addition to an advanced degree, CRNAs need one year of critical care experience and a passing score on the national certification examination.
RNs typically hold a hospital diploma, associate's degree in nursing (ADN), bachelor of science in nursing (BSN), or MSN degree. They must also pass the National Council Licensure Examination (NCLEX-RN) in order to practice. RNs administer medications, operate medical equipment, perform diagnostic tests, analyze the results, establish patient care plans, and teach patients how to manage their illnesses and injuries.
LPNs provide basic medical care under the supervision of RNs and doctors. Aspiring LPNs must complete a state-approved certificate or associate's degree program in practical nursing, and they must pass the NCLEX-PN national licensure examination. LPNs discuss care with patients, listen to their concerns, check their blood pressure, maintain patient health records, change bandages, and insert catheters.
CNAs must complete a brief training program of approximately 100 hours and obtain state certification. Duties include feeding, bathing, dressing, and grooming patients; repositioning patients; transporting patients; sanitizing patient areas; and changing linens. In hospital and other healthcare settings, CNAs typically work under the direction of RNs and LPNs.
Many Hammond-area nurses earned their degree, diploma, or certificate at a local school like Compass Career College, Northshore Technical Community College, or Southeastern Louisiana University. Collectively, these schools offer nursing programs at all levels. For example, Southeastern Louisiana University offers a prelicensure BSN degree, RN-to-BSN and LPN-to-BSN bridge programs, MSN and DNP degrees, and several nurse practitioner (NP) specializations.
Graduates of Hammond's top nursing schools are routinely hired by major area hospitals and healthcare centers. These include North Oaks Health System, Cypress Pointe Surgical Hospital, Hood Memorial Hospital, and LSU Health. Depending on the role, yearly earnings for Hammond-area nurses can range from $24,000 for entry-level positions like CNA to $160,000 for senior roles like CRNA.
If you want to launch your nursing career today, start by consulting our list below of the top nursing schools in Hammond, Louisiana.