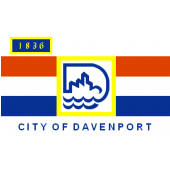 Iowa's healthcare and social assistance sector comprises over 14% of the state's employment, with more than 215,000 jobs in total. Registered nurses (RNs) hold over 30,000 of these jobs, making it the largest healthcare profession in the state. Iowa is also home to more than 20,000 certified nursing assistants (CNAs) and 6,000 licensed practical nurses (LPNs).
In Davenport, Iowa, you will find hundreds of RNs, LPNs, and CNAs working at major hospitals like Genesis Medical Center and Select Specialty Hospital - Quad Cities. To land a position at one of these top healthcare centers, aspiring nurses must complete a training program at an accredited school. Fortunately, the Davenport area has several well-regarded nursing programs. Saint Ambrose University leads both a prelicensure bachelor of science in nursing (BSN) program and an RN-to-BSN degree completion pathway. The Eastern Iowa Community Colleges offer an associate's degree in nursing (ADN) for aspiring RNs, a diploma in practical nursing for aspiring LPNs, and a 75-hour nurse aide certificate course for aspiring CNAs.
RNs must hold either a hospital diploma or a registered nursing degree at the ADN, BSN, or master of science in nursing (MSN) level. They must also pass the NCLEX-RN national licensure examination before practicing in Iowa. LPNs must complete an accredited certificate, diploma, or associate's degree program in practical nursing. They must also pass the NCLEX-PN national licensure examination. CNAs must complete a brief course and pass the state certification test.
With the right education and credentials, Davenport nurses stand to make attractive pay. The city's RNs earn approximately $55,000 per year. Top earners, particularly those who hold a BSN and/or MSN degree, can take home $63,000-$76,000 annually. Local LPNs earn $42,000 on average and $47,000-$55,000 in the top quartile. The average local salary for CNAs is just under $25,000, with the top performers earning $30,000-plus per year.
To help Davenport's aspiring nurses choose the best career path and education, we've profiled below each of the city's accredited nursing schools.