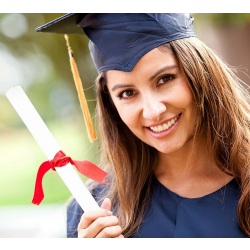 A post-master's certificate in nursing prepares nurses with a prior master's degree to expand their area of expertise and to qualify to take the certification examination appropriate to the certificate. Examples of post-master's certificates in nursing include family nurse practitioner (FNP), nurse executive, and nurse educator. Registered nurses (RNs) in these areas and other advanced roles often earn more than RNs without a certificate.
For example, family nurse practitioners earned an average of $100,910 in 2016, with experienced FNPs commanding more than $140,930 in annual pay. By comparison, RNs without qualification in an advanced field typically earned $68,450. Experienced nurse executives were even higher on the pay scale, commanding more than $172,240 in 2016.
Earning a post-master's certificate in nursing also opens the door to higher paying markets. A number of markets in New York and California are among the strongest, with average salaries reaching well into the six figures. For example, nurse educators in the San Jose-Sunnyvale-Santa Clara area of California averaged $150,040 in 2016. This is the highest average salary among the top paying metro areas for this occupation.
While education, experience, and location play a significant role in earning potential, industry is a major influence as well. For example, most nurse educators are employed by colleges and universities, with an average salary of $76,480. However, those working in specialty hospitals earn average annual pay of $106,910. Nurse executives are often employed by medical-surgical hospitals, physicians' offices, and outpatient care centers, with typical compensation of $100,000-$120,000. They earn significantly more in industries like pharmaceutical and medicine manufacturing ($216,910); navigational, measuring, electromedical, and control instruments manufacturing ($162,580); and scientific research and development services ($149,150).
Expand your expertise and start earning more. Enroll in a post-master's certificate program today. We've compiled below a list of top online schools for a post-master's certificate in nursing to help you get started.