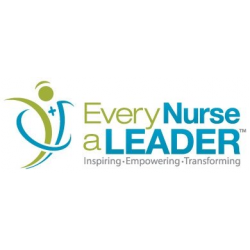 Registered nurses (RNs) provide and coordinate patient care, educate patients and the public about various health conditions, and provide advice and emotional support to patients and their family members. Some registered nurses work with specific patient groups such as those with heart disease, disabilities, and addictions. While nurses are in high demand in these fields, and in general, the demand for RNs with leadership skills is even higher.
Nurse leaders (also nurse managers or healthcare administrators) are responsible for designing, evaluating, and implementing client care. They advocate for business practices that promote healthcare quality and patient safety and integrate knowledge of key business and human resources practices to effectively lead healthcare teams. While nurse leaders may serve in a variety of environments, most work in general medical and surgical hospitals, offices of physicians, outpatient care centers, home health care services, specialty hospitals, psychiatric and substance abuse hospitals, and medical and diagnostic laboratories.
Because nursing leadership is a specialized area within the nursing field, nurse leaders often earn higher salaries than other types of nurses. This is especially true in major markets in places such as California, Massachusetts, and New York, and in specific industries such pharmaceuticals and instruments manufacturing. For example, in 2016 the average salary for nurse leaders was $96,540. However, those working in the San Francisco-Redwood City-South San Francisco, California metro area averaged $162,530. Boston-Cambridge-Newton, Massachusetts area nurse leaders averaged $135,660, and in Nassau County-Suffolk County, New York, they averaged $147,640.
Nurse leaders in pharmaceutical and medicine manufacturing averaged an impressive $216,910 and those in navigational, measuring, electromedical, and control instruments manufacturing averaged $162,580. Nationwide, high performing nurse leaders earned more than $172,240.
You don't have to wait years to start earning more. Enroll in a certificate program today to get the skills you need to qualify for top-paying positions in some of the nation's top industries and markets for nurse leaders. We've compiled below a list of top online schools for a certificate in nursing leadership to help you get started.