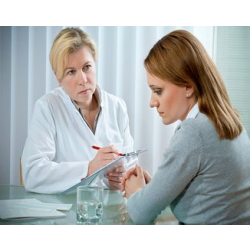 Every year, about 42.5 million American adults suffer from some mental illness. This is nearly 18.2 percent of the total adult population or nearly one in five Americans. Even worse is, approximately 9.3 million adults, or about four percent of those Americans ages 18 and up, experience "serious mental illness." This is illness that impedes day-to-day activities such as going to work. Because of the dramatic rise in mental illness, the demand for nurses skilled in psychiatric-mental health is greater than ever before.
To meet the demand, top nursing schools across the country have developed certificate programs that allow nurses registered nurses (RNs) to specialize psychiatric-mental health. A few options include Johns Hopkins School of Nursing, National University's School of Health and Human Services, and the College of Health Sciences at Eastern Kentucky University. Graduates of these and other top psychiatric-mental health nurse practitioner (PMHNP) certificate programs often enjoy higher salaries and greater job security.
From 2016 to 2026, the projected percent change in employment for nurse practitioners (NPs) overall is 36 percent. This is five times the average growth rate for all occupations. In 2016, nurse practitioners earned $100,910 (average). High performers earned between $120,450 and $140,930 (average).
Just about every industry recorded six figure salaries for NPs. Those working in the industries with the highest levels of employment (general medical and surgical hospitals, outpatient care centers, and offices of physicians) earned $109,030, $107,160, and $103,030 respectively. Salaries were even higher in industries such as persona care services and management, scientific, and technical consulting services. Earnings were $136,280 and 132,010, respectively.
If you are a registered nurse with a master of science in nursing (MSN) and recent experience in the field, you already have what it takes to enroll in a top PMHNP certificate program. We've compiled below a list of top online nursing schools for a psychiatric-mental health nurse practitioner certificate to help you get started.