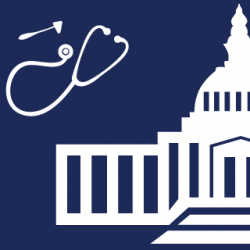 The demand for more nurses in healthcare policy and public health nursing is greater than ever before. These key healthcare providers are on the front lines at hospitals, clinics, and nursing homes, so they are often the first to observe how and when the healthcare system is not effectively meeting patient needs. Healthcare organizations recognize the importance of this perspective, and they appreciate the role it plays in influencing patient care and outcomes in order to create a healthier society.
Because healthcare policy and public health nursing are advanced roles, both positions require a master of science in nursing (MSN). Though not required, some healthcare policy and public health nurses go on to earn a doctor of philosophy (PhD) in order to qualify for leadership roles.
A healthcare policy nurse analyzes healthcare laws, regulations, and public policies in order to design new policies in health and to develop strategies for advocating policy change. Positions are structured, multifaceted, managerial, research-oriented, and behind-the-scenes. Healthcare policy nurses work in environments such as research firms, government offices, healthcare organizations, community groups, and advocacy organizations.
Public health nurses provide a range of services such as screening tests, immunizations, analysis of disease outbreaks, and research. They examine health trends in order to develop programs that promote health nationwide, they educate the public on how to lead a healthy lifestyle, and they facilitate planning and implementation of disaster services. Public health nurses also provide services for high-risk individuals, such as addicts and victims of domestic violence. Because public health nurses often work with immigrants and the underserved, they frequently work in mobile units, clinics, county and city health departments, and government offices.
If you would like to prepare for a fulfilling career in healthcare policy or public health nursing, most organizations require an advanced degree such as an MSN. We've compiled below a list of top online MSN programs in healthcare policy and public health nursing to help you get started.