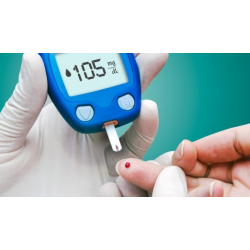 Diabetes remains the 7th leading cause of death in the United States, with more than 330,000 diabetes related deaths in 2015 alone. More than 100 million U.S. adults are now living with diabetes or prediabetes, with an estimated 1.5 million new cases of diabetes diagnosed among people ages 18 and older in 2015. This growing epidemic has created a high demand for diabetes nurses that is higher than ever before.
To meet the demand, many of today's top schools have developed programs for registered nurses (RNs) looking to specialize in diabetes nursing. Many of these nurses hold a master of science in nursing (MSN), which is often a requirement for graduate level certificate programs. Some programs may be completed online, making it easier to continue working while earning the certificate.
Students in the program will take at least five courses. Titles may include diabetes pathophysiology and assessment, pharmacologic interventions for diabetes care, and evidence-based education, planning, and outcomes for diabetes care. In general, coursework for the program may be completed in a year or less, full-time.
Upon completion of the program, graduates will be prepared to sit for the certification exam. Advanced Diabetes Management Certification (BC-ADM) through the American Association of Diabetes Educators (AADE) is often a requirement at major hospitals and healthcare centers.
If you would like to enter the in-demand field of diabetes nursing, consider enrolling in a certificate program. We've compiled below a list of top online certificate programs in diabetes nursing to help you get started.