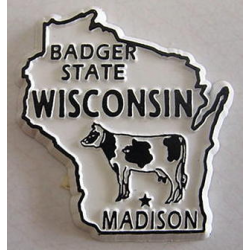 The country's rapidly growing healthcare sector is expected to create many nursing jobs over the next decade. Wisconsin already employs well over 100,000 nurses statewide, including 37,000 certified nursing assistants (CNAs), 10,000 licensed practical nurses (LPNs), and 56,000 registered nurses (RNs). These nurses work in a diverse range of healthcare settings, including local hospitals like Mayo Clinic and Froedtert Hospital. Wisconsin's aspiring nurses must budget their educational expenses carefully and weigh the various options in order to maximize the return on this investment.

The major expenses for any nursing program are tuition and fees, books and supplies, room and board, and living expenses. Students with a tight budget can take several steps to minimize these costs, including buying used textbooks, rooming with classmates, or even commuting from home if feasible. Two specific decisions carry the most weight in determining a student's tuition, which is the largest expense category: length of program and type of institution.

Longer programs of course cost more. For example, CNA certificates require just 8-10 weeks to complete, while a bachelor of science in nursing (BSN) takes four years of fulltime study. However, BSN-educated nurses in Wisconsin earn three times the annual salary of CNAs, so the return on this additional educational investment is clear.
Selecting the type of institution, namely public versus private, carries a more subtle tradeoff. Wisconsin students enjoy in-state tuition at University of Wisconsin and the state's technical colleges, significantly lowering the cost of education. These public schools do enjoy solid academic reputations. However, some students may prefer the personalized learning environment and enhanced prestige of local private schools like Columbia College of Nursing and Marquette University, despite the higher price tag.
To help Wisconsin's prospective nurses weigh their options, we have identified below the state's top nursing schools. You'll find them ordered from most to least expensive.