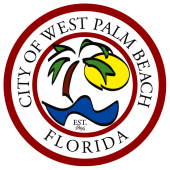 Florida's robust nursing workforce consists of more than 300,000 professionals. The vast majority of nurses fill one of four roles: certified nursing assistant (CNA), licensed practical nurse (LPN), registered nurse (RN), or nurse practitioner (NP). Thousands of these healthcare professionals work in the West Palm Beach metropolitan area, and many completed their education at a local school. West Palm Beach has a number of highly regarded nursing schools, including Palm Beach Atlantic University, the Academy for Nursing and Health Occupations, and Keiser University's flagship campus. Collectively, these schools offer programs for all potential career paths.
Keiser University alone offers eight nursing degree programs. Options include an associate's degree in nursing (ADN), a bachelor of science in nursing (BSN) with four distinct pathways, a master of science in nursing (MSN) with an optional family nurse practitioner specialization, and a doctor of nursing practice (DNP). The Academy for Nursing and Health Occupations offers an ADN program with traditional and LPN-to-ADN entry points, as well as an LPN certificate.
Graduates of these top nursing schools are routinely hired at major area hospitals like JFK Medical Center, St. Mary's Medical Center, Palm Beach Children's Hospital, Good Samaritan Medical Center, and Columbia Hospital. Local salaries are competitive. However, pay varies substantially by role due to differing responsibilities and education requirements.
Nurse practitioners typically earn the highest salaries. NPs in West Palm Beach average $83,700 in annual pay, with many earning in excess of $100,000 per year. Nurse practitioners perform minor surgeries and procedures, prescribe pharmacologic treatments, conduct physical examinations, diagnose and treat illnesses, and order diagnostic tests. Professionals in this advanced role must have specialized graduate education such as an MSN or DNP. They must also hold a valid RN license and certification in their chosen specialty area. Common NP focal areas are adult-gerontology, family practice, neonatal care, pediatrics, psychiatric-mental health, and women's healthcare.
Registered nurses in West Palm Beach earn about $66,000 per year on average. Those with administrative responsibilities can take home top-quartile pay of $75,000-$85,000 annually. Typical duties include establishing patient care plans, operating and monitoring medical equipment, performing diagnostic tests, analyzing results, and administering medications. RNs collaborate with doctors, and they often supervise teams of LPNs and CNAs. Registered nurses must hold a hospital diploma or an ADN, BSN, or MSN degree. To obtain a license, graduates of any program must pass the National Council Licensure Examination (NCLEX-RN).
Practical nurses have an average annual salary of $44,500 in West Pam Beach. LPNs perform a wide range of direct patient care tasks. They take vital signs, care for ostomies, change wound dressings, administer oral medications, collect specimens, perform CPR in emergencies, maintain patient health records, and listen to patient concerns. They may give injections and immunizations, and they often supervise CNAs. Aspiring LPNs must complete a state-approved certificate or diploma program. They must also pass the NCLEX-PN licensure exam.
Nursing assistants in West Palm Beach earn a $23,750 average salary. CNAs help patients with routine tasks such as bathing, eating, bathroom visits, and moving from bed to wheelchair. They may also measure patients' vital signs and record health concerns to report to their superiors. CNAs must take an approved training program and pass a state certification test.
If West Palm Beach, Florida, sounds like a great place to launch your nursing career, why wait? You can enroll in a nursing program today. We've provided below a detailed list of the city's accredited nursing schools to help you get started.